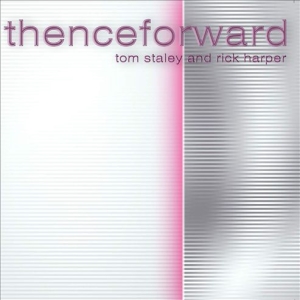 I've never really had a proper chance to dig deeper into the legacy of NRBQ, so even though Tom Staley's "first line up drummer" reference does seem interesting, quite honestly, I wasn't really sure what to make of it. The kind of an "in-a-minute-on-the-PC" home-made artwork isn't doing much of a favour neither, but something still made me give it a try.
As it happens, I suppose it wouldn't be THAT easy to find a better way to spend 50-or-so minutes. After the opening chords of Inside Out I was yet about to be convinced to go on, but then the fab slightlydelic vocal harmonies come in, turning an otherwise almost conventional piece of r'n'b completely "inside out".
As a matter of fact, there is a pair of tunes without that extra something, making me hit the skip button occasionally, but the remainder makes it all more than worthwhile, providing a whole lot of Byrdsy jangle, as heard in A Thing Called Love, being a kind of a meeting point of The Byrds' both folk-rocking and country ways.
Or Only To Lose You, which is their classic '65 chime, updated by way of McGuinn himself, and the similar goes for Brand New Day, throwing in some Tom Petty-like vibes, and while we're at it, some more of his "heartbreaking" sounds are more than audible in the "seedy" garage twang of The Canyon In The Heart and the upbeat rocker We Need Love.
On the more laid back side of things, there's some late'60s psychedelic Beatle-blues to be heard in Mr. Suit and Calling Your Name, while Rhino In The Room doesn't get much farther, with it's Lennon-through-Dylan kind of bluesy folk sound.
When it comes to the sounds of Americana, Thenceforward could've been a high contender this year, 'cause it doesn't get much better than this …. if they could've only made it just a bit more obvious from the visual standpoint as well.
[Released by HiVariety 2006]