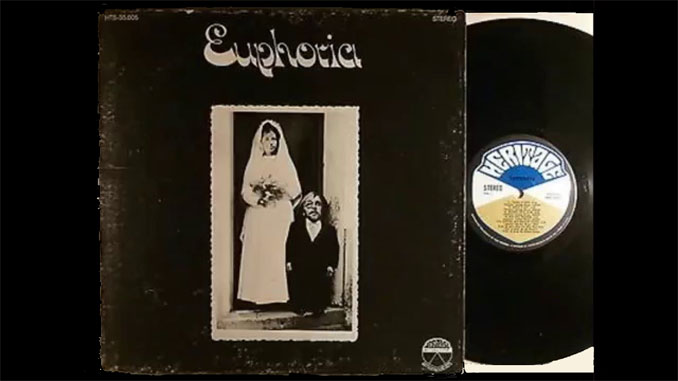 Efter att ha presenterat fyra låtar, samt ett flertal låtlänkar som pricken över i, ändrar jag tillfälligt temat "presenterar obskyra eller bortglömda låtar" och ägnar mig i stället åt det bästa harmonipopalbum ni missat.
Med oregelbundna intervaller – säg var femte till var åttonde vecka – kommer jag nämligen att lämna det vanliga temat, för att bland annat presentera ett okänt album som förtjänar uppmärksamhet. Men "Olofssons Lost Treasures" kan också komma att handla om helt andra ämnen.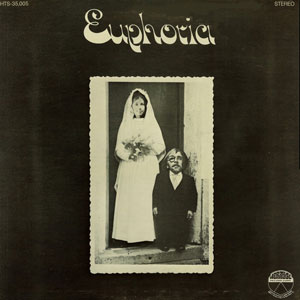 På schemat denna gång står den amerikanska gruppen Euphorias första och enda album från 1969. Tänk The Mama's & The Papa's; lägg till The 5th Dimension, Spanky & Our Gang, Jefferson Airplane samt de mer okända Peanut Butter Conspiracy, så får ni en bra uppfattning om hur Euphoria låter. Jag får också associationer till de magnifika låtarna Come With The Gentle People och In The Long Run från kultfilmen Beyond The Valley Of The Dolls.
Ni som gillar solstänkt harmonipop med ljuvliga flickröster, kryddat med utsökta arrangemang och slagkraftiga melodier, ska förhoppningsvis bli mycket förnöjda med Euphoria.
Den smått euforiska(!) känslan som sköljer efter mig efter att ha lyssnat på albumet vinner trots allt över faktumet att albumet borde ha hamnat högt på albumlistan eller borde ha kommit ut ett par år tidigare. Visst, det rådde ingen brist på solstänkta poplåtar på hitlistorna 1969, och The 5th Dimension fortsatte att fira stora framgångar efter sitt genombrott ett par år tidigare, men det känns ändå som om Euphorias lycksaliga harmonier hade passerat bäst före-datumet när albumet kom ut hösten samma år. Under denna tid hade den amerikanska publiken glömt "Summer of Love" och i stället fått se landets själ förmörkas av morden på Martin Luther King och Robert Kennedy, bara för att avsluta decenniet med konsertkaoset i Altamont.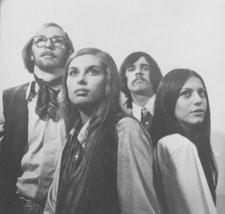 Från inledningen – poppsykedeliska There Is Now; över hitdoftande What A Day, Calm Down och Walking Thru The City; via mer mejslade och genomarbetade låtar som Seldom Seen Slim, Sun And Shadow och Tucson – tar Euphoria med oss på en spännande resa över den amerikanska kontinenten. Ja, jag känner mig som en tågresenär, som sitter och tittar ut över prärien, samtidigt som tåget tar oss till den ena fängslande destinationen efter den andra.
Vänner av The 5th Dimension uppskattar förhoppningsvis Sitting In A Rockin' Chair och Ride The Magic Carpet, även om de i mitt tycke är två av plattans svagare spår. Lustigt nog är dessa låtar de enda som inte är skrivna av någon gruppmedlem.
Favoritlåten är nog ändå den smärtsamt vackra You Must Forget, där sångarens kristalliska men samtidigt melankoliska stämma förtrollar undertecknad redan under de första orden. När jag hör honom kommer jag att tänka på de avskalade, närmast sakrala låtarna Today och Comin' Back To Me från Jefferson Airplanes klassiska album Surrealistic Pillow samt några av låtarna från John Phillips första soloalbum. Sångarens röst har dessutom vissa likheter med Marty Balin och Phillips.
Olofssons Lost Treasures
Euphoria1969
You Must Forget
(Tom Pacheco)
Det enda svaga spåret, tänkte jag säga, är Sleep, men håll ut under de första 45 sekunderna så väntar en belöning.
Visst, det händer att gruppen tar fågelvägen musikaliskt sett på några av låtarna och att det blir lite för mjäkigt och präktigt då och då, men efter att ha bjudit på ekvilibristisk harmonisång och delikata arrangemang under cirka 37 minuter sträcker undertecknad fram en förlåtande hand.
Euphoria bildades ursprungligen av Roger och Wendy Penney i New York. Duon uppträdde frekvent på stadens populära klubbar, som Cafe Wha? och The Bitter End. Roger Penney, som dessutom var en mycket bra sångare, skapade från början ett unikt sorts folkpsykedeliskt sound med sin elektriska autoharpa. Wendy Penney hade inte bara begåvats med en mycket vacker stämma utan spelade också bas.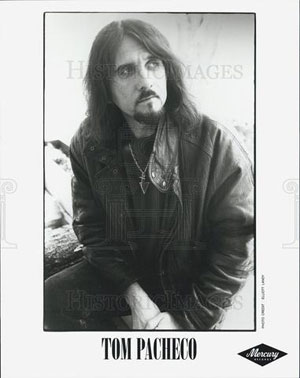 I slutet av sextiotalet bildade de två gruppen Euphoria tillsammans med Tom Pacheco och Sharon Alexander. Pacheco hade tidigare gett ut albumet Turn Away From The Storm (1965) och de habila singlarna Four Days Of Rain och Hate To See A Good Thing Have To Go (1967) som medlem i gruppen The Raggamuffins.
Euphorias enda album kom ut på skivbolaget Heritage, som var ett underbolag till MGM. Tyvärr struntade MGM i att marknadsföra albumet, trots att slagkraftiga om än lite daterade låtar och konstellationen två män / två kvinnor, borde ökat chansen till ära och berömmelse. Det måste också ha kostat många sköna dollar att spela in albumet. Det märkliga är att 9 av de 11 spåren är skrivna av Tom Pacheco, vars låtar gått direkt från Division 2 i The Raggamuffins till Elitserien i Euphoria bara på två år. Det är dock Roger Penney som vanligtvis sjunger förstastämman.
Här tog sagan slut, tänker ni kanske, men det var här den började, åtminstone för Roger och Wendy Penney och Tom Pacheco.
Innan jag kommer in på duons spännande karriär vill jag först nämna att Tom Pacheco och Sharon Alexander gav ut albumet Pacheco & Alexander 1971 – ett ojämnt men ändå ganska angenämt album med en del tidstypiska singer/songwriter-låtar.
Tom Pacheco fortsatte som soloartist och har sedan dess gett ut ett tjugotal album i singer/songwriter- och americana-genren. (Merparten av albumen finns på Spotify.) Pacheco har haft en liten men trogen publik i Europa, bland annat i Norge, medan han är bortglömd i hemlandet. Han borde vara värd en egen artikel, men som ni förstår så skulle den bli väldigt lång.
Roger och Wendy Penney fortsatte som duo. Under sjuttiotalet blev paret en populär akt på USA:s collegescen och har gjort flera tusen spelningar sedan dess. De gav också ut ett album 1971 i privat regi, som pressades i endast 50 exemplar. I mitten på sjuttiotalet bytte duon namn till Bermuda Triangle (de kallade sig också Bermuda Triangle Band) och gav ut ett album med samma namn 1977.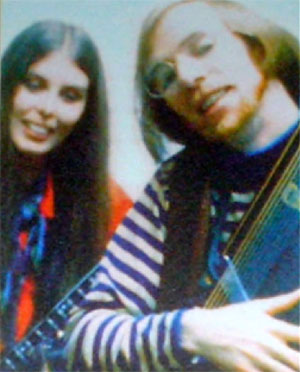 Soundet på de två albumen är minst sagt speciellt, men i vissa fall är det svårt att värja sig mot den smått hypnotiska kraft som duon skapar. På andra albumet finns bland annat en stämningsfull version av Aerosmiths första stora hit Dream On, där Wendys ljusa folkröst höjer låtens potential ytterligare ett snäpp.
Mer intressant, om än inte i klass med Euphorias album, är samlingen The Missing Tapes, som innehåller mestadels outgivet material från cirka 1969 och fram till slutet av sjuttiotalet. Här finns lugna, besynnerliga, gåtfulla men ändå fängslande låtar som Lost Worlds, My Brother och Did You Love Me, kombinerat med snabbare spår som Rainy Monday och Night Train, där gruppens utomjordiska toner skickar meteorsvärmar över rummet.
Min personliga favorit är ändå duons version av Come Sail Away, som var en stor hit med Styx 1977, men låt inte det hindra er utan ge de första 135 sekunderna av låten en chans. När jag lyssnar på Wendys spröda och ljusa röst tänker jag: "Kan musik bli mer vacker än så här?"
Under de kommande decennierna fortsatte Roger och Wendy att turnera och ge ut ytterligare några album. Roger blev dessutom en föregångare när det gällde att utveckla autoharpans möjligheter.