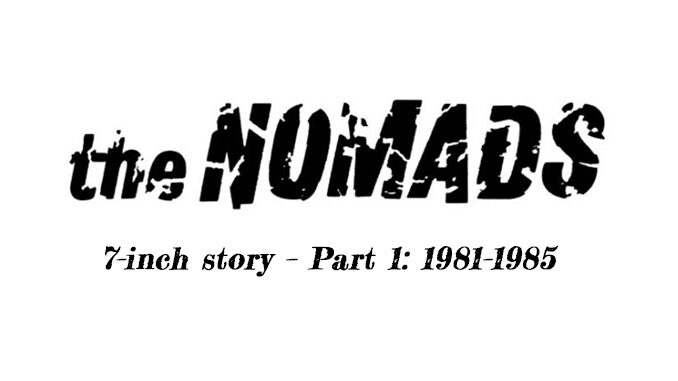 Since The Nomads should be known to most PopDiggers, no long introduction is needed. Either way, why not let Seth Bovey summarize it for us all with an appropriate appreciation of The Nomads in his book Five Years Ahead of My Time – Garage Rock From The 1950s To The Present:
Out of the many '80s garage-revival bands across the world, the greatest is probably Sweden's Nomads; not only did they play hard-rocking yet atmospheric garage music, both covers and originals, but they did some of the most moving and satisfying interpretations of American roots ever recorded.
Amen! But please, by all means, do not think of The Nomads as an '80s band of revivalists. They are still touring and recording in all supreme prosperity with an ability to constantly renew themselves. What is more, their accumulated record output during their, up to now, 40-year career, is impressive: a dozen (mini)albums and about 50 singles and EPs, plus a handful of contributions to different compilations with various artists as well as their own anthologies.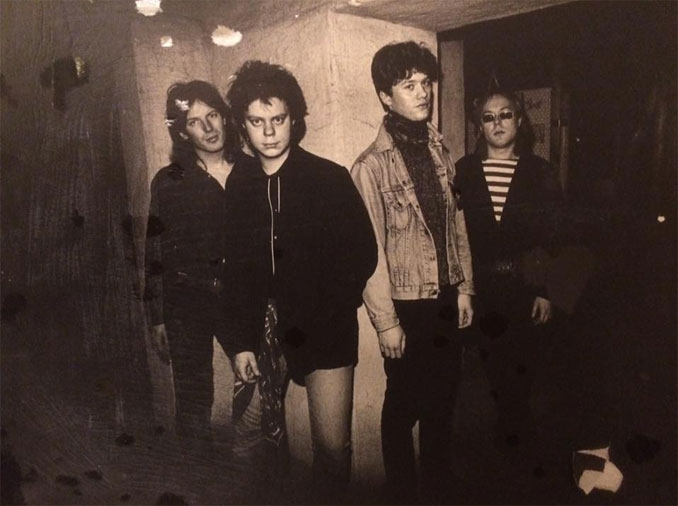 Because such a large quantity is tough to describe in one sweep, PopDiggers will therefore make a cross section of The Nomads' production by focusing solely on their 7-inch format releases – heterogeneous in many way, not least concerning record labels involved. We will compensate for being so selective by trying to give you in chronological order an in-depth account of every 7" – including singles, flexis, EPs and splits – from their 1981 debut onwards.
To enable such a thorough investigation, we are proud to benefit from direct testimony from the eye- and earwitnesses who made the recordings.
Every 7" is presented in three sections:
Discographic facts (title(s), composer(s), record company, year of release, and other facts of interest – mainly according to discogs.com and 45cat.com);
Content description (details relevant to the songs on the 7" in question);
Testimony (selected memories that The Nomads want to share with PopDiggers).
Although we "only" are dealing with The Nomads' 7-inches here, the material is still extensive, so that is why we chop it up into digestible pieces, making this the first article of several. Our witnesses this time are the original band members Nix Vahlberg and Hans Östlund who will tell the truth and nothing but the truth about the first six items; starting with Psycho and ending with Rockin' All Through The Night.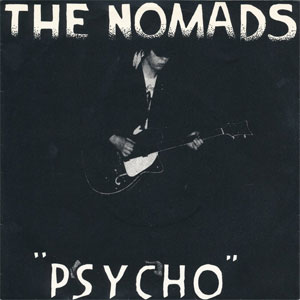 Discographic facts
A. Psycho (G. Roslie)
B. Come See Me (J.J. Jackson, P. Tubbs and S. Barnes)
[Noon Records l SNS-811 / 1981]
Printed in a limited edition of 500 (whereof 50 copies were off-center due to a pressing error).
Content description
The debut single consists of two covers; Psycho originally recorded by The Sonics (B-side on their second single, 1965) respectively Come See Me by The Pretty Things (a 1966 single).
Testimony
In fact, this single could have been done quite differently six months earlier. Hans Östlund's father had at that time a mobile studio and it was planned that he would record us where we rehearsed, but we overslept and missed that opportunity. At that time, we did not have any Sonics' songs yet. Instead we played The Seeds' Pushin' Too Hard, and some covers of The New York Dolls, MC5 and The Stooges. Things like that.
Our debut was eventually recorded at Montezuma Studios in Stockholm. Some friends of Hans' father ran the studio and that is why we had easy access to it.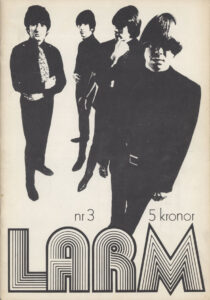 We had found The Sonics via the Swedish music fanzine LARM – the issue # 3 about garage rock was particularly important to us. Our guitarist at that time, Joakim Tärnström, was so enterprising that he ordered a 6 LP box named The Northwest Collection directly from Etiquette Records in Tacoma, WA, which included both Sonics' albums and The Wailers' Out Of Our Tree. It felt like we – together with the editor in chief of LARM, Lennart Persson – were very early in Sweden to introduce this kind of music. Getting to know The Sonics was like discovering a hidden treasure. Great songs that very few knew about and were easy enough to figure out, even for beginners like us. Nowadays these songs are classics, but they were really obscure in the early '80s.
The Pretty Things cover on the flipside was taken from The Vintage Years 2 LP collection on Sire Records, compiled by Greg Shaw. Cut-outs of The Vintage Years series could then be found for almost nothing. The Pretty Things – The Vintage Years was a great source of inspiration for us.
Our own songwriting was a bit slow in the beginning, but it did not bother us too much, since there were so many good songs to cover. During our marathon rehearsals, usually on Saturday afternoons with beers and enduring friends, we tested recently found songs we liked, such as from the first album by The Cramps.
The picture on the front cover is from one of our first gigs at Café Apromus in Solna Centrum, where we also rehearsed. Hans is for the occasion playing on Rock Ragge's, guitar; real name Ragnar Nygren – one of the first artists to introduce rock'n'roll in Sweden in the late '50s. There is also a glimpse of his Shangri-Las T-shirt with a dimly seen Mary Weiss. The back cover is even more intriguing. Among the kids with obscured faces on the picture we have Ed Johnson, our drummer at that time, standing to the far left. Ed made the cover and used this old photo from his childhood without any particular intention.
Instead of taking the big step approaching established record labels, we agreed on a package offer that included the entire production line – recording, mix, mastering, and vinyl pressing of a run of 500 with picture cover. Noon Records, founded by Hans Östlund's father, then released the single, which included taking the necessary but tricky contacts with Nordisk Copyright Bureau (n©b) for handling royalties and such.
Since the demand was higher than the supply, we decided to print a new batch, but it backfired because the matrix numbers had been mixed up in some way, which resulted in completely different songs appearing on the test press, but the labels were correct. Such a great way to create a collector's item, ha ha…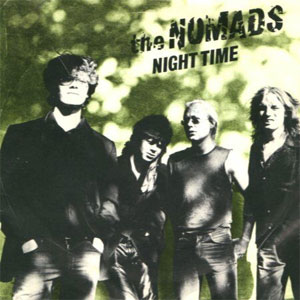 Discographic facts
A. Night Time (B. Feldman, J. Goldstein and R. Gottehrer)
B. Boss Hoss (G. Roslie)
[Amigo l AMS 164 / 1982]
Originally pressed in four consecutive batches of 1,000 copies – each edition with a different sleeve color. The following colors in chronological order: Green, Purple, Blue and Brown. Re-issued by Spanish Munster Records in 2006.
Content description
Boss Hoss is another Sonics cover (from the B-side of Sonics' fourth single, 1965) that also shows up here as a flip side, while the A-side is a cover of The Strangeloves' 1965 moderate US chart hit.
Testimony
We recorded these two songs about six months after the Psycho session, in May 1982, again in Montezuma Studios and with Hans' father because of our past good experience, but this time as a trio, since Joakim Tärnström had left.
Before that, Lennart Persson had picked up the Psycho single and recommended it to Ulf Lindqvist at Amigo Records who said he wanted Amigo to distribute it. We recognized him as the grumpy clerk at the record store Gamla Stans Skivhandel in Stockholm when we met at his office for the first time. But this time he seemed very pleased and cheerful. Moreover, he liked our new tape with Night Time and Boss Hoss so much that he wanted to release it as a single immediately. Shortly after, Amigo released it in the fall of 1982.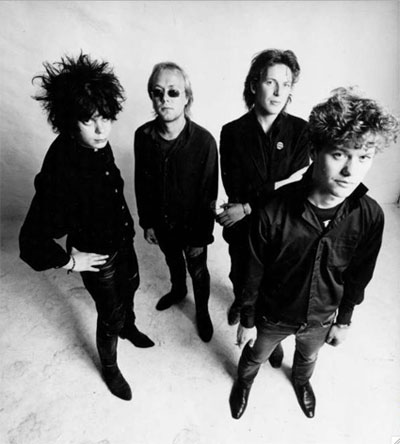 Night Time also came from the department store Domus' record sales bin that contained 2 LPs cut-outs by Sire Records sold for a pittance, this time we consulted the Nuggets compilation. But we also had heard Night Time with Wayne County and The Electric Chairs (1978).
Due to a lack of other viable alternatives, we continued to exploit the treasures from The Sonics very strong song catalog and put Boss Hoss on the flipside.
Before we closed the deal with Amigo Records, we tried to peddle this tape to a few other record companies. The best response we got, came from Greg Shaw of Bomp! Records in California. For us, that was very rewarding since Bomp! stood for everything that we thought was cool. We were thus very pleased with his praise because in our book Greg Shaw together with Lennart Persson personified the role model for all that good music stands for. Greg Shaw also encouraged us to write our own songs.
Although only three of us recorded the single, four people show up on the cover. Our new bass player, Tony Carlsson, joined The Nomads during the summer 1982, shortly after we recorded this single. Since he became a regular band member straightaway, we saw it as natural that he would also be included on the cover.
The first round of 1,000 copies sold out quickly, which resulted in that a total of four equally large batches had to be pressed to meet the high demand.
Rockin' All Through The Night was also recorded as the third song during this session. (We will return to that song at the end of this article.)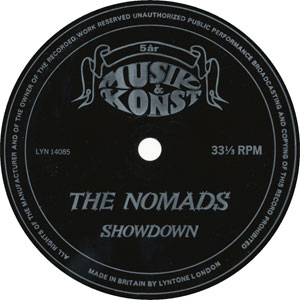 Discographic facts
A. Showdown (D. Jay & T. Casanova)
[Musik & Konst l LYN 14085 / 1984]
One sided flexi.
Content description
Special edition to celebrate the five-year anniversary of Musik & Konst (one of Sweden's finest record stores). A cover of Tony Casanova's 1959 rock'n'roller.
Testimony
Showdown was recorded at the same session as the six tracks that made up Where The Wolfbane Blooms mini-album. It was an out-take from these sessions – maybe deliberately in order to have something exclusive to offer when an opportunity arose. So when Lennart Persson asked for something to release to celebrate the five-year anniversary of his and Peter Thulin's record shop Musik & Konst in Malmö, it was great to be able to present him this previously unreleased song. In addition, we happily accepted the invitation to play live in the record store and at the celebration gig in Malmö in March 1984.
It was Ulf Lindqvist at Amigo who suggested to record Showdown. He had an amazing record collection and constantly fed us cassettes with songs that he thought would fit The Nomads. We always have had a soft spot for rockabilly and we were inspired by how The Cramps seized the rockabilly concept.
It was cool to mix garage rock and rockabilly. And we would also throw in a Blue Öyster Cult number into our sets now and then. We felt that we did not need any restrictions regarding genres but we needed the freedom to play whatever we wanted. The songs we appreciated were not limited to a particular style – a good song is a good song wherever you find it.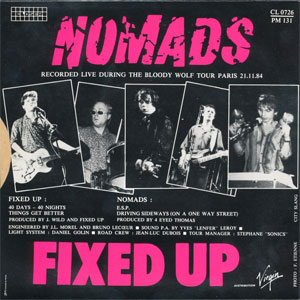 Discographic facts
B1. E.S.P. (Self, Ciebiera)
B2. Driving Sideways (On a One Way Street) (M. Fankhauser)
[Closer Records l CL 0726 / 1985]
Split EP (with the French band Fixed Up).
Content description
The Nomads contributes with two covers to this EP, which were recorded live in Paris, France (November 1984). E.S.P., originally recorded by Rain and released as the A-side of a single on A.P.I. Records late 1966 – but also comped on, for instance, Boulders # 2. E.S.P. was in fact a flagrant remake of The Pretty Things' LSD 1966 single.
Driving Sideways (On a One Way Street) was originally released by Merrell Fankhauser and (His Trusty) HMS Bounty as a track on their only LP, Things! (1968).
Testimony
Our first mini-LP, Where the Wolf Bane Blooms (1983), was very well received outside Sweden and Amigo got quite a few offers for license deals, especially from France – New Rose and Skydog were some of the interested parties. The reason why Closer Records finally landed the deal was most probably that they included a French tour with the French band Fixed Up in the bid. Another part of the deal with Closer Records was to record a live show in Paris to put out on vinyl.
It was a bit strange, though, as they had only brought ten minutes' worth of tape with them in Paris. We did not understand the reason why they did not bring enough tape to record the whole concert to archive for potential future releases. Therefore, we were in the awkward situation to decide in advance which songs to include and mark them in the set list so that the precious tape was only wasted on these two. But it went well anyway. The story does not tell how many minutes of tape Fixed Up was allocated to their songs…
We liked The Pretty Things' LSD and we alternated between singing "LSD" and "E.S.P" at live performances. Our version of E.S.P. was inspired by The Beaver Patrol's version which we found on some garage rock compilation. It had a tough sound, but we were very well aware of that it originated from The Pretty Things' LSD.
Driving Sideways was found and suggested by our drummer Ed Johnson. He was very fond of psychedelia and those kind of things as well as a big fan of the band Spirit. He called himself "Ed" – his real first name is Per-Olof – after the drummer for Spirit, Ed Cassidy. There is a musical connection between Merrell Fankhauser and Ed Cassidy since they have played together. That is the reason that Ed Johnson wanted us to do this song. We are very satisfied with our cover and we still perform it live now and then.
This, our first larger tour with 15 gigs, drew large crowds everywhere so we went down extremely well in France. At that time, France was a real rock'n'roll nation. Records by The Stooges and MC5 were in print in France, but nowhere else. They had early punk festivals and Skydog Records. Johnny Thunders and Willie Alexander, who were forgotten in the US, got record deals in France. Unfortunately, this French upper-hand position faded out in the '90s. Anyway, we eventually got very tired of baguette, Camembert and red wine. That was all we got during the entire tour. And Kronenbourg… The tour was rounded off in London with a couple of concerts arranged by one of our greatest supporters, Mike Spenser of The Cannibals whom we had met some years earlier in Stockholm.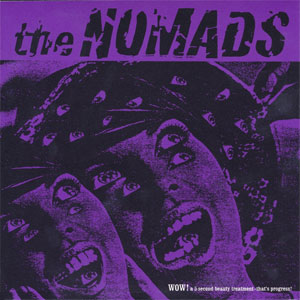 Discographic facts
A. She Pays The Rent (J. Conolly)
B. Nitroglycerine Shrieks (The Nomads)
[Amigo l AMS 166 / 1985]
Released also in parallel in the UK by Wire, in the USA by Homestead (as a three song 12"), and in France by Closer.
Content description
The A-side is a version of a song written by Jeff "Mono Mann" Conolly, allegedly during his time with DMZ. Despite this, She Pays The Rent appeared for the first time officially on Conolly's subsequent band Lyres' 12" EP (1985) sometime after The Nomads released their version. Another version is found on Lyres' second album, Lyres Lyres, (1986). However, a rough and unofficial version of She Pays The Rent circulated before 1985. But, to be honest, She Pays The Rent owes a lot to Bobby Patterson and The Mustangs' soul raver Soul Is Our Music, the B-side of a 1967 single on Jetstar Records.
The flipside Nitroglycerine Shrieks is The Nomads' first self-penned 7" song; an excursion into the center of noise.
Testimony
Before this single we had a very good relationship with Jeff Conolly and Lyres. We played a few shows together in the Netherlands before the French tour, the Pandora's Box festival in Rotterdam and a show at Melkweg in Amsterdam, which both went down fantastic. Nix knew about She Pays The Rent from a live cassette and when Jeff said it wasn't part of Lyres' set anymore, we agreed that we would record a version of it. Jeff mailed the lyrics to Ulf Lindqvist and we decided to make it our next single. Things then turned a bit sour as Jeff wasn't aware of the fact that there would be a US release and then reacted badly to the fact that certain US fanzines deemed The Nomads' version superior to Lyres'. Jeff is a sensitive person and this would be a cause of animosity for quite some time – but luckily we're all friends again now.
We got the idea to use a horn section from The Saints' Know Your Product (1978) – a mix of rhythm'n'blues and punk rock, which we think is a very worthwhile combination. We are not sure if we succeeded to the same extent as The Saints, though. Anyway, it was fun to try something new.
Nitroglycerine Shrieks is a jam that was fun to do as a B-side. It is a sound experiment with the lyrics taken from Allen Ginsberg's Howl, but we didn't want to be too obvious with it, so we buried the vocals in bizarre song effects. It only got one chance to be performed live (in Oslo, Norway).
In 1985 we started working with a new management which led to some new licensing agreements in different territories. For the UK, we started working with Harry Magee and Wire Records (who has since moved up in the music industry and is now the manager of One Direction). Harry was great for us and got us a lot of press in the UK weeklies. For France it was natural to continue with Closer Records, but this turned out to be our last project together as they failed to pay the agreed 5,000 Francs advance and didn't even send us copies of the record! For the US we went with Homestead that released a 12" version with an extra track, a cover of Chan Romeros's My Little Ruby – another suggestion from Ulf Lindqvist.
Discographic facts
A. Rockin' All Through The Night (The Nomads)
[Nineteen l NIT 19001 / 1985]
One sided flexi. Came with the (French) Nineteen Magazine # 18.
Content description
Rockin' All Through The Night is an original song that on the flexi is a little bit rougher than the re-recorded version that officially first showed up as one of the six tracks on The Nomads' first 12" – the mini-album Where The Wolf Bane Blooms released by Amigo respectively Closer Records in 1983.
Testimony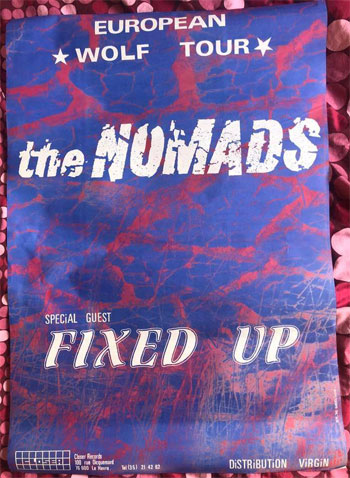 Nineteen Magazine made a big thing of our 1984 French tour we talked about earlier. They had their head quarter in Toulouse and asked if they could get a song for a flexi. They were really nice people and we had this unreleased version of Rockin 'All Through The Night sitting on the shelf since before, so it was pretty consequential that we passed it on to them. Why not? It felt like good promotion.
As mentioned before, this flexi version of Rockin' All Through The Night belonged to the same session as the single Night Time/Boss Hoss. This was our first original composition we ever recorded. Rockin' All Through The Night was one of the three songs on the tape that we sent around to different record companies. Because Rockin' All Through The Night was self-composed, Greg Shaw at Bomp! Records gave it extra attention. He said it reminded him of Black Flag meets rockabilly – that is a tough combination and an honorable description! Rockin' All Through The Night is the reason why he wanted to include us in his Battle Of Garages compilation series, but for various reasons, the deal did not go through.
Thanks to Hasse and Nix for sharing their memories and reviewing the text.