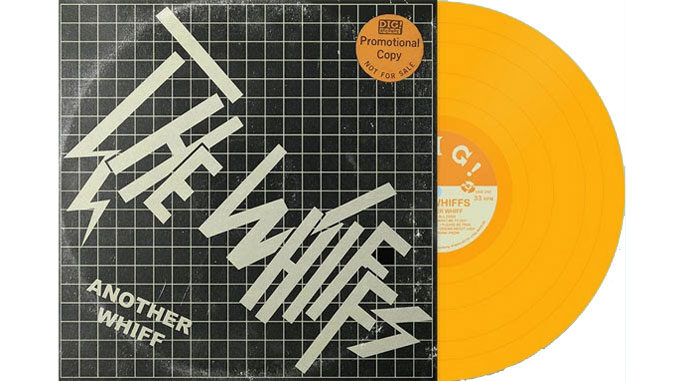 The Whiffs are a band from Kansas City (Mo.) brought together 2016 by their shared love of power pop. In 2017 they released a mini album Take A Whiff and have since added Joey Rubbish from The Rubs into the combo. Together with founding members Zach Campbell and Rory Cameron the Whiffs now flourish with three talented songwriters contributing to their full-length debut.
Another Whiff was initially released in December 2019. But it took me a while to find a decent priced copy (from Europe) and when I finally got it ordered – a classic: the package was sent to Switzerland instead of Sweden… Finally it got sorted out and since then Another Whiff has constantly been close to my turntable. Another Whiff has been re-released on vinyl (even some mellow yellow ones).
There's enough variety here to hold interest for fans of the style. This album demonstrates gifted songwriting (Throw It Away), punchy harmonies (Please Be True), knack for catchy hooks (On The Boulevard) and lovelorn lyrics (How Could You?). Absolutely rare record nowadays – no dull moments or filler. Think Bomp! with a touch of early Stiff and you are close to Another Whiff.