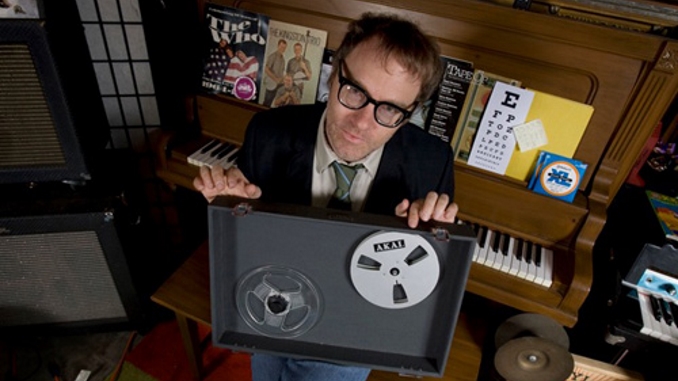 During the recording of your last album some people left the band. Did you consider breaking up the band then? How did that affect you?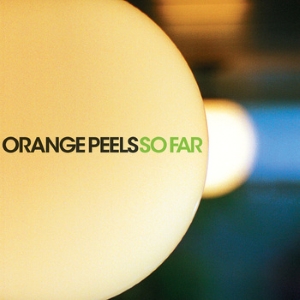 – The making of So Far was very difficult. It was recorded in about 5 different places — apartments, churches, garages — anywhere we could set up our equipment. And the band was falling apart. The whole experience was disjointed and confusing. But in the end, we just kept going. When our drummer quit, we split up the drum duties until we found a new one. When our guitar player quit, we did the same thing.
I think it forced us to be more creative, because we had to do things in different ways — trading instruments, recording in different locations, etc. . . And in the end, everyone who left ended up coming back, and we had kind of a supergroup when the album finally came out.
We did think about breaking up for a while, but Jill wouldn't have it. She and John really kept us going when Larry and Bob quit.
What do you do when you don't play music, work, hobbies etc. Can you live off your music?
– Maybe one day we can make a living off music. I would love that. For now, though, I work at the Palo Alto Weekly newspaper. I'm a graphic designer and editor. Jill is a preschool director. Our new guitar player, Oed Ronne (who is also in the Ocean Blue), designs graphics for DVDs.
Hobbies? Music, of course. We also love hiking, gardening and talking about cats. Jill and I also play in a rock 'n' roll church service on Sundays. Kind of sounds like the Godspell soundtrack.
Your solo album, Available Light, is a little bit different from the Orange Peels musically. Why did you do it and what inspired you doing it?
– My memories of growing up in the 1970s in California are like sunny, soft-rock music videos. I think my older brother and sister probably influenced my musical tastes early on. Anyway, during the whole Orange Peels drama during the making of So Far, I started writing songs on a Fender Rhodes electric piano my friend gave me.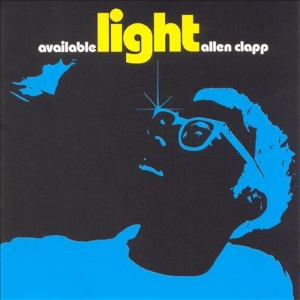 The first couple songs sounded really different than the Orange Peels, so I just set them aside. Later that year, I wrote a bunch more songs with a similar vibe.
Then I started thinking it would be cool to do a whole album like a 70s Todd Rundgren or 10cc sort of thing — lots of lush harmonies, synthesizers, strings and pianos.
It was nice to do an album that wasn't so guitar-oriented. The album was totally written on either a real piano or a Fender Rhodes electric piano, so it has a totally different feel to it.
It was also nice because I could just do anything I wanted — musically and lyrically — and not have to explain it or defend it to anyone. Since things weren't going so well with the band, I sort of retreated into the studio and just layed down all the tracks, sung all the parts and handed it in to the label.
I was originally going to put it out under a made-up name, because I was worried about it sounding so different. I was going to call it The Fairwood Singers, and I was going to list myself as the producer. Then I was finally convinced to put it out as a solo album.
Maybe someday, the Fairwood Singers will put out their own record!
If you compare it with "100% Chance Of Rain" its sounds very different, is that album more Orange Peels than Allen Clapp solo?
– I guess you could say 100% Chance Of Rain was more like the Orange Peels. At the time I recorded that, there was no Orange Peels, and the band I put together to play those songs live became the Orange Peels. We still play some of those early songs in our live set.
Would Orange Peels sound the same if they were from another state than California. How important is California for the Orange Peels? Would Orange Peels sound the same if you where from the east coast?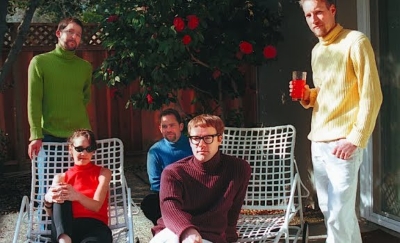 – I think we would sound very different if we weren't from California. I've lived my whole life here, on a little strip of land between the San Francisco Bay and the Pacific Ocean, and I think the landscape, the weather and just the feel of living in a place like this becomes part of one's music.
The Orange Peels' music is influenced by all this.
We tend to write songs about what we know, so the people, cities, highways and beaches we visit end up in our songs.
If we were from the east coast, we would probably make music that reflected life on that coast.
But as it is, we are a very West Coast band. There's a laid-back, sunny quality to what we do, but there's also an intensity to it that comes from being on the western edge of the world.
Your last album was recorded in a special house, which is included in the liner notes, why did you choose to record in that garage? Is architecture important for your music?
– The main reason we recorded in that house was that we bought it. We live there, and it became the home of Mystery Lawn Studio.
But the architecture of the house is the reason we bought it. And it played a big role in the way we presented ourselves on that record. I think the clean, geometric lines of that house are reflected in the music of that album. We were trying to make a statement.
So much of the music and art of the 90s was about irony and sarcasm — very post-modern. And we were making a very honest, modern album in a modernistic house. A modern band in a post-modern era.
You have been working over a year on your new album, why has it taken so long?
– Well, right before we started recording, our guitar player and drummer both quit the band, so we had to sort out what we were going to do. Luckily, I had just been touring for Available Light and we were doing some shows with the Ocean Blue, so we sort of borrowed their guitar player, Oed Ronne, and their drummer, Peter Anderson. Those were some of the greatest shows I've ever played.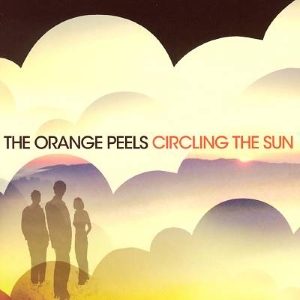 After the tour, I asked if they'd be interested in helping make the next Orange Peels album, and they were both into it. So we booked a couple weeks at the Terrarium in Minneapolis, where we had recorded some of our first album, Square, and got Bryan Hanna to produce.
We finished most of the album that winter (2002-3). Then this summer, we all got together again for some shows with the B-52s and decided to record some new stuff at the house to add to the stuff we did in the studio. So we finally went back to Minneapolis this winter and mixed the album. It's done!
I guess it always takes us a couple years to make an album. We've never been very fast. But we've got everything ready now. Artwork, song-order. Everything. It's called Circling The Sun.
The song that you released on your web site sounded Orange Peels, has your solo stuff influenced the new songs or are you keeping Orange Peels and Allen Clapp separated?
– Yeah, that song, "California Blue" was one of the ones we did this summer at the house. It is very Orange Peels.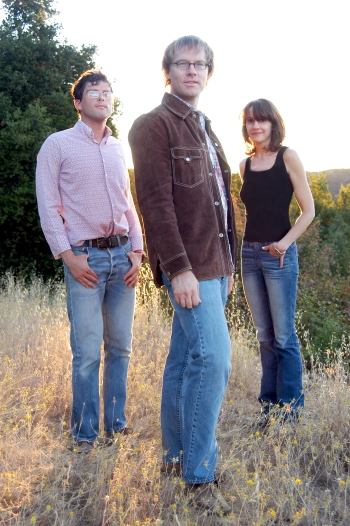 I don't think the album will sound much like Available Light, but it doesn't sound much like our earlier stuff either. It sounds much bigger and better than anything we've done.
There are a couple piano-based songs on the record though. One of them is a new version of So Right of Available Light. It's probably the best-sounding thing on the album.
I guess my solo stuff is always going to be different than the Orange Peels, because the Orange Peels kind of has a life of its own. We've had so many different people in the band, and it always ends up reflecting the personalities of the band members we have at the time. Right now, it's mostly Jill, Oed and I, plus whoever is drumming.
My solo albums are probably more experimental. I'm already working on a new one, and I have no idea what direction it's going in yet. The songs are all totally different.
When will your new album come out?
– We are shopping the record around at the moment, and it looks like it may come out in Japan before it comes out in the U.S. We're being very picky about who puts it out this time, because we think we can conquer the world with this album! It might be a while, but we're willing to do some waiting.
What are the future plans for Allen Clapp and Orange Peels?
– When our album comes out, we want to tour the world. We're plotting and scheming already. We have a video treatment for the title track, and we're hoping to announce some release news soon.
As far as solo stuff, the Bus Stop Label will be putting out a compilation of my early singles and some rarities and unreleased stuff called Something Strange Happens. It should be out this spring. I'm super excited about it.
When will you come to Europe and Sweden for some shows?
– This year! This will be our year, took along time to come.
FREDRIK MAGNUSSON
IDAHO