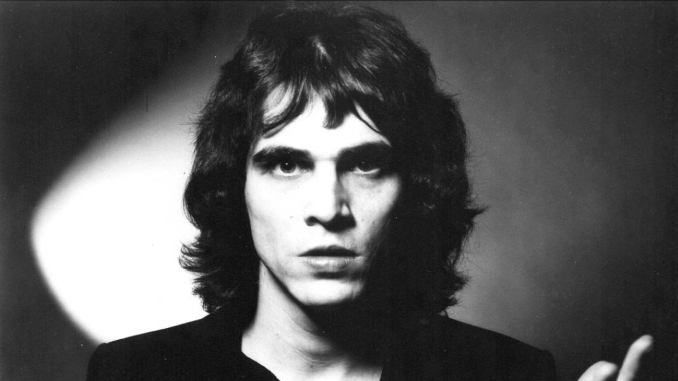 Here's the original version of the interview we had with Mr. Dwight Twilley, who very kindly took the time to answer our questions on the occasion of the release of Tulsa, his very last and excellent piece of work. Released through Copper Records, we face a splendid "tour de force" from this Rock & Pop God.
Also out now is a 16 archive tracks compilation entitled Between The Cracks, Vol. 1 [Not Lame], and an excellent new 7 inch single A Little Less Love / Christmas Love by French label Pop The Balloon. We want to thank both Dwight Twilley & Jan Allison for taking the time and patience.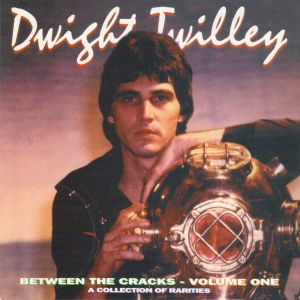 You haven't put out a single record of brand of brand new material since Wild Dogs in 1986, how come there are two CD's coming out now at the same time?
– Well, you know how it is. When it rains, it pours. Actually, I've spent the past year working on the new album Tulsa. With the rarities package Between The Cracks, Vol 1, it was just a matter of collecting a lot of my favorite unreleased tracks. It's release date has been pushed back to August.
What have you been doing in the mean time?
– Ten things I have done since Wild Dogs:
• A national tour with Greg Kihn.
• Recorded an album called The Luck.
• Wrote a book called Questions From Dad (a very cool way to communicate with kids).
• Went to Washington, D.C., and received an award from the Children's Rights Council.
• Appeared on the television programs The Today Show and The Maury Povich Show promoting my book.
• Moved back to Tulsa from Los Angeles and released XXI, The Best Of Dwight Twilley.
• Helped build my recording studio at The Big Oak Ranch.
• Received a Platinum Record for my song, "Why You Want To Break My Heart", on the Wayne's World Soundtrack.
• Published my first lithograph Out In The Rain, which can be seen on my website.
• Put together a band to perform my new songs, playing a number of high profile shows, like the "Tulsa Centennial" and "SxSW" in Austin, Texas.
There are some records you've done in the 90's that are unreleased (i.e. The Luck). What makes you hold up those records? Aren't you satisfied with them?
– I didn't hold it up, it just got tangled in legal spaghetti. I think The Luck was good, but nowhere near Tulsa.
Any chances of releasing them in the near future?
– Several of the best cuts from The Luck will be on Between The Cracks.
You have released several songs on in different compilations. Tell us about it.
– One way or another I seem to always be recording so there are always alot of extra tracks floating around. Every once in a while there will be something I'd like people to hear, so I let it out.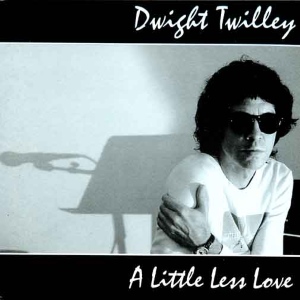 What about that single with the French label Pop The Balloon?
– The idea of releasing a vinyl single was just so much fun. It became the label's most sucessful release. We may do another.
Also you were asked for a song to the movie That Thing You Do. Tell us a bit more about that.
– I wrote a song called That Thing You Do for the film. Though it wasn't used it found a home on XXI.
What can you tell us about the "long lost albums" you did with Phil in the 70's or by yourself in the 80's?
– In the early 90's DCC released The Great Lost Twilley Album with alot of Twilley Band songs. I don't forsee the release of anymore unreleased "DTB" tracks in the future due to legal reasons. There are 16 songs coming out on Between The Cracks and It's Vol. 1.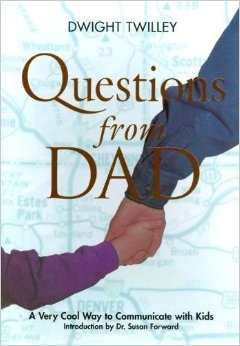 Tell us about your literary experience.
– Since I wrote my book Questions From Dad people is always asking me to write this or that. I'd rather just write songs.
On to the new album Tulsa. How would you define it?
– My best yet.
Are you planning to promote it with a tour or something? Tell us about your band.
– We're still discussing the possibility of a tour. My band is made up of top notch Tulsa musicians. The record also features the return of Bill Pitcock IV to the Twilley camp.
Phil and you were just kinda like the perfect pop couple, in the tradition of The Everly Bros., The Righteous Bros., and so on….
– Yeah, my personal and musical relationship with Phil was kind of magical.
What are your recollections of those early days with Phil?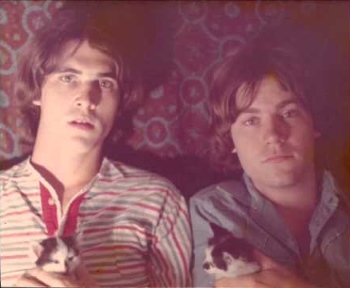 – Two little innocent kids with the same dream.
Didn't you both intend to get back together?
– Yes, and I'm sure that had things worked out better Phil would be on Tulsa.
What are your recollections of those two classic Dwight Twilley Band albums?
– I just remember that we had such a great time and that we had more songs than we could put on them.
You both then friendly splitted to pursue solo careers…
– We remained close friends and helped each other with our solo careers.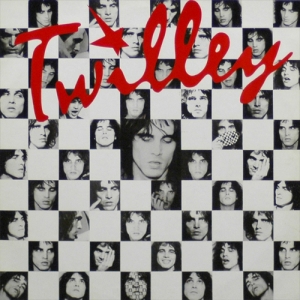 Your first solo album Twilley, was just the perfect follow up to Twilley Don't Mind. Tell us about it.
– We covered the studio with aluminium foil and put up 150 strands of twinkling Christmas lights. It confused the record company. But, we had a great time.
Somebody To Love could have been the great hit for Dwight Twilley…
– A lot of people thought so. It's still probably one of the most recognized Dwight Twilley songs and always seems to go over really well in my live show.
You recorded Blueprint for Arista, but never released it. A couple of track from that album later appeared on The Great Lost Twilley Album, and they are excellent, but you've said that you hated that album…
– The problem with Blueprint for me was that I should have produced it. It was really a Dwight Twilley record.
Phil used those two tracks for his first solo record…
– Yes, I thought since I wasn't releasing them maybe they would help Phil.
You were working back then with Jack Nitzche. What was it like to work with him?
– He was having some personal problems at the time so I don't he was focused. He was a great guy though.
You switched then to EMI, and released the excellent Scuba Divers. Tell us about this album.
– Scuba Divers was like a scrapbook, it was filled with tracks cut here, there and everywhere. Lots of different musicians and producers. I was surprised that when we put it all together it actually seemed to work.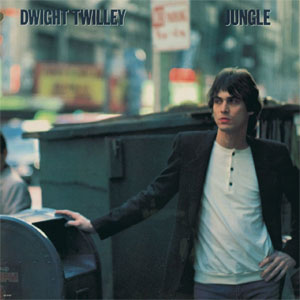 The follow up to that record was Jungle, and you scored a hit with Girls. What can you tell us about it?
– After the scrapbook Scuba experience I wanted to make sure that Jungle was recorded in one place at one time. It was. There was a track that was not released from that LP called Forget About It Baby that also featured Tom Petty on vocals. Maybe it will surface one day.
Your last record, Wild Dogs for CBS, just fell through the cracks due to record company problems…
– Just weeks before it was to be released the head of the label was implicated in a major payola scandal. He was later cleared from charges. Wild Dogs wasn't.
What's your approach when you write a song? Has this approach vary over the years?
– It just comes natural, I don't really even think about it. I don't do it this way or that way. It just happens.
What music, band or artist are you currently grooving to?
– I'm convinced that Little Richard's Good Golly Miss Molly is the greatest Rock'n'Roll record ever recorded. That is what I'm thinking today.
Future plans?
– Maybe tour, definitely more recording.
IÑAKI ORBEZUA
originally published in Otoño Cheyenne #3. (Interview from 1999.)
[Torpedopop 2004-08-23]
Album discography
Sincerely
Shelter [SRL-52001] 6/1976
01. I'm On Fire
02. Could Be Love
03. Feeling In The Dark
04. You Were So Warm
05. I'm Losing You
06, Sincerely
07. TV
08. Release Me
09. Three Persons
10. Baby Let's Cruise
11. England
12. Just Like The Sun
Bonus tracks on CD: Shelter [SRZ-8002] 1989
13. Did You See What Happened (b-side of I'm On Fire)
14. Look Like An Angel (prev. unreleased)
15. Miserable Lady (prev. unreleased)
16. Rock Yourself, Son (prev. unreleased)
Twilley Don't Mind
Arista [AB 4140] 8/1977
01. Twilley Don't Mind
02. Looking For The Magic
03. That I Remember
04. Rock And Roll 47
05. Trying To Find My Baby
06. Here She Come
07. Sleeping
08. Chance To Get Away
09. Invasion
Bonus track on CD: Shelter [SRZ-8015] 1990
10. Fallin' In Love (prev. unreleased)
Twilley
Arista [AB 4214] 1979
01. Out Of My Hands
02. Nothing Ever Gonna Change So Fast
03. Runaway
04. Standin' In The Shadow Of Love
05. Alone In My Room
06. Betsy Sue
07. Darlin
08. I Wanna Make Love To You
09. Got You Where I Want To
10. It Takes Alot Of Love
Scuba Divers
EMI [ST-17064] 1982
01. I'm Back Again
02. Somebody To Love
03. 10,000 American Scuba Divers Dancin'
04. Touchin The Wind
05. Later That Night
06. I Think It's That Girl
07. Dion Baby
08. Cryin' Over Me
09. I Found The Magic
10. Falling In Love Again
Jungle
EMI [ST-17107) 1984
01. Little Bit Of Love
02. Girls
03. Why You Wanna Break My Heart
04. You Can Change It
05. Cry Baby
06. Don't You Love Her
07. Long Lonely Nights
08. Jungle
09. To Get To You
10. Max Dog

Wild Dogs
EPIC [EPC 57072] 1986
01. Sexual
02. Wild Dogs
03. You Don't Care
04. Hold On
05. Shooting Stars
06. Baby Girl
07. Ticket To My Dream
08. Secret Place
09. Radio
10. Spider And The Fly
The Great Lost Twilley Album
DCC [SRZ-8020] (CD)1993
01. Somebody To Love
02. Then We Go Up
03. Burning Sand
04. Shakin In The Brown Grass
05. Shark (In The Dark)
06. Sky Blue
07. Dancer
08. Chance To Get Away
09. Living In The City
10. Firefly
11. Please Say Please
12. Lovin' Me
13. No Resistance
14. I Love You So Much
15. I Don't Know My Name
16. Didn't You Say
17. The Two Of Us
18. Twenty-Nine Times
19. Skywriter
20. You Never Listen To My Music
21. Rock Yourself, Son
22. I Can't Get No
23. Did You -C- What Happened
24. I'm On Fire (original mix)
25. Rock And Roll 47
XXI
Right Stuff [T2 34659] 1996
01. I'm On Fire
02. Sincerely
03. TV
04. Shark
05. Looking For The Magic
06. That I Remember
07. Out Of My Hands
08. Darlin'
09. Somebody To Love
10. Sky Blue
11. 10,000 American Scuba Divers Dancin'
12. Touchin' The Wind
13. Dion Baby
14. Little Bit Of Love
15. Girls
16. Why You Wanna Break My Heart
17. Don't You Love Her
18. Wild Dogs
19. Shooting Stars
20. Grey Buildings
(prev. unreleased)
21. That Thing You Do
(prev. unreleased)
Tulsa
Copper 1999
01. Runnin'
02. A Little Less Love
03. It's Hard To Be A Rebel (No World)
04. The Luck
05. Baby's Got The Blues Again
06. Way Of The World
07. Tulsa
08. Miranda
09. Miracle
10. Beauty Dirt
11. Goodbye
12. Baby Girl
Between The Cracks Vol. 1
Not Lame [NLA-004] 1999
01. Black Eyes
02. Let Me Down
03. Don't You Love Her
04. Lullaby
05. Forget About It Baby
06. Round And Around
07. Reach For The Sky
08. Too Young For Love
09. Eli Bolack
10. Oh Carrie
11. Living In The City
12. Christmas Love
13. To Get To You
14. Where The Birds Fly
15. No Place Like Home
16. Perfect World