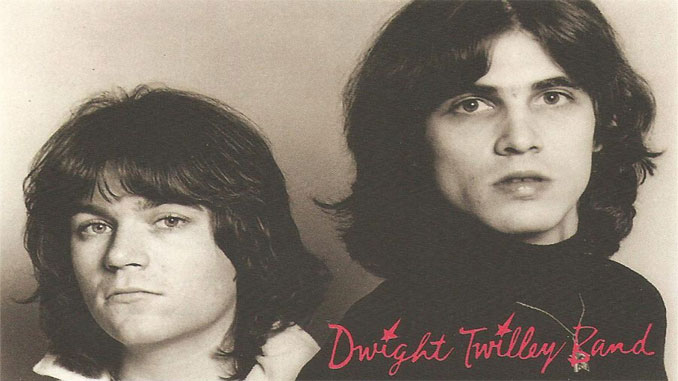 If we could all just manage to put Bob Dylan's Chronicles, Volume One down long enough to load up our audio device of preference with an extra couple'a hundred tunes, here are just a few items I'd suggest you choose from amongst the many, many fine sounds passed my way this past year or so. Reading glasses off then; iPod immediately into ear for…
THE BEACH BOYS [e-mail] The Last Smile Of The Pied Piper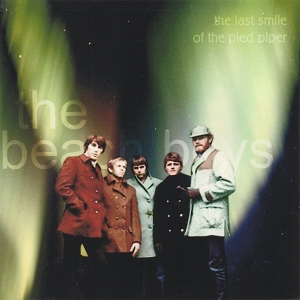 While, not surprisingly at all, some other SMiLE seemed to garner the lion's share of attention this past year, in many ways I find my own ears drawn more often back to THIS particular Teenage Mash-Mix to God… or at least the corner of Mount Vernon and Fairway.
"Take a acidic journey as Brian Wilson trys to tune his magical radio back to everyone's favourite station, Pied Piper FM," say the creatively-spelt liners herein. "So many radio waves in Brian's head — can he tune that Piper back with so much trouble & static in the air? Time to tune in!" Or, as the Big Smiler Himself would implore, just Listen, listen, listen…
EDGAR BREAU Canadian Primitive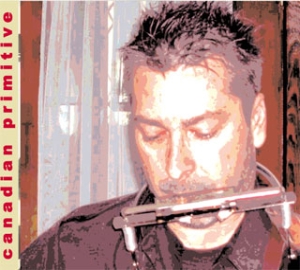 Despite the continuing acclaim his vintage-Seventies Simply Saucer recordings invoke (that band made no less than "the best Canadian LP ever," in the opinion of Forced Exposure magazine for one), enquiring ears have oft wondered whatever mothership Edgar Breau has been up to lo this past quarter century since.
Now, from the Great Wide land of flaming pink salmon, rainbow trout, and bodies afloat beneath the loons and yellow moonlight comes the answer. Like that other northern primitive Neil Young, Edgar's voice may swoop and scratchily soar as he paints his detailed tone poems, but it should be closely noted that the Breau-composed Lorraine encapsulates in a mere four-minutes-forty what it took Neil over an hour to pontificate clear across Greendale.
Elsewhere, I Miss You My Nico not so much eulogizes as celebrates you-know-who as countless others, from Lou Reed on up, have tried but fallen far, far short of.
Yes, Bruce Cockburn's darkest side; Leonard Cohen without the ladies; Lightfoot held prisoner in his olde rockin' chair: If you can recognize such a world, then you will be more than comfortable in this musical hiding place right alongside the one, and still only Edgar Breau.
BRUTE FORCE Tour de Brute Force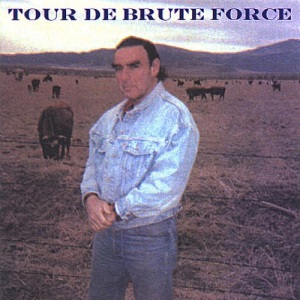 After recently reading all about how Jan and Dean met Batman at the gala Gotham release party for Routledge's Lost In The Grooves book (Get Your Copy Today!), I was followed on stage – well, onto the floor near the Housing Works store's rear windows, I should clarify – by the one and only, authentically legendary, all-singing all-playing Stephen Friedland. Now, you should all know this anti-icon much better by his nom-de-disque Brute Force or, to any Apple Record completist out there, The King of Fuh (the shoulda-been-hit side of one of Beatle George's – and MY – fab fave 45's EVER).
Well for those unfortunate out there who may have completely missed out on this all, the Man the Myth Himself has conveniently compiled this copious, 30-track 74-minute compendium of mock-operatic odes to livestock, lunar modules, hair/hare and soldiers both toy and otherwise, which includes not only his entire unreleased (Tokens-produced!) 1969 Extemporaneous long-player, but two – Count 'em! – versions of The King of Fuh. In a word, or two then? Required Listening. And yes… May, um, the Brute be with you.
KEVIN HOUSE Gutter Pastoral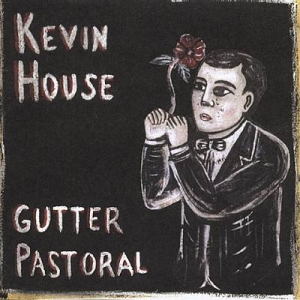 And speaking of Canadian primitives, imagine, if you dare, a sideshow banner painter of dogs and humans (by day) who acts much more unsettlingly like Jandek after hours… had he spent a semester or three at the Royal Conservatory of Music under the tutelage of Garth Hudson, that is.
From the more than good people over at Bongo Beat Records, who have brought you SO much essential listening (e.g.: the latest Johnny Dowd!) again this past year, here's a disc book-ended by two tracks which sound as if Angelo Badalamenti had only a four-track and a forty-dollar Casio keyboard with which to score the latest David Lynch vision.
Then, add to our midnight movie some of the most hauntingly beautiful melodies Donovan hasn't written in the past thirty-some-odd years, a sublimely muted Chet Baker getting lost upon some White Album Side Four out-takes, and Tom Waits hijacking the Sweatheart Of The Rodeo sessions while, in the distance, a lone Theremin saws over the cuckoo's nest for Jack Nitzsche. But enough of my name droppin'!
Just slap on the nearest Radio Shack headphones and, as Kevin himself suggests, "Listen late at night, or in a small boat, when eating cake, when you are naked and alone …or maybe DON'T listen." Why, how Canadian!
THE MASTER PLAN Colossus Of Destiny
Meanwhile, the very fine folk at Bomp!/Total Energy, who are also responsible these past twelve months for not only Boyskout but for a nice new release of Stiv Bators' Disconnected to boot, have gone and grabbed one Waxing Poetic, two actual Fleshtones, and even Dictator Andy in order to put out their aural equivalent of a jukebox raid in some gosh-fersakin' very-lower East Side after-hours den-o-debauchery.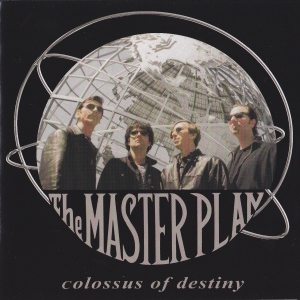 So what's up with that? Howzabout the Cramps in a Silly Putty spat with Twisted Sister (Dead Horse), the Beach Boys' Don't Back Down dragged kicking and screeching into the 22nd Century (Find Something Beautiful), a torturedly twanged interlude which injects the lysergic straight [sic!] into Laika's Cosmonauts (Picketts Charge), and as if this weren't more than enough already, more-than-stately stabs at Annie Had A Baby and even Just Because, the latter of which pretty well neuters even J. Lennon's version.
In other words, just four big galoots busy kickin' it Old School …and doing lots more than merely smoking in the boysroom, believe you me.
THE MODD COUPLE Acoustically Yours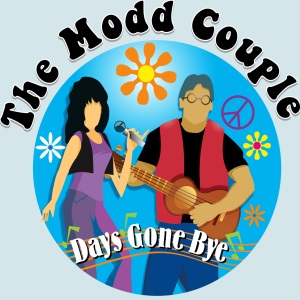 Yes! Bridging that ultra-critical socio-musical gap between the Fifties and the Sixties – twixt, roughly, Buddy Holly and the Beatles — come Brooklyn's own Richie Dupree and Terry Berry who, d.b.a. The Modd Couple, take only their two voices, a single guitar, and various percussive implements on a sonic stroll down the haunted corridors of the Brill Building.
The result is a thoroughly enchanting half hour which brings to ear only the best of Mark Johnson, Phil Angotti, and other such brave new troubadours never afraid to sacrifice the angst and volume in the hallowed name of pure, simple melodic mischief. File under A Date With The Everly Brothers …not to mention your fave rave Merseybeatin' B-sides of yore.
PROZAK FOR LOVERS Volumes I and II
Now, have you ever wondered how Antonio Carlos Jobim, to say nothing of Sergio Mendes and Brasil 66, might treat the likes of London Calling, Misty Mountain Hop, Proud Mary (Ike and Tina's version, of course) or even I Wanna Be Sedated …were they still busy crafting the soundtrack to your most romantic evenings beneath the console hi-fi, that is?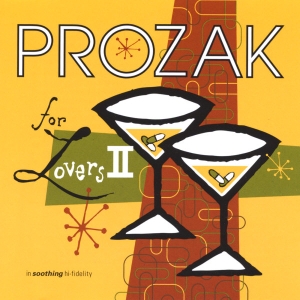 Well, Chicago's utterly inimitable Bruce Lash has, and the result are these two luscious collections of martini-fueled bongo fury guaranteed to tuna-melt the hardened ears of even that most cynical M & M fan amongst you.
Please be forewarned, however, that such ultra-lounge bastings, far from being of mere yuk value, actually help spotlight the sheer musical depth behind numbers such as Lithium, for example, whilst elsewhere seamlessly enabling Brian Jones' classic vibe line to rest most easily indeed within the (definitive!) reading of Aqualung herein.
You know, I do believe that somewhere, somehow, Esquivel is shaking, NOT stirring, in his grave.
DEXTER ROMWEBER Blues That Defy My Soul
A full decade before there were White Stripes or Black Keys of any shape, creed or color, there were Dexter and Crow, who as the legendary Flat Duo Jets hauled their Silvertone six-string and lone snare drum off some gosh-forsaken North Carolinian porch and proceeded to put the roll squarely back into the rock …'way back in those dank daze when Dread Zeppelin were doing a better job than R.E.M. at saving American music, need I remind anyone.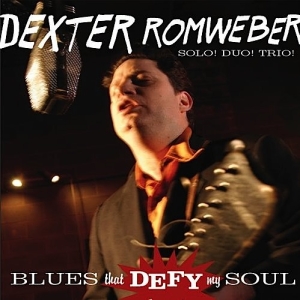 So then, as Mike Mills inquired re Dex recently, "What's that lunatic up to these days?" Well, he's still screeching (what's left of his voice is now happily quite more Screamin' Jay than Ronnie Hawkins) and he's still more than able to lash such spayed cats as Brian Setzer off the guitar throne and back to the wash-off tattoo parlor where he always belonged.
So, if you're still wondering what's up with said lunatic, you can either check this red hot and blue Yep Roc disc out immediately yourself or else, as Dexter himself would advise in his bestest Rockin' Dead Man howl, "shut the fuck up and leave me alone."
SMASH PALACE Over The Top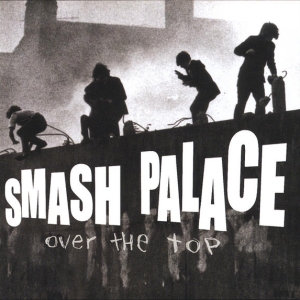 Eleven nice, hard, gritty and ultimately joyous examples of just why r-a-w-k is, believe it or not, still alive and well in the u-s-a. Obviously totally secure in the knowledge that they require nothing more than assured abandon alongside a few good tunes to, yes, put this project over the top, Stephen Butler & Co. luckily leave their pretensions at the studio door, turn themselves up to eleven, and quite simply, quite pimply, have at it.
"It," of course, being that one great big stereophonic shindig wherein we hear Tom Petty going head-to-head with Augie Meyers, Jack Fate mischievously flipping up the overdrive dial on Chris Isaak's amp, and George Harrison dancing the Dirty Bangla with his ol' pal Pete Ham just as if it were the Summer of 71 all over again. Or, as my fellow powerfully poppin' scribe John Borack would say, "It's not retro, it's timeless." Rawk on.
DWIGHT TWILLEY BAND You're My Lover / Just Like You Did It Before
A two-sided, gorgeously-packaged, all-black-vinyl double tribute-in-wax to two of the truest-ever believers in the rock AND the roll. For we have now lost not only Dwight Twilley's original partner-in-pop Phil Seymour, but one of the man's and the band's (not to mention the entire genre's) greatest fans, Gilles Raffier of the exemplary Pop The Balloon record label.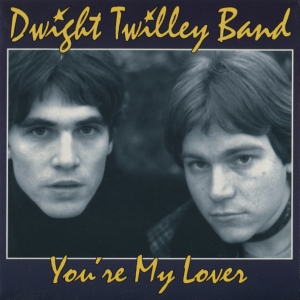 Of course Dwight Twilley carries sincerely onward to this day, producing and playing precisely the kind of music Gilles lived and loved for, but has recently dipped back into his audio archives to make available these two ear-boggling 1973 demos with which to relaunch Pop The Balloon in Gilles', and in Phil's honor.
So if you haven't already, get that turntable back out of its box and spin this one loudly and often in the name of too-true believers everywhere, alright?
……and don't Any of you dare miss Any of the following 2004-vintage gems as well:
THE EVAPORATORS Ripple Rock
KIM FOWLEY Adventures In Dreamland
BARRY HOLDSHIP Ruff Trax
JAMIE HOOVER Jamie Hoo-ever
JELLY BEAN BANDITS Bandit Planet
(The Late Great) DANIEL JOHNSTON Discovered Covered
KELLY'S HEELS Dig In!
BILL LLOYD Back To Even
SIT N' SPIN Doin' Time With Sit n' Spin
TAN SLEEVE Bad From Both Sides