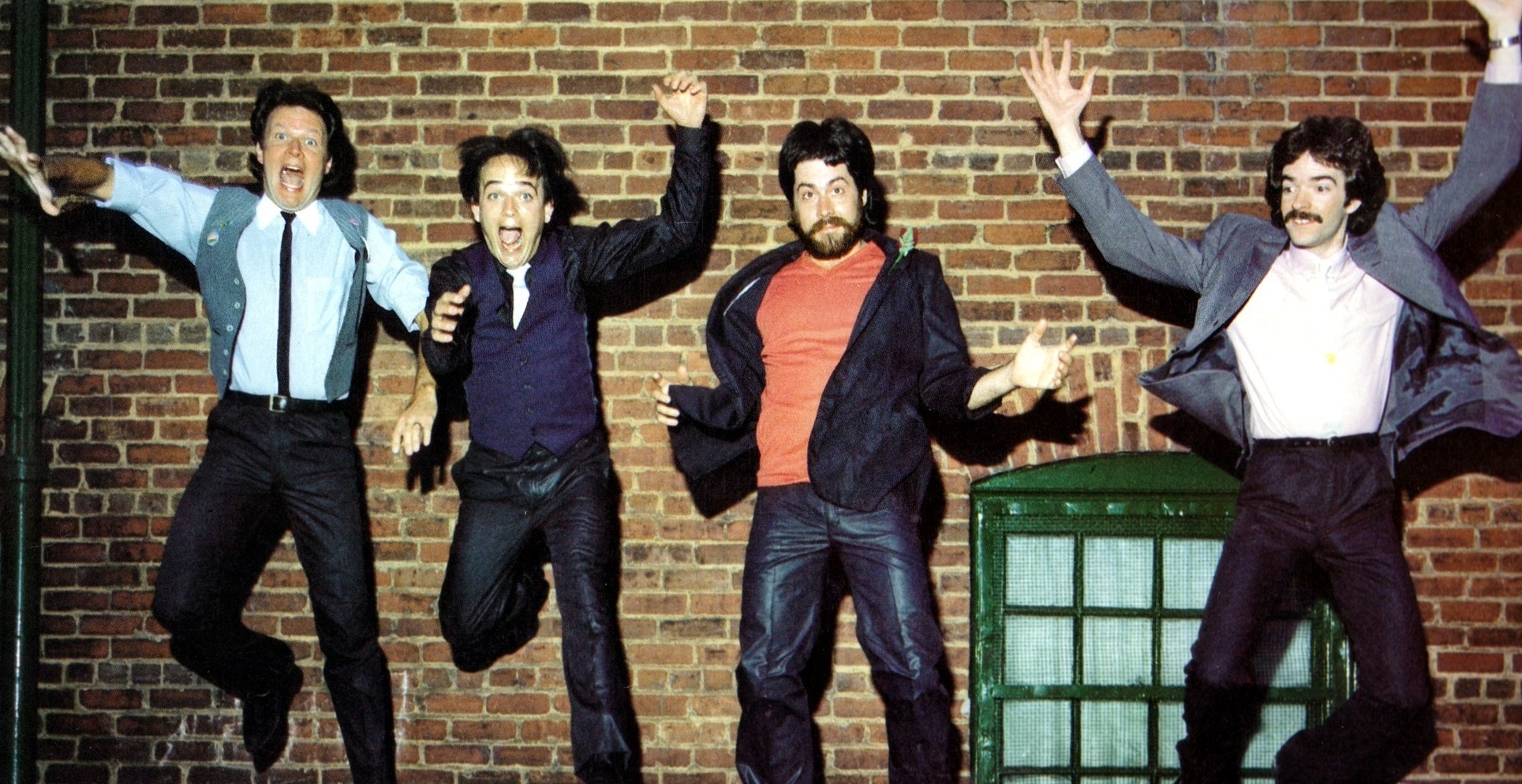 It surely was one of those years, wasn't it? And I may not just be speaking musically either.
For example, two blasts from the distant past (Simply Saucer and, yes, Percy "Thrills" Thrillington) resurfaced after three whole decades with reconstituted treasures, even Lindsey Buckingham brought all new meanings to the word "album/tour" in '08, and a remarkably rich crop of audio continued to cross the ol' Pig Player since last we spoke on this subject.
And so, if you didn't already, please join me in treating both ears immediately to each and every single one of the following, listed purely alphabetically as ever:
APARTMENT Sparkle Bicycle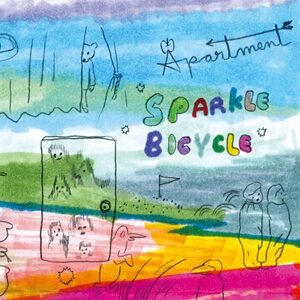 Tatsuya Namai, a young Japanese man recording under the nom-de-group Apartment, has herein tossed upon us one of the greatest homemade, one-man, semi-fi bedroom creations in DIY history. Not always pausing to make sure every single string is properly tuned, mind you, the songs beneath consistently sport a deceptively sophisticated aura of mid-period Raymond Douglas Davies vs. Daniel Johnston.
Now, had this been the Golden Sixties, Apartment could very well have languished unheard beside The Godz on that ESP-Disk roster. Instead, Tatsuya's well-beyond-White Album creations are merely a quick mouse-click away.
SCOTTY CAMPBELL AND HIS WARDENAIRES Smokin' and Drinkin'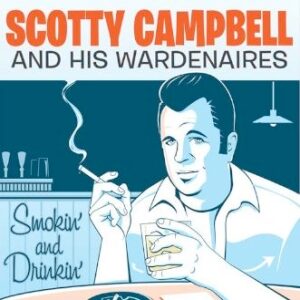 Way down in deepest Southern Ontario (that's up Canada way, chum) there stretches one big tobacco belt, hundreds of miles from end to end, full of fields and farms …and musicians who spend their every non-daylight hour making noises most regular folk would best keep on the far side of the border from.
Garth Hudson and Robbie Robertson, f'rinstance, crept from this very musical landscape many years ago, and nowadaze come Mr. Rick and the Biscuits and the one, the only Scotty Campbell and his faithful Wardenaires.
Scotty's sound – buoyed in no small part by the dulcet drums and backing vocals of the masterful Jack Diamond – can make a Western swing not so much like a tobacco belt than a horsewhip to the jugular. Yet somewhere, somehow, even Buck and his Buckaroos are, yep, smokin' and drinkin' in appreciation.
JOHNNY DOWD A Drunkard's Masterpiece
Any year my favorite former Ithaca moving man decides to issue an album, I'll bet there …and I'll be helping you hear about it. 2008 is no exception: This particular Masterpiece, divided into three distinct thematic opuses, has refined the man's once-utterly-contrary approach into that of some story-churning uncle long ago banished to the attic.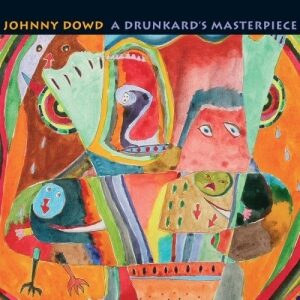 His beyond-crack band, with Kim Sherwood-Caso's vocals as ever supplying the honey to Johnny's hornet temperament, provide accompaniment always measured, tasteful, and thoughtful. Every single note lands exactly where it should, just as Johnny's lyrics, often appearing unadorned as spoken-word segues here, tell truly tall tales of all-American love, life, hate and thankful death.
Brian Wilson may have produced his own Lucky Old Sun opus this year; Johnny Dowd, as ever, took matters in a decidedly darker, but no less semi-fortunate direction.
GARFIELDS BIRTHDAY Let Them Eat Cake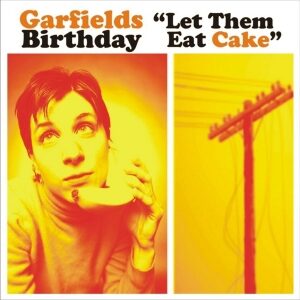 Come meet and greet the genuinely UK born 'n' bred sonic descendents of Teenage Fanclub and even those long-lost La's! Mainly hailing from Weymouth, a town on the Dorset Coast best known (according to the enclosed info sheet) for its golden beach, candy floss and donkey rides, Garfields Birthday willfully produce a sound every bit as sand-coated, sugary and galloping as its ancestry.
Sure, the strumming open D-chords and doo-doot'ing three-part vocals of course recall ghosts of Britpop past, but there's an undeniable assurance and even maturity to this material that always keeps the 20th Century safely in the rearview. In fact, this is a band that has already been together thirteen years; that they're not at least a cult sensation atop your very own Endless Playlist is but another example of what's left of the record biz again failing to look after its brightest and best.
THE GRIP WEEDS Infinite Soul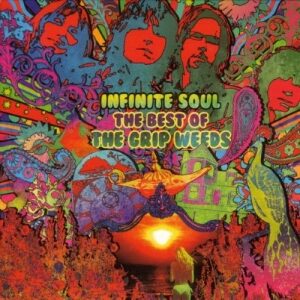 While that Village Voice may declare them to be "the natural progression from the Who to the Jam to Oasis," I'll go that one further by claiming, as I have before, that The Grip Weeds are just about the only outfit left working out of New Jersey that deserves – no, make that demands your undivided attention.
And while they busy themselves further keeping their home state proudly on the musical map via tireless work with and for others (The Doughboys and Smithereens, to note but two they record right there in their House of Vibes Studio), with all Infinite Soul they present sixteen of their greatest career-spanning four-minute blasts.
So, if you haven't caught on yet, there's sure no excuse anymore.
JOE SOKO Floss Like A Beast (A Collection of Incredibly Strange Folk Songs)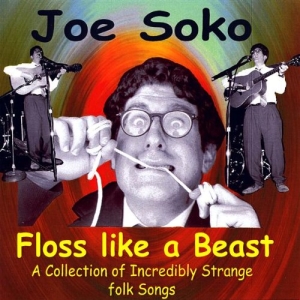 I'm simply going to identify the dozen tracks on this disc and leave the rest to your imaginations. Just know, however, that Mr. Soko's music and performances thereof never ever fail to do their song titles complete and total justice: I'm Like Totally, Oh My God, Everybody Has One, Renegade Cows, Sneezerman, What Kind Of Jerkoff Do You Think I Am, My Nuts Are On Fire, Floss Like A Beast, Single Green Creature, Yum! Yum! Yum! (And I Am Insane), The Chillbilly Zone, When Gerbils Go Berserk and, lastly but far from leastly, Brain Gobblers From Outer Space.
THE SPONGETONES Always Carry On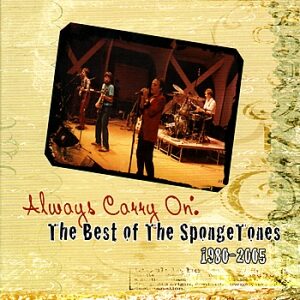 Like the above-mentioned Grip Weeds gathering, Always Carry On is oh! so much more than just another "Best Of" retrospection. Coz you see these here Spongetones, defiantly birthed as a beat combo in the musical wasteland that was late Seventies North Carolina, proceeded to write, perform and produce nine – count 'em! – jangleful albums over the next decade and a half.
And the cream of this most powerfully popping crop are now gathered in one handy, hand-clapping seventy-five-minutes-forty-two. A most guilty pleasure and then some for all of us out there who may have laughed long and loud at All You Need Is Cash, but played that companion Rutles record seriously and repeatedly. Nuff said.
FRANK LEE SPRAGUE Fulton Chateau
Wherein Frank takes time away from them hard-boppin' Sprague Brothers to basically unplug, unwind, and unspool a full twenty sublime slices of melancholy ultra-melody. For those who prefer Neil Finn to Neil Young, and/or would much rather hear Paul McCartney write for Peter and Gordon than John and George, Fulton Chateau presents pop firmly rooted in the Everlys and Buddy Holly mode, yet forever with a maturity to the lyrics and chord progressions especially which place it, and everything FLS does in fact, so very high above the typical man-alone-with-six-strings-sitting-by-telephone ruminations-upon-ruin.
Why Glen Campbell, to name but one, isn't trolling this particular Chateau for his next album or two's worth of material is beyond me…
THE SQUIRES OF THE SUBTERRAIN Feel The Sun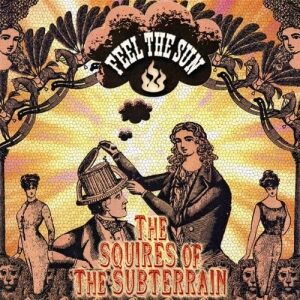 For those still wondering whatever happened to those Dukes of Stratosphear – whilst cueing up yet another reel of SMiLE sessions, that is – why not let Christopher Earl's Squires take you down their latest three-quarter-hour reel of history's greatest seldom-heard sound cycles. Like the Fireman let loose upon a cache of contraband Todd Rundgren out-takes, Feel The Sun duly pays mock homage to all of our fave cult icons of yore, but always with a sense of pure pop respect that thankfully keeps tongues from sliding too far up cheek.
For Chris knows, lives, and breathes of what he sings, which makes this latest disc of his far more entertaining and ultimately endearing than most such quote tributes unquote.
TEENAGE HEAD Teenage Head With Marky Ramone
When Hamilton, Ontario's rightfully legendary Teenage Head forever lost their frontman-par-excellence Frankie Venom a few months back, at least they could take solace in the fact that he'd lead the Head through one helluva parting shot with this here silver disc.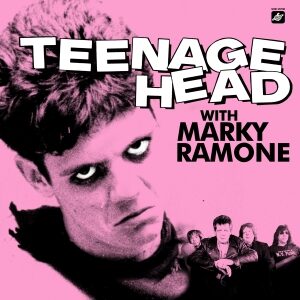 All the band's bona fide Canadian classics are here, of course – Let's Shake, Top Down, Lucy Potato and the above-anthemic Teenage Beer Drinkin' Party. But with none other than Marky Ramone manning the drum stool throughout, these three-minute blasts of pure, unapologetic straight-razor charm hit even harder and, yes, happier than before.
Alas, poor Frankie. What a way to end the year…