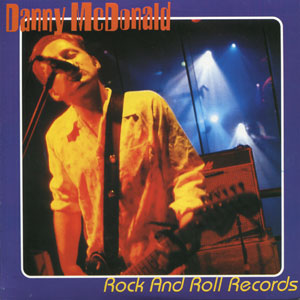 As for the a-side of the single, besides the best song title and one of the catchiest tunes he's came up with, this is not too far from Danny's P76 output, which comes as pretty natural since it was nothing but another solo project with different guys comin' in'n'out of the picture.
Simply put, what you get is classic (big)starry-eyed power-pop that will make you "… dance away this night" … and any other actually. Though it's stuck on the b-side, An Hour's Drive In A Sandman's Pannel Van is the one that should be called "the sunnyside".
While listening to this, it's pretty easy to imagine Danny with an acoustic guitar, driving in that van, with a bunch of surfers harmonizing around him, on their way to the beach. It wouldn't come as a surprise to hear that it's an Into The Sun demo that haven't make it to the album, though I really can't think of any reason why it should be left out cuz it would definitely be one of the strongest cuts on it.
So, after being involved with P76 and The Stoneage Hearts, and now solo, in just a little more than a year, it seems that it really doesn't matter where he will turn next, because whatever it is, as long as Danny McDonald is involved, the result can be nothing but pure pop joy.
[Released by Pop The Balloon 2002]