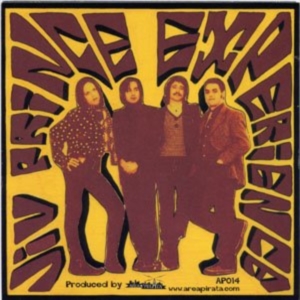 Having a band name like Viv Prince Experience might've been enough for us "pretties" to love them unconditionally, but it still kinda makes me glad to realise that there IS quite a few more reasons for that.
Where Do We Go From Here? actually does share a (pretty) thing or two with Viv Prince's experiences from the mid'60s, mixing the Pretty Things early days' freaky r'n'beat, with a bit of Jagger-through-Aguilar-like growl, while the descending chord progression of Victoria Station finds them leaning against a bit more slightlydelic wall of sounds.
After turning the record to it's B-Back, that's exactly what you get, finding The B-Back (actually sharing the single's "other" A-side) in all their mid'60s garage punk glory, with Fire, turning into a kind of a Gouldman-through-Yardbirds piece of freakbeat, after a punk-ish surf intro, with an occasional nod towards The Beatles as well, while Joker And Ace takes more of an Americanized Brit-invasion-influenced jangly punk approach.
With both bands coming from Italy, may I add that it's pretty strange how European bands sometimes "remember" the days of swinging Britain much better than the actual "native sons".
[Released Area Pirata 2006]