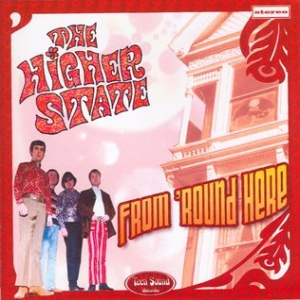 Being among the most eagerly awaited albums among garage heads this year, From 'Round Here finds ex-Mystreated members Mark Ratcliffe and Mole, reuniting for an equally Americanized jangly affair that is sure to elevate you onto an even "higher state".
The highest I get myself, is along with the mid'60s fuzzed-out garage beat, delivered by way of the genuine genre soulmates such as The Chesterfield Kings or The Miracle Workers, as heard in the opening Every Word, with it's instantly catchy guitar riff, slightly reminiscent of the The Barbarians' Hey Little Bird, and Yeah For Sure, as well as in the equally fuzzy, though a bit more Seedy moods of Look Around, Ballad Of A Loner and Cos You're Wrong.
For a more "mystreated" kind of a folk rocking jangle, check out Not This Time My Friend, which might even pass for an imaginary Dylan cover, the dancably upbeat threesome of Don't Think I'm Lost, Nothing You Can Say, and a kind of a more punk-ish Beatles-through-Byrdsounding title tune, or the slightlydelic I Don't Know Why.
While still kinda psyched out, within the slowed-down "higher state", there's also the slightly Eastern-tinged kind of a hippy chant Highlife, and a stripped-down, acoustic rendition of Gene Clark's So You Say You Lost Your Baby.
Hoping that they won't get "mystreated", I myself just can't wait to hear where they'll be heading "from 'round heare".
[Released by Teen Sound 2006]