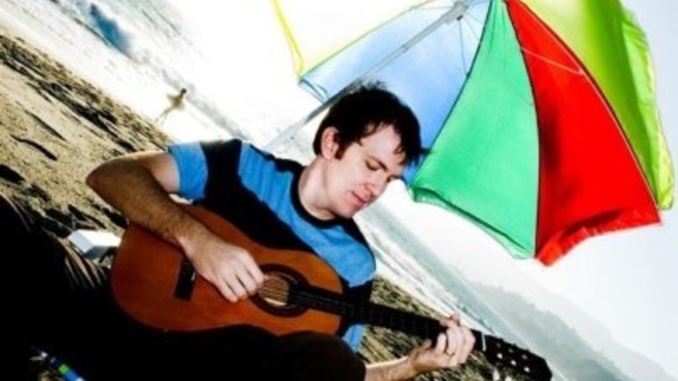 Linus Of Hollywoods second album is on it's way. The sixtiespop with harmonies and melodies are still there, but slightly more grown and diverse, if we can belive Linus himself.
I think we can, even though Linus grew up listening to Rush, Iron Maiden and Judas Priest.
The heavy metal-bands and Police seems to meant a lot to the young Linus. Born and raised in Florida, Linus started playing guitar at the age of five. After struggling in different bands in Florida he decided to move to Los Angeles to get things happening.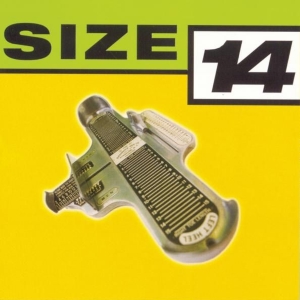 – I moved to California to really get serious about music. About a year after i moved there i landed my first major record deal and since then everything has been going amazingly.
The band that caught the record labels ears was Size 14. A band that Linus started after discovering other bands that mixed pop with punk, like Weezer or Green Day.
– Size 14 was heavy punk/pop. It's extremly different from what I'm doing now.
Size 14 is history now and Linus can't think that he will go back and play that kind of music again
– Size 14 was just fun, more like "let's try and get signed". Linus Of Hollywood is more about doing music I'm proud of and really growing as an artist.
In our sad (music) world people often tend to call music with melodies for retro. Linus music from his first album is described of himself as a blueprint of the 60's and 70's pop, but also as a start for him as an artist and a plan to grow with every album. He's not afraid of what people think.
– I'm not making a concious effort to sound "retro". I am merely doing things that sound good to me so I'm not really concerned if other people get the wrong idea and descibe it as retro.
Music means a lot to Linus. Not just the 60's and 70's softpop but also hiphop, like Dr Dre and Jay-Z, classic metal like Van Halen but also swedish bands like The Cardigans and Eggstone, and on and on and on…
– I'm a music junkie.
One artist that has a special place with Linus is Margo Guryan. He first heard her on his publisher office. The first song was Sunday Morning and it blew his mind.
– I knew I had to record the song as soon as i heard it.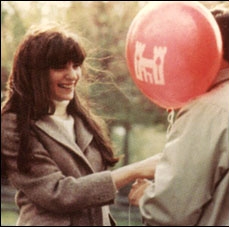 Margo was the publishers stepmom. Linus met with her and they became friends. He listened to all that she had ever recorded and re-released her classic album Take A Picture on his own label, Franklin Castle. Shine is also a Margo Guryan song that Linus found on one of her demotapes. Margo also ended up working with Linus on his album and writing the liner notes.
– It was amazing. She's sort of reclusive these days, so to have her be willing to play on my record was an amazing honor.
The music of Margo Guryan will be heard on a new realese later this year on Linus label. The recording will feature some of Margos demos. A lot of other music will come from Franklin Castle this year.
After Linus own album, Mello Cads (with members of the Wondermints) debut album (with Linus producing) will be out later. Linus has a history of collaborating with other artist. Back in the Size 14 days he was working together major artists like Smashing Pumpkins! and Puff Daddy!!.
– I love doing stuff like that beacuse it has nothing to do with what I'm doing in my creative life, so it's always challenging.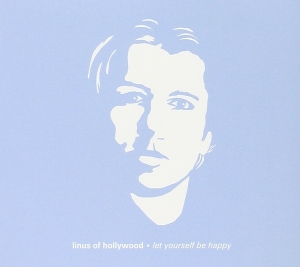 On the new album Linus doing two covers, one of Ozzy Osborne and one of Smoking Popes.
– Well, most of the covers started out as a joke, but in the end I really liked them so I included them on the record. "Goodbye To Romance" was chosen because I was going to do a cover for a heavy metal tribute album and my friend Rob (who played some drums on the new album) suggested it.
I sung the song in my head and realized how Beatles-y it was. I instantly got the idea to speed it up in the second verse and swing it a bit, and I really love the way it turned out.
If you didn't know it was an Ozzy song, it would fit right in with the rest of my record. Same with "Need You Around" which is a Smoking Popes cover. I am huge fan of their songs and always fantasized about doing pop versions of their songs.
Like around the world the real popmusic dosen't get the attention that it deserves. Sweden is on good example and USA antother.
– There are a few special magazines that cater to pure pop, and some great festivals like IPO and Poptopia, but other than that there's not too much attention given to our kind of music. That's OK though… our time will come!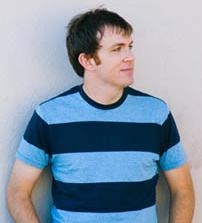 Though Linus last album was really loved by critics and fans he's not nervous now when his new album is on its way.
– Well, to be honest, when I did my first record, I wasn't expecting anyone to like it. I was just doing it because I wanted to. When I started getting good reviews I was pleasantly surprised! Of course it's always nice to get good reviews, but that's not why I'm doing it. I'm really confident and satisfied with my new musical direction, and I plan to keep doing it whether critics like it or not.
For all swedish fans Linus hoping he can get here soon. He's not only a fan of swedish music but also a fan of the country.
– I am totally obsessed with Sweden. It looks so beautiful and I love the idea of it. I'm sure I will have licensing or distribution there soon, and the moment I do I will be making plans to go there as soon as I can!
I can't wait to go, and I'm afraid once I get there, I won't want to leave. I hope it's as beautiful as it looks on my ABBA videos.
Fredik Magnusson
/Idaho
[Torpedopop 2003-12-18]
For updates visit Linus Of Hollywood's website here.