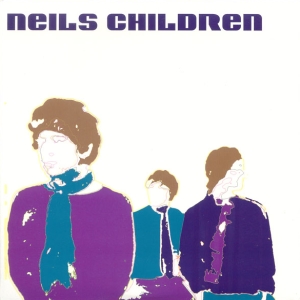 After two self released CDs, which could've been purchased at the band's gigs, North London's Neils Children make the full "circle" with their official debut release on Pete Wild's prestigious label, being the first moderndaze band on it.
The band's power-tro line up explores the well known, but always exciting, "mod band-turned-psych" formula, making you to come up with the "John's Children Experience" definition as an obvious one.
The super-freakbeat recipe of St. Bennet's Fink is the one to fill the dance floor of any all-nighter, and while the crowd's still on it, Silence Being The Only Sound will make them all get lost in the "purple haze" of it's funky- Britsyke.
It's too bad that it's just two songs long, but you can always turn the other side over and over again, which you will, believe me.
It almost seems that the only way to release this is on a purple vinyl, and guess what … it's a 500-limited edition heavy purple vinyl, which you just gotta have!
[Released by Circle 2002]