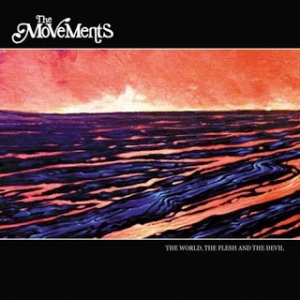 Being on the verge of making it big after raving reviews of their 2006 debut, Sweden's The Movements were put back due to singer David Henriksson's health problem, and with that thankfully behind them now, they're set to continue where they'd stopped.
Frankly, I prefer the more stripped down production of previous releases, more in accordance with the (mostly) mid'60s garage influences, though I must admit that the involvement of producer Björn Olsson (Soundtrack Of Our Lives, Mando Diao, Caesars) adds a more contemporary vibe which is sure to push things a bit on a commercial level.
Hearing the opening new-wave-ish piece of late'70/early'80s kind of a punk, I wasn't too impressed, but by the time Underdog kicks in, things are back to the usual powered-up, contemporary take on all things '60s. Some more of the same follows in Approximately 24 Hours, or in Misunderstood, which could've easily been mistaken for a hit single by native soulmates, The Caesars, as well as in the freakbeat riffsploitaton pair of Tranquilizing View and Grains Of Oats. On a moodier side of things, Save Me doesn't get too far from the overall concept, being a kind of a '60s pop psych by way of Inspiral Carpets.
Almost simultaneously, the band decided upon releasing limited edition vinyl singles before each tour, featuring recordings from their own analog studio, and the first one uses one of the album tracks for the A-side, backed by My Inner Child, exclusive for this single release.
[Released by Alleycat 2009 & 2008]