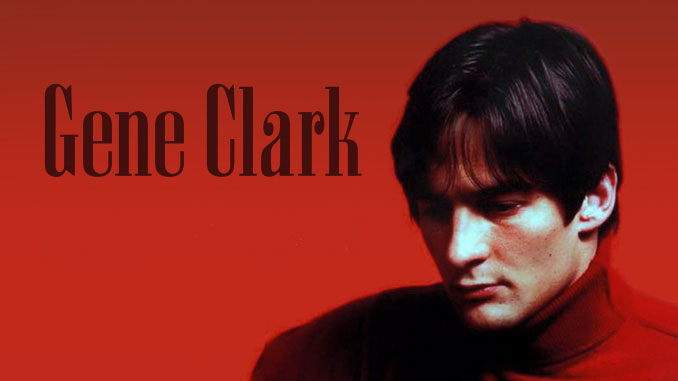 Some final words from the writer:
It's time to put an end to a fantastic journey, which started on December 11 last year. But maybe I'll return in the future with profound biographies about my other favourite artists. Even though Gene only made one album during this period, part six is still the longest part, including many great songs that weren't released until after his death.
We'll meet again …
Hans Olofsson
---
After the album Firebyrd reached the market, Gene Clark recorded The Beatles' She Loves You and Into the Night (written by Liz Anderson and Jeff Rollings). The tape was picked up by engineer and producer John Arrias but eventually was lost.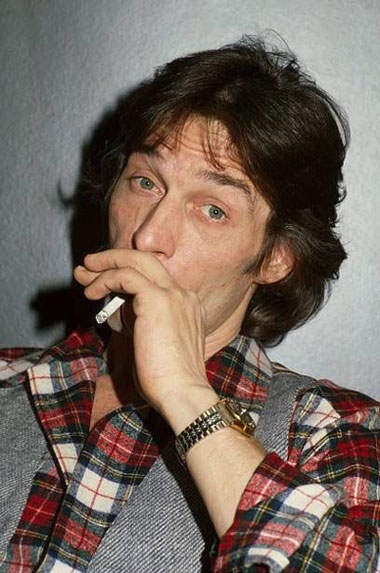 It does, however, circulate a live version of She Loves You from 1984. The reader is probably wondering why I chose one of the most overexploited songs in pop history, but listen and learn – especially how Gene has transformed the daft "yeah, yeah, yeah" part into power pop.
There's also a live version of Into the Night. For all intents and purposes, it seems to be a serious effort but is still lacking the sensibility that was a trademark of Clark's.
Gene and his band The Firebyrds then embarked on an austere nine-week tour on the North American continent – far from the luxurious travelling Clark had with McGuinn and Hillman some five years earlier.
Later the same year, a new visit to the record studio awaited. This time you might ask why – the selection in some cases feels discouraging.
There are versions of Living Next Door to Alice (New World but of course made famous by Smokie), Needles and Pins (Jackie DeShannon, but The Searchers took it to the charts), Love Is Gonna Come at Last (Badfinger), Baby Blue (Badfinger also), The Closer You Get (Exile, but Alabama made the song a Top 40 hit), Young Love (Ric Cartey with the Jiva-Tones but much more well-known with Tab Hunter and Sonny James) plus another pointless version of I'll Feel a Whole Lot Better. Gene's voice is also impoverished to some extent on a couple of these recordings.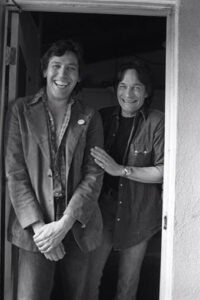 His friend Tom Slocum has said that "Gene just wanted to do a bunch of covers for the hell of it". I have no issue with that, but why did he choose a worn out and stereotyped song like Living Next Door to Alice? What's more, is a middle-aged person supposed to sing about "young" love?
If you want to read more about these recordings, Echoes Newsletters / Tom Sandford will provide more information (scroll down a bit on the page).
In June 1984, The Firebyrds performed in Los Angeles and in attendance with her boyfriend Saul Davis was Carla Olson from The Textones. Tom Slocum suggested that she should join Gene Clark on stage and sing a song with him. After some persuasion, Carla sang I'll Feel a Whole Lot Better with Gene. A couple of months later, Clark sang harmonies on Midnight Mission – the title track to The Textones' debut album.
The evening ended with Saul Davis becoming Gene's new manager, even if they never signed a contract. On the other hand, it meant the death blow to The Firebyrds, much to the disappointment of the other members.
In the spring of 1985, Gene Clark surprised many people close to him by doing a solo tour in England, which seemed to have worked without any major problems.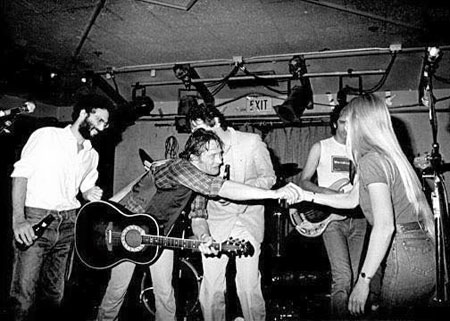 Twenty years had passed since The Byrds became famous. To celebrate the occasion, 20th Anniversary Tribute to The Byrds or A Celebration of The Byrds was launched. It felt like a super group, with Michael Clarke, Rick Roberts, Blondie Chaplin and some members from The Band (mostly Rick Danko but also Richard Manuel and to some extent Garth Hudson).
A little later, the bassist John York, who had been a member of The Byrds 1968–1969, was added. Also York's successor in the group, Skip Battin, jumped in every now and then. Legendary keyboardist and studio musician Nicky Hopkins also toured with the ensemble.
Clark wasn't eager to tour under this concept, but the money was simply too good and he couldn't afford to say no. However, the tour became problematic. Some members, especially Michael Clarke and Rick Danko, were known for their wild behaviour, which didn't calm down during the tour.
Another difficulty was that some organizers eventually realized that "20th Anniversary Tribute to The Byrds" wouldn't sell enough tickets, so they modified the posters to "Salute to The Byrds". Finally, it just said "The Byrds".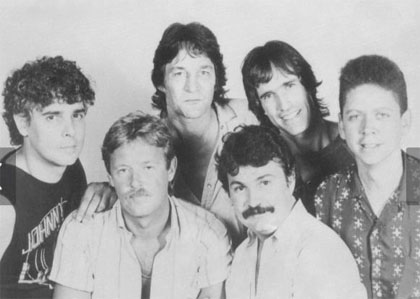 There are a couple of slightly bizarre TV clips, where the hosts introduce "The Byrds". On one of the TV shows, the host even presents Gene and Michael (Clarke) as brothers, much to their amusement.
The group continued to tour on and off for four years, even though the most famous members eventually quit. Finally, only John York remained. He's also described Gene as "several guys", which says a lot about how he could transform into different persons.
There's a long interview from 1985 with Clark in Omaha Rainbow, where he seemed to feel quite optimistic about the future and being excited that younger people had discovered sixties music.
Despite all the troubles Gene Clark had, he turned into a decent performer during the eighties. Besides, many people don't know that he loved to cook. Saul Davis says that Gene's life was joyful in many ways too.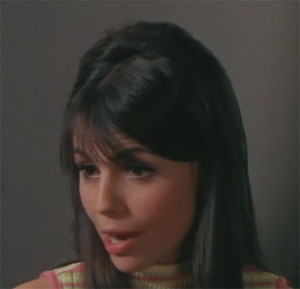 This was also when Gene Clark finally found a permanent home – a small rented house in Sherman Oaks. It would also be his last home.
Speaking of Gene's private life, by the middle of the decade his girlfriend Terri Messina had become so dependent on drugs that a judge imposed nine months in a treatment facility. Terri fought hard and managed to rehabilitate.
While on the road, Gene made some demos of Gypsy Rider, Why Did You Leave Me Today, Lover's Turnaround, Winning Hand, Back in Time (a Textones song), Day for Night and Jokers Are Wild with Carla Olson's group The Textones.
All of them, except Back in Time, would later be released on Clark's and Olson's duet album or as bonus tracks on later CDs (I'll get back to them).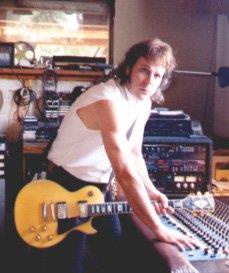 Saul Davis' next step was to successfully connect Gene Clark with musician and producer Pat Robinson. The duo would start a fruitful collaboration and deliver a number of first-rate songs. Pat Robinson, who was a disciplined musician with relatively healthy habits, was exactly what Clark needed. Robinson also believes that Gene was more focused when sober.
A little later, John York joined the duo and they formed the loose constellation CRY (Clark, Robinson, York). Rick Clark and Nicky Hopkins would also be involved. Hopkins eventually had taken on a bigger role, changing their name to CHRY.
It's difficult to track all Gene Clark's recordings between 1983 up to his death in 1991. I write about all unreleased songs in the same order as they appear in Rogan's book, supplemented with information from Tom Sandford (The Clarkophile), and wrap up my series with a review of other songs at the end of this article.
After Firebyrd had reached the stores in March 1984, only five of Gene Clark's songs were officially released, but he recorded more than 30 compositions that will do anytime. There are also a handful that I'd skip, but they nevertheless prove that Gene very rarely meddled with the quality.
Many of the songs recorded with CRY were released in 2001 on the double CD Under the Silvery Moon [Delta Deluxe]. (Silvery Moon was the studio Robinson used when he compiled the material.)
However, this CD was quickly withdrawn, because Kelly and Kai Clark (and their attorney) hadn't approved its release, even though Pat Robinson owned the master tapes, had co-authored the songs and paid for the recordings. Many years later, Kai Clark says that he had no problem with releasing the CD, but Delta Deluxe didn't even bother to contact them before it was out on the market.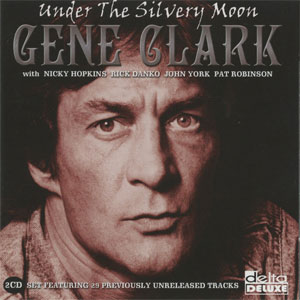 Two years later, Under the Silvery Moon [Delta Deluxe] reappeared, but now as a single CD, meaning that lots of tracks from the original release had been omitted.
Fortunately, the original double CD has been uploaded on YouTube; here and here.
I just want to pay attention to these CDs right now. All compositions listed below are included on Under the Silvery Moon (CD 1 and 2), unless otherwise noted.
Keep in mind that the unreleased songs from the eighties are demos, ranging from simple acoustic recordings, to sterile and bombastic productions. Also remember that Gene's voice deteriorated due to increasing dental problems (toothache and periodontitis), although it didn't become apparent until the late eighties. Some of the tunes below are available in two or more versions.
Despite some objections about the production, you realize nonetheless that the compositions are written by musicians with talent to generate powerful melodies.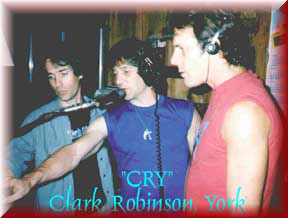 Around 1985–1986 CRY taped Carry On, Mary Sue, Christine, Sleep Will Return, I Need to Fly and Somewhere After Midnight.
Carry On is a pleasant pop song, even though it is on the safe side, and Gene sometimes adopts the role of a lifestyle coach. But surely Carry On could have become a hit if some famous artist had recorded it.
Mary Sue, which was one of the first songs CRY recorded, is a muscular creation, with a V8 engine driving it. If Bruce Springsteen had invited the audience to join in an energetic arena sing-a-long, the song could have become a blockbuster.
Unfortunately, the powerful verses at the start are never repeated. Instead Mary Sue is being tossed between choruses, bridges and solos, while the song is running out of steam. However, I prefer this unreleased version.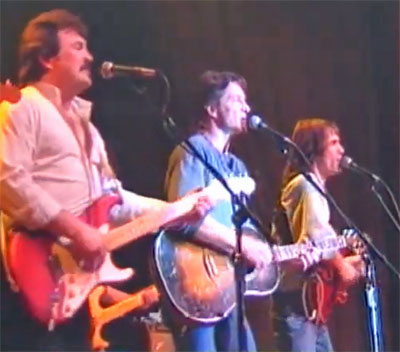 Believe it or not, the power pop inspired Christine (here in a live version with Rick Roberts and John York) is a further striking tune. During the introduction to another live version, Gene says that the song would be included on the next album, but sad to say that was not the case.
Sleep Will Return adds more to Clark's impressive canon of songs, even though the original recording has demo character. We're heading straight for the chorus, which immediately nails the song.
I Need to Fly sounds at first as if Gene had bought the tune at a second hand store. But stay tuned for some 50 seconds and enjoy a songwriter, who delivers an endearing part with accuracy.
In contrast, Somewhere After Midnight indicates that no one is infallible, even if the vigorous chorus saves it by the bell. What's more, Gene's voice adopts a somewhat moaning tone on some songs during the latter half of the eighties, which doesn't improve the situation.
According to the YouTube channel that uploaded the song, Somewhere After Midnight – plus a couple of the songs mentioned – should have been included on an album called After the Storm, but it never happened.
Christine, I Need to Fly and Somewhere After Midnight haven't been officially released yet.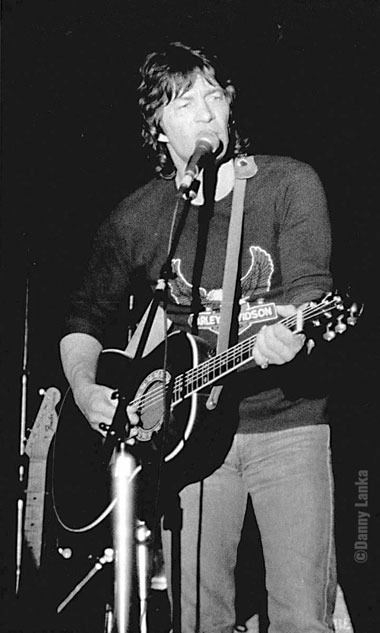 Gene began to enjoy the new songs. He and Robinson even tried to sell With You I Can't Lose to the movie Karate Kid and the song Carry On to Karate Kid II, but none of them were used.
At first, With You I Can't Lose sounds like weeping nonsense, but if you imagine it with an immaculate production, you realize that the composition would've been a perfect fit in the film.
In addition to recording with CRY, Gene Clark and Pat Robinson went their own way and recorded Dangerous Games, The Panther, Immigrant Girl and Washington Square.
Dangerous Games leans too close to middle of the road rock or even poodle rock in the chorus, but the verses possess the classic Gene Clark hallmark.
On The Panther, they deliver a rock song with dominating guitar riffs that, despite being fairly rigid, have the attack that I often miss when Gene's gone rocking. Also notice the bridge that efficiently unfolds the song and gives The Panther sharper claws.
Immigrant Girl, which Gene Clark wrote after seeing a woman in a market close to his home, swings between platitude and ingenuity. But at around 75 seconds, ingenuity takes over. Immigrant Girl has an attractive vintage touch, and there are also some similarities with the mood and chorus on Tom Waits' Jersey Girl.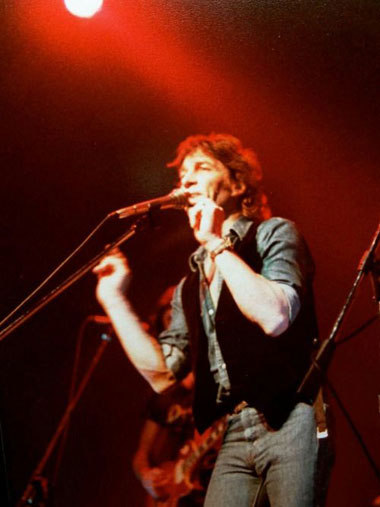 Washington Square is the most riveting of the four songs recorded with Robinson. The notes crawl up and down your spine and you could almost feel the smoke from the culverts, while the lyrics bring us back to the days in New York when Andy Warhol was the talk of the town.
A little later, even more songs were put on tape; Rest of Your Life (a.k.a. You're Gonna Miss That Somebody), Dragon's Eye and My Marie.
"I might as well take the opportunity to write a country song while waiting for the taxi", said our manic composer, and ten minutes later Rest of Your Life was finished. I don't have to mention that the song has its moments nevertheless.
Dragon's Eye, which has a threatening and slightly bombastic introduction, sounds almost like leftover material from No Other, dressed in eighties fashion. But after just over a minute and a half, our invariably good sounding and confident hero enters with his inviting and self-assured voice, subsequently lifting the lid to a much more humane melody.
I've saved the best song for last; My Marie (an ode to Terri Messina). However, the version on Under the Silvery Moon is inferior to this unreleased version. (To make it even more complicated, there's a longer version of this unreleased effort.)
My Marie would be the perfect example to move mountains using music, which is evident from the start of the first verse. The composition is in fact completely untouchable.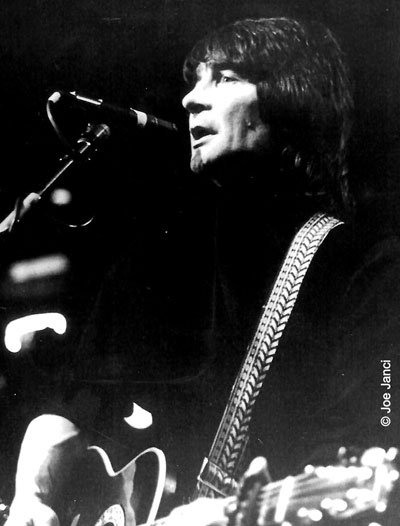 It is nothing less than a musical hole-in-one. The song should have been promoted by a large record company to become a big hit, even without "Gene Clark" on the label.
My Marie is a song to love twenty-four-seven, as an acoustic live version from 1988 is also revealing.
They also taped Trail of Tears – a promising acoustic song according to Johnny Rogan, although it was ultimately abandoned.
On top of that, The Clarkophile mentions the composition Raven in the Dark – found after Robinson's death in 2016. It's nearly five minutes long and incorporates elements from Crazy Ladies and My Marie.
Having many songs in the bag, CRY tried to get a record deal. But if the record companies had been interested, they would've only wanted Gene Clark.
In early 1986, the recordings for the upcoming duet album with Carla Olson began. So now Gene had three different projects going on at the same time: tours with Byrds Tribute, recording of the duet album, and the partnership with CRY.
Clark and Olson contributed with three songs each to the album. Drummer Michael Huey, who previously worked with Glen Frey, Joe Walsh and Juice Newton, among others, produced.
However, as usual, the record companies weren't standing in line to offer fame and fortune. Saul Davis believes that there were two factors preventing Gene Clark from obtaining a record deal with a major company. He had failed repeatedly over twenty years, and he had not been a well-known name for a long time. Therefore, the audience could not identify with him.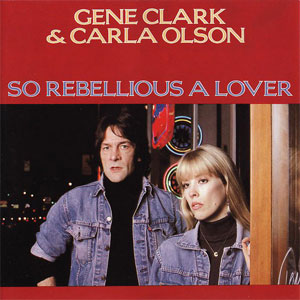 Finally, Saul Davis negotiated a record deal with the English label Demon, and in April 1987, So Rebellious a Lover was released. Rhino issued the album in the US with a different cover, but the American label simply let the record die.
Gene had contributed with three songs, but Del Gato, which he co-wrote with Rick Clark, was ten years old by then. The composition has been celebrated more than once, despite the seemingly static melody.
This time Gene digs in the soil – or rather, digs into the history of California – but there's also a strong scent of root rock. His down-to-earth voice gives wings to the scenery in a successful way.
The lugubrious Gypsy Rider hasn't got any customary Cm, Fm# or Gm chords, but Cm², Fm#² and Gm² chords instead. The song goes under the skin and causes you to tremble with pleasure and sorrow, when Gene's voice, lyrics and music creates a vacuum-like condition that causes the outside world to stop. Gypsy Rider attacks the listener's emotional epicenter and draws black edges around the speakers at the same time.
There's also a TV appearance, where Gene looks more fresh than he does on the album cover.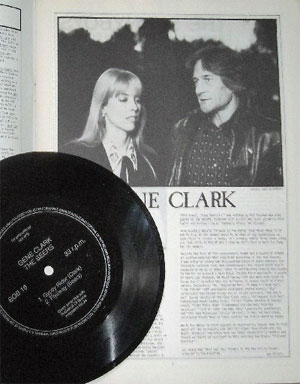 The following year, the English fanzine Bucketfull of Brains released a faster and maybe even better version if possible, with one of my heroes, Phil Seymour, on drums.
Why Did You Leave Me Today has an effortless charm, but also has signs of every day routine in the verses. But all is forgiven when Gene weeps inconsolably in the chorus, after having been abandoned once again.
The fourth song featuring Gene Clark's minor trademark is the traditional Fair and Tender Ladies, but it feels more like Gene's baby than something belonging to the public domain. In fact, he even registered the song.
From the opening acoustic guitar, which takes off to Melancholyville – and particularly with the help of Carla Olson's exquisite voice – this cover surpasses all other versions of the traditional Fair and Tender Ladies. Despite Gene's voice having taken a beating after twenty years of abuse, the soft and melancholy voice feels more human and intimate than ever.
There was another problem with So Rebellious a Lover, according to engineer Rick Novak:
"Gene always was inclined to sing songs slower and slower, wringing every last drop of emotion out of the lyrics. While working out the arrangement Gene sang a version of 'Fair and Tender Ladies' that just about made you cry, but it was 15 minutes long! The producer Mike Huey was more inclined to faster pop tempos, and I tried to split the difference. Between us all, we wound up with something pretty great though."
As soon as the tempo increased – as on the rather non-essential cover of John Fogerty's Almost Saturday Night – he probably became frustrated. Maybe that also applies to Carla Olson's solid composition The Drifter. (I've omitted the other two tracks written by Carla, since Gene doesn't sing solo on them.)
Carla has similar memories:
"Regarding the tempos of Gene Clark's songs, I would say that he always loved to play them slower live because it created a bit more drama, and he could connect with the audience better that way. He was into longer intro and outro arrangements live too. In the studio I think that Gene knew the value of a tempo that suited the instrumentation, full band, versus solo performance. Possibly The Byrds' songs he wanted to perform those slower to set them apart from the band versions, such as 'Set You Free This Time' and 'She Don't Care About Time'."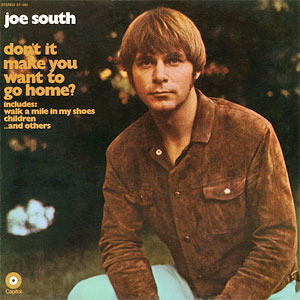 Some other cover songs yielded mixed results. Gene's efforts on The Flying Burrito Brothers' I'm Your Toy (Hot Burrito No. 1) surpass in my opinion Gram Parsons', but he puts too much effort on Joe South's Don't It Make You Want to Go Home. With a little help from his confident southern accent and an impeccable production, South manages to convey affection and pride to his home region in a better way than Clark and Olson.
The version of the worn out Deportee (Plane Wreck at los Gatos) also feels superfluous, without consideration that Gene, as usual, had lots of his own songs in the bag.
The first CD version [Demon, 1987] of So Rebellious a Lover includes an extra track, the tear-stained country song Lover's Turnaround, written by Clark and Tommy Kaye.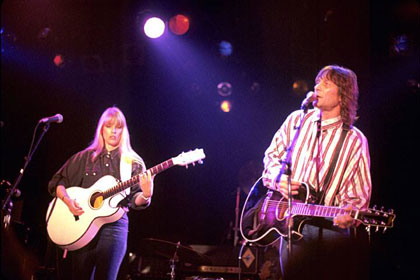 As a matter of fact, Gene Clark's former manager Eddie Tickner tried to get Nashville to take Clark under their wings, but they were tired of laid-back West Coast musicians, desperately attempting to save their failed careers by switching genres. You feel sorry for the narrow-minded executives, because Lover's Turnaround is good proof that Gene Clark could have had a bright future as a songwriter for country artists.
There are two more CD versions of So Rebellious a Lover with unique extra tracks.
The release on the Australian label Razor & Tie [1992] contains three bonus tracks, taped at Gene's home in Sherman Oaks. That is: spontaneous but rather sloppy versions of Mary Sue and Del Gato plus Carla Olson's Number One Is to Survive.
However, the most interesting is the release on Fuel 2000 / Varèse Sarabande [2003], which contains six extra tracks.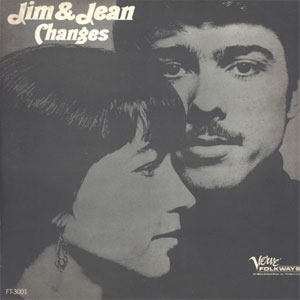 The bonus section sets off with a pop influenced version of one of Phil Ochs' best songs, Changes. (Gene's and Carla's 1989 recording had been released earlier on the Various compilation True Voices in 1991.) According to Olson, they adopted the arrangement from the American duo Jim & Jean. Jean (Ray) is also supposed to have been a source of inspiration for Neil Young's Cinnamon Girl.
Day for Night is another enjoyable country tune, which Gene seems to have written with one hand behind his back. But it sounds better than most songs of that genre anyway, because he always delivers a powerful melody. (The song was first released on The Textones' 1989 album Through the Canyon.)
The foundation to Jokers Are Wild (written by Pat Robinson and Dick Holler) is a spectacular pop song in every sense, while the elevating and stunning chorus is nicely packaged with harmonies. Thanks to its intimate atmosphere and fine harmonies, Jokers Are Wild is far better than the usual pop stuff. It's a shame that it was omitted from So Rebellious a Lover in favour of Almost Saturday Night and Deportee. (The song made its debut in 1990 on The Textones' album Back in Time.)
There's also another effort, sounding like a demo, which might even be better. It was included on the withdrawn version of Under the Silvery Moon.
On Winning Hand, Gene demonstrates that he once again is able to create frolic country music with a long-lasting effect, rather than superficial tarnishing. Anyone who is unsure is asked to jump to about 50 seconds into the song.
Lover's Turnaround (which also appears on this issue), Day for Night and Winning Hand, aren't Clark's best attempts to do country, but selling his songs in Nashville should nonetheless have been as easy pie.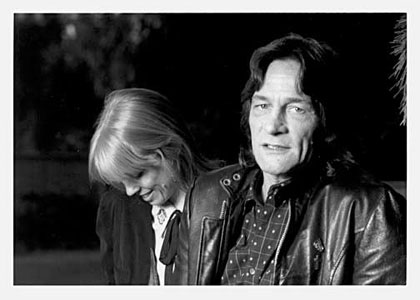 I'll leave out the closing track, Broken Hearts and Broken Dreams, since Gene hasn't written the song, and is only occasionally heard in the chorus.
In as late as 2018, another CD version [Sunset Blvd] appeared with the same content as the release on Varèse Sarabande.
Let's pause for a while. I've mentioned more than a dozen songs, recorded between 1984 and 1987. I'll mention another twenty songs from 1983 to 1991 in this concluding section – which had gilded every album – but they weren't released until after Clark's death. Instead, Gene had only contributed with two new songs on the vinyl LP with Olson, and it would be the last studio album in his lifetime.
Although So Rebellious a Lover received good reviews, the record buyers did not stand in line this time either. It's hard to pinpoint why, but some claim the album arrived a few years too early. This was before the big country boom, led by Garth Brooks. Other artists from the Americana (or American roots music) genre, wouldn't make an impression on the sales charts until the nineties.
Another obstacle was that the duo, apart from Clark's bad reputation, fell between two chairs; too little pop or rock for the pop and rock audience and too little country for the country audience. Yes, and of course marketing would have been easier with support from a big record company.
Furthermore, the duo never followed up the album with an actual tour. Instead, they only did occasional gigs in the Los Angeles area.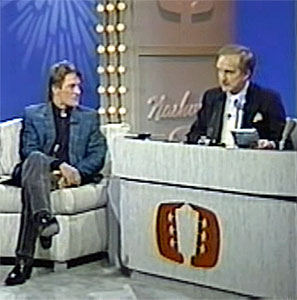 When Clark was allowed to appear on television, he could be subjected to the most pitiful hosts; for example, the interview on Nashville Now in April 1988. The host opens by asking Gene about The New Christy Minstrels – a group he left almost a quarter of a century earlier after being a member for just some six months!
As mentioned before, Gene Clark's way of living during most part of the eighties was far from as destructive as it had been earlier. But during the recordings of the duet album he'd suffered from terrible stomach pain. Eventually the situation became so acute that Terri's father more or less saved him, because if he had gone to the hospital only one or two days later, things could have gone really bad.
Most of the stomach was surgically removed. Unsurprisingly, the doctors advised Clark not to use alcohol or cigarettes. Sure, Gene avoided alcohol, although he definitely didn't become a fully-fledged teetotaler. As a substitute he drank plenty of coffee – hardly the best fluids for a body in that state.
Gene Clark continued to work with CRY for a few years, but by the end of the eighties the momentum began to wane. Even worse, the other original members of The Byrds had begun to react, because the Byrds Tribute shows had too often been presented as "The Byrds".
The situation worsened when Clark wanted to trademark the name "Byrds". Gene regretted this move rather quickly, however, and he'd try to make peace with Roger McGuinn, David Crosby and Chris Hillman during the rest of his life.
It might not have been so harmful as long as Gene was a member, since he'd been one of the songwriters after all. But when another "The Byrds" performed, with Michael Clarke as the only original member, McGuinn, Crosby and Hillman got mad and sued him. Funny enough, Clarke won in court and got the right to use the name.
Unfortunately, Gene Clark also suffered from the antagonism of the three other leading members.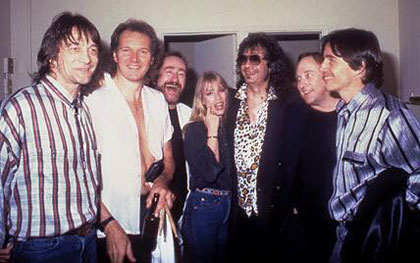 It was also a statement from Roger McGuinn, David Crosby and Chris Hillman that they no longer needed him. Gene wasn't invited on stage when the trio made some appearances in 1988–1989, to underline that they were closer to the original Byrds than Michael Clarke would ever be.
When a new decade dawned, Gene Clark started to collaborate with the experienced engineer and producer John Arrias. Clark, who was disappointed that the partnership with Pat Robinson had not led to anything, considered the recordings with CRY well past their expiration date. Or as Tom Slocum says: "Gene wouldn't have released this stuff if it had been done by The Beatles."
Gene Clark's producer during the seventies, Tommy Kaye, was also considered, but he was in such a miserable condition that it was impossible to work with him. Or rather, Terri and Gene were afraid to fall back into drug habits if they continued to cooperate with Kaye. They demanded that he stop using drugs, but to no avail. (Tommy Kaye died in 1994 after taking an overdose of painkillers.)
It was a shame that this wasn't accomplished, because even though the songs were above par, Arrias' superficial production lacked the depth and character that Kaye could have provided. Arrias simply didn't have the heart – he was too technical.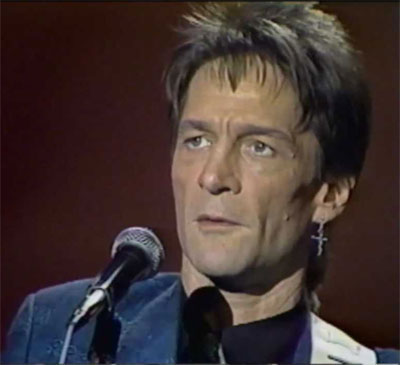 They taped I Don't Want to See You Anymore (written by Marty Kupersmith – alias Marty Sanders from Jay & The Americans), On The Run (with a Loaded Gun), Look Who's Missing Who and new versions of Mary Sue and Shades of Blue.
I Don't Want to See You Anymore conquers the listener from the start, but the song loses some of its impact in the chorus. The last minutes, where it sounds as if Clark harmonizes with Clark, makes it a song of genuine passion and ardor nevertheless.
With On The Run (with a Loaded Gun) (the link takes you to a live version) Gene has been to the store to buy their entire stock of minor chords. Once again, he's inviting us to share his desperation. It's simply another wonderful piece of music that should have been released.
Pat Robinson has commented below the YouTube video, which in retrospect feels a bit spooky because Pat is no longer alive: "This is one of the better CRY songs that Geno and I wrote in 1987 … it sounded great with the band live .. Nicky Hopkins loved it … he called it a 'Bonnie and Clyde love song …'"
If Gene considered that the recordings with CRY sounded dated, I wonder what the people involved think some thirty years later about the abominable soundscape on Look Who's Missing Who. Luckily, the muscular bridge saves the song from being a complete failure.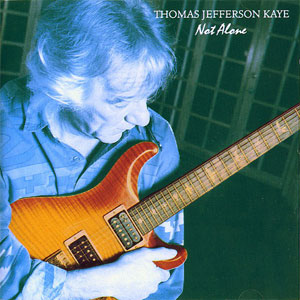 I don't understand what John Arrias tried to achieve when they recorded another version of Tommy Kaye's Shades of Blue, but antiseptic productions were a sign of the times.
These recordings reveal that it would have been worthwhile to use Tommy Kaye, because Arrias lacked the emotional qualities necessary to provide a production that Gene Clark's songs deserve.
John Arrias still tried to sell the tapes. A couple of record companies showed interest, but this time they weren't suspicious concerning Clark's erratic behavior. Instead they simply felt that the music wasn't good enough.
More recordings were scheduled, but then John Arrias and Terri Messina started arguing about how to split the funding.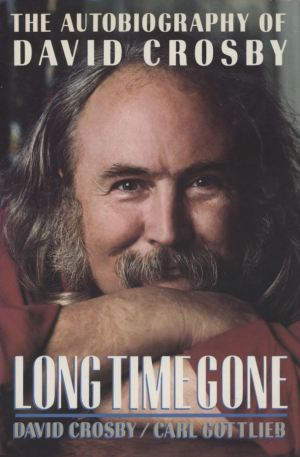 Despite having difficulty in getting a record contract and the problems with the three former members of The Byrds, Gene succeeded relatively well in the late eighties. Inspired by David Crosby's successful book Long Time Gone, he even planned to write an autobiography. Clark also terminated the management deal with Saul Davis and Bug Music to become his own boss.
In January 1989, Roger McGuinn, David Crosby and Chris Hillman toured to make sure they were most entitled to The Byrds. During one of the concerts, Tom Petty heard the trio perform one of Gene's classics, I'll Feel a Whole Lot Better.
Three months later, Petty released Full Moon Fever, which would become his most successful album and probably had sold four to five million copies before Gene Clark died. One of the tracks was I'll Feel a Whole Lot Better.
The bad news was that when the royalty money started to roll in, Mr. Hyde slowly but surely reappeared.
Saul Davis suggests that there were three different Genes: "down-and-out Gene" (hard on his luck), "regular Gene" (the humble guy) and finally "money-flowing Gene" (which meant trouble). Carla Olson also says that Clark could not handle success (and that he probably felt better when he was short of money), which would prove devastating in the last two years of his life.
Instead of saving money for the next downturn – after all, Clark would turn 45 – he bought a Cadillac. And when a has-been, who's been addicted to alcohol and drugs suddenly gets a lot of money, it's hard to avoid premium stuff.
Despite another downfall, it's fascinating to watch Gene on Bill Maher's The Midnight Hour (Facebook link) in August 1990. No one could believe that this handsome, well-articulated and humorous man's life was in turmoil at that time.
During the fall of 1990 Gene taped Communications, which is one of the most legendary of his unreleased songs. The full length of eleven minutes, Communications is according to Johnny Rogan, an "extraordinary composition" and "the ultimate Gene Clark 'cosmic consciousness' composition, a trail that had been left cold since the glory days of No Other". Regrettably, this is another composition that hasn't even appeared online.
It wasn't just alcohol, drugs and dental problems that pestered Gene Clark's last year. He now began to suspect that something was wrong with his throat.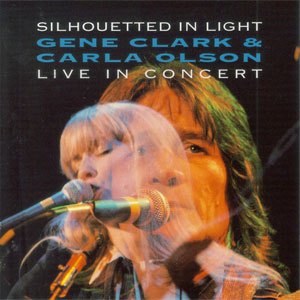 Tom Slocum persuaded Clark to go to the doctor. Once there, he's supposed to have been diagnosed with throat cancer. However, there are different opinions about how accurate the diagnosis was. Maybe it was just a lump, or in the worst case: a polyp on the vocal cords. It's also difficult to know how much the diagnosis affected Gene. Some claim that it was the death blow; others say he was feeling pretty good and looking forward to the next step in his career.
There were plans to release a sequel with the constellation Clark & Olson, but the only album that surfaced during this era was a live recording from a club in Santa Monica from 1990, released as Silhouetted in Light [Demon] two years later.
The live album contains a couple of covers, which were only available on this CD.
On Clark's version of John Prine's Speed of the Sound of Loneliness, it seems as Gene's repeating the same chord changes over and over, but as usual, his low-key voice defeats all possible tedious backgrounds.
We also get a version of the traditional Will the Circle Be Unbroken, where legendary Steve Young teams up with Gene and Carla. Their version is pretty mushy, though.
There's also a new tune written by Carla Olson, Photograph, where Gene is mostly in the background.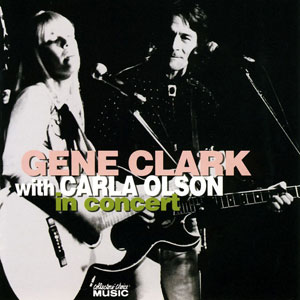 The Japanese edition [MSI (2), 1992] contains the bonus song Here Without You.
Another live album featuring the duo, Gene Clark with Carla Olson in Concert [Collectors' Choice] was released in 2008. There are no songs here that haven't appeared on other records. (CD #2 has the same content as Silhouetted in Light, except for the addition of Here Without You.)
In the fall of 1990, the interest in The Byrds, and in CD retrospectives in general, had become so huge that the Byrds box The Byrds (Box Set) [Columbia / Legacy] was released in October. As consultant, Roger McGuinn's selection resulted in Gene's contribution to be less than expected, including quite some songs from the years when McGuinn was the only remaining original member. For example, Gene Clark classics like I Knew I'd Want You and Set You Free This Time aren't included.
The next box, There Is a Season [Columbia / Legacy, 2006], gives a better picture of the group, but it received criticism for the lack of unique material. However, there was a bonus DVD, with ten clips from various TV shows.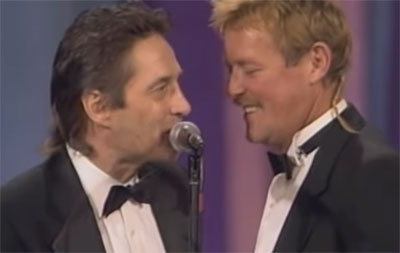 On January 16, 1991, The Byrds were inducted into the Rock and Roll Hall of Fame. It was the first time in almost twenty years that all original members spent time in the same room.
Clark had gotten his act together, and even better, the quintet seemed to have put old controversies behind them (compared to when John Fogerty refused to perform with the others in 'Creedence Clearwater Revival').
They performed Mr. Tambourine Man, Turn! Turn! Turn! and I'll Feel a Whole Lot Better, but only Roger McGuinn and Chris Hillman played instruments.
Things went smoothly except that Michael Clarke became more drunk the longer the evening went. David Crosby, who had recovered after being in jail a few years earlier, offered his help, but Clarke wasn't interested. Three years later, Michael died from alcohol related complications.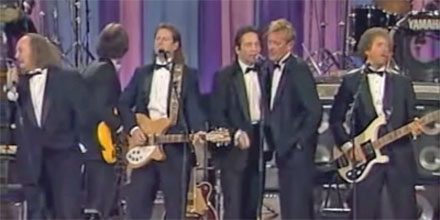 The performance was a worthy ending, but at the same time a gloomy one, as there was never a reunion. When I see the joy of Gene Clark and David Crosby, when The Byrds sing Turn! Turn! Turn! and noticing how relatively fresh Gene looks, it is tragic to know that this would be the last time the quintet was on stage together.
About the same time, Gene Clark recorded a new version of Silver Raven (which was meant for a movie) and More Than That Now. It's Pat Robinson who sings in the beginning, but our hero knocks on the door at around eighty seconds. Despite this, the song never grows on you.
That problem is absent on one of Gene's last recordings, Pledge to You. This is another occasion – and they're getting numerous by now – where appropriate adjectives are lacking for the description of his songs. Clark's initial prayer turns into a storm of weeping poetry 48 seconds into Pledge to You with the words "For if the world we know should end without warning. I want one thing to be true".
Even through the tears, Gene somehow never falls into the sentimental trap.
But Gene Clark wouldn't be Gene without his wide spectrum. He returns to childhood in Kansas in the humorous "country blues" Mississippi Detention Camp.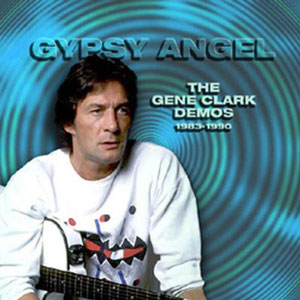 Both songs are included on Gypsy Angel – the Gene Clark Demos (1983–1990) [Evangeline, 2001] – compiled by Saul Davis and also being the first album containing lots of unreleased stuff.
Another three songs were recorded during Gene Clark's last months; Battle of the Sexes (where Gene sounds like an Elvis Sun lamentation), Adios Terri (an improvised blues, dedicated to Terri Messina) and Big Bad Mama (which has a feral quality, where his throat cancer makes it even more spooky). It's Johnny Rogan who has once again described these recordings, because so far they have not even appeared on bootleg releases.
Clark also wrote Mile-Away Murphey, which is about a bank robber from the forties.
There was an idea that Gene would do a country version of The Beatles' From Me to You with Carla Olson, but she felt it sounded too much country and turned down the offer. A recording was made in March without her participation nonetheless.
Although Gene Clark had looked reasonably well at the Rock and Rock Hall of Fame induction, his condition had deteriorated radically when Rick Clark visited him a few months later. Kelly Clark was also shocked when he visited his father. No matter how terrible Gene had felt before, he used to keep things organized and tidy, but now his home looked like a mess.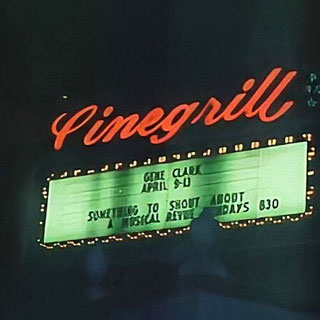 In April, Gene Clark did some gigs at the Cinegrill in Hollywood, which would turn out to be his last performances. It was Clark's latest manager, Shannon O'Neill, who had arranged them. O'Neill had also tried to get a record deal, but as usual no label wanted to touch Gene with a stick. He was simply regarded as a hindrance.
An unfocused Gene Clark appeared on stage. It did not get any easier, as he had recently been involved in a car accident.
During the last weeks of his life, Clark met Karen Johnson, who was vice president of artist relations at the small record company Private Music. Terri Messina viewed Johnson as an unwelcome interloper, but Karen got Gene sober and arranged for her ex-husband, the attorney Scott Johnson who was also a music industry specialist, to take care of his business.
Gene Clark started recording new material in his house, telling Carla Olson that he was fine and had not drunk in a couple of weeks. So Karen Johnson obviously had a positive impact.
Unfortunately, Gene started drinking again, partly because he was distraught over his last-minute decision not to attend his parents' fiftieth wedding anniversary.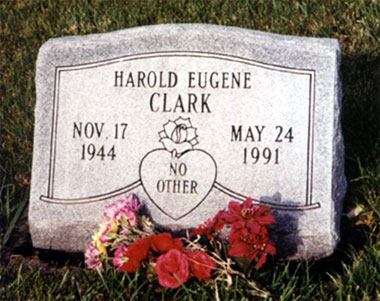 On May 24, Gene Clark was found dead in his home by musician Jon Faurot, who had worked with him on and off during the past ten years. Of course, speculations started about what had happened, but the coroner ruled the cause of death as heart failure. Gene's body simply gave up after being abused for over twenty years.
After Gene Clark's death, it turned out that his affairs were in a mess. Kelly and Kai Clark wanted Scott Johnson as their attorney, but it would take eight years to sort things out. Johnson and Gene's sons then formed the company Gene Clark Music.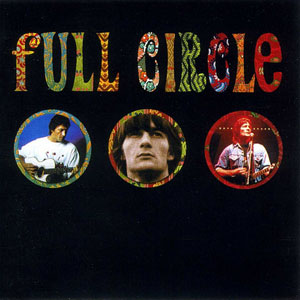 There have been a number of posthumous reissues in various forms, as well as tribute albums such as Full Circle: A Tribute to Gene Clark [NotLame, 2000], the somewhat odd release You Can't Hide Your Love Forever: A Tribute to Gene Clark [2002] and The World Turns All Around Him: A Tribute to Gene Clark [Groover, 2006].
I've mentioned all the reissues of value, but I want to end this article with Gene at his best. That is, a list of previously unmentioned songs from the collections Under the Silvery Moon and Gypsy Angel – the Gene Clark Demos (1983–1990), plus material only available online.
I should point out that although You Just Love Cocaine is featured on Under the Silvery Moon, John York composed and sings it.
On Nothing But an Angel, we're entering a nostalgic and rewarding journey to the border zone between doo wop and classic pop ballads – reminding of the aforementioned Immigrant Girl.
Dancing On the Moon has an intro as if a reunited The Byrds are having a field day, but then the musicians get lost in nowhere land.
Liona has some inspiration from the fifties, but at the same time there's a risk of falling into the middle of the road trap. Liona could have been a really good song in a finished version; a hit no matter who had recorded it.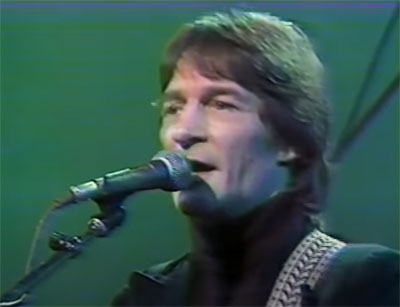 There's a smell of eighties demo on The Hurting Game, but the two contrasting voices – either warm or freezing cold – creates an electric atmosphere. The fascination increases when Gene strikes yet another chorus that takes the shortcut to all hearts.
That Part of You suffers from poor audio and feels somewhat colourless, even if Gene shines every now and then. With the usual emphasis, I find that an imposing production à la No Other could have brought out certain qualities from That Part of You.
Can't Say No is a rock song with authority – like a tougher but inferior version of the classic (What's So Funny 'bout) Peace, Love and Understanding by Brinsley Schwarz – and could have done wonders in a large arena. It's not Gene but Pat Robinson who sings the verses, though.
Under the Silvery Moon also contains some cover songs.
First up is Don't You Know, written by Bobby Worth, where Gene acts as a crooner with a less remarkable result.
Even worse are the two versions of Arthur Alexander's You Better Move On. The first is marinated in an appalling eighties mix and the second version is also beyond saving.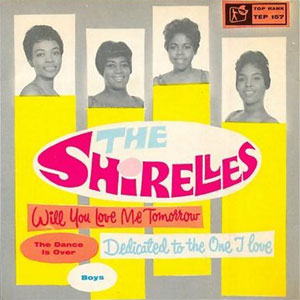 On the plus side, there's a very special version of The Shirelles' Will You Love Me Tomorrow. Of course, I don't claim that Gene's version is superior, but he really made an effort to try out something different.
The albums also offer demo versions of five songs from So Rebellious a Lover; Fair and Tender Ladies, Deportee, Almost Saturday Night, Gypsy Rider and Del Gato. Actually, I prefer a couple of these versions, especially the spontaneous take of Almost Saturday Night.
I've already mentioned two songs, Pledge to You and Mississippi Detention Camp, from Gypsy Angel – the Gene Clark Demos (1983–1990), where the first eight tracks were recorded during the final years of Gene's life, while the remaining four tracks were demoed around 1983–1984. There are of course more goodies on the disc.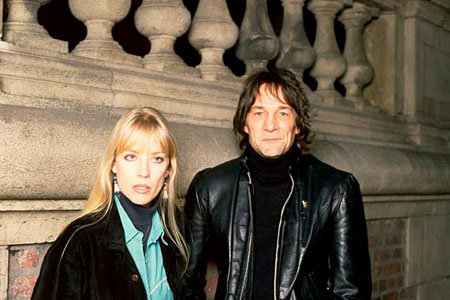 Kathleen certainly doesn't have as perfectly pronounced minor chords as when Gene is at his best, but the song is definitely worth more than one try when his hurt and sullen voice causes the world to pause for a while.
The eight-minute-long epic Rock of Ages makes several other storytellers sound trivial in comparison, even if there is only an acoustic guitar and Gene's voice is marked by dental problems. Like some other songs from the album, the sound on the guitar is so brittle that it only seems to be a matter of time before the strings start to break.
Carla Olson has an interesting story to tell about the song:
"'Rock of Ages' was started by Gene in his home studio on a cassette recorder. I loved the idea of 'Rock of Ages' (which seemed autobiographical), and he said I should see what I could do to finish it. I ended up writing the lyrics to the second verse (which is about The Byrds and their success), and I asked Gene if my friend Michael Nold could tighten up the song musically, and consolidate the lyrics in the chorus. I was making a solo album in January 1994 and recorded 'Rock of Ages', which appears on my album Reap the Whirlwind."
Grief, pain and suffering couldn't possibly be conveyed in more beautiful ways than in Dark of My Moon. Another outstanding song, coming from his magic pen.
Gene is without comparison: "Midnight hour and the eyes of passion go flashin' out of those ivory towers" and "When you're gone you sell your time to anyone who can afford. To foot the bill for the way you carry on."
Amanda Brown – of the Australian group The Go-Betweens – made a cultural achievement by picking Dark of My Moon to the soundtrack of the movie Look Both Ways.
There's also a beautiful cover version by Carrie Ashley Hill.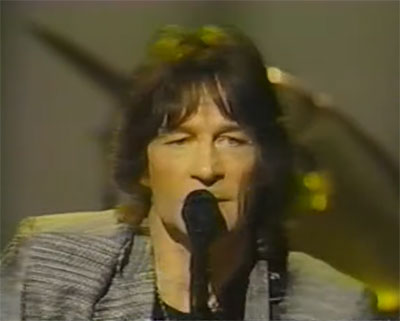 We also find an even longer studio version of Your Fire Burning than the live version on Silhouetted in Light.
When I listen to another heart shredding song by Gene, I tend to wonder if it's possible to vary the theme in so many different ways – is there a chord that no other musician has found? Your Fire Burning is one of those songs.
What we get is simply 468 very emotional seconds without any real instrumental breaks, framed by intimacy and suffering to the fullest degree. If there is one song that sums up the greatness of Gene Clark, Your Fire Burning would be the top candidate.
A couple of the comments below the video summarize what I've been trying to express during six parts:
"The master of melancholy they call him, but he was so much more than that – melodies that go straight to the heart and a voice with a timbre that carried so much emotion. Gone way, way too early but his fire keeps on burnin'" and "To me being known as 'master of melancholy' is about the highest compliment you could pay a musician. Heartache we all suffer it but Gene was one of the very few who could truly sing it."
Imagine how wonderful Your Fire Burning could have sounded if it had been officially released with a proper production and with Gene in better shape. On the other hand, the wretched voice and spartan recording contains concentrated emotional qualities that a proper recording may have diluted.
Although it's a nonsense song, Freedom Walk illustrates Gene's successful formula to some degree, but it's still the least fascinating track on Gypsy Angel – the Gene Clark Demos (1983–1990).
Love Wins Again – this time an unreleased version, which does the song more justice than the demo on Gypsy Angel – the Gene Clark Demos (1983–1990) – that to some extent reminds us of Bob Dylan's introduction in A Hard Rain's A-Gonna Fall, at least if you listen to Bryan Ferry's version. But then it evolves into an extended but captivating declamation, and you just have to feel sorry that another epic Gene Clark composition was wasted.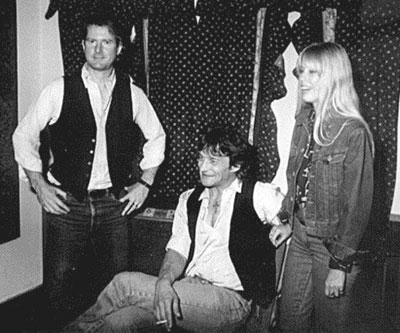 Back in My Life Again is almost too painful to listen to, but it's obviously not because the song is reprehensible. Gene sounds almost like an old man, who's decided to sing one last time before falling asleep forever. In a way it's hard to listen to another song, characterized by a blare of misery.
Gypsy Angel – the Gene Clark Demos (1983–1990) also includes a version of Tom Paxton's The Last Thing On My Mind, in which Gene's increasingly lisping voice unfortunately becomes unbearable to listen to, as well as acoustic versions of Day for Night and Gypsy Rider.
A review of Gypsy Angel – the Gene Clark Demos (1983–1990) at AllMusic confirms that his voice unfortunately had deteriorated.
Concerning some of the songs mentioned above, in an article in the The Cosmic American Music News magazine, Gene Clark spoke about the plans to record a follow-up to So Rebellious a Lover with Carla Olson. The album would have included Your Fire Burning, Love Wins Again, Pledge to You, Rock of Ages, Kathleen and Dark of My Moon. With the right producer (and dental implants), that record would have made the duo's debut album seem to be half a measure in comparison …
A dilemma with this article is that the unreleased recordings never seem to end. That is why another round of reviews is warranted. Most likely the songs below were recorded between 1984 and 1991. They circulate on various bootlegs, but almost all of them have also been uploaded to YouTube; albeit excerpts only in a few cases.
The following two songs, plus the aforementioned Love Wins Again, have been called the "Bug Demos" and were recorded in 1984.
In Straight from the Heart we're joining another funeral procession with Gene's voice representing the mournful, while tears pour down the cheeks. Straight from the Heart is simply one of his best unreleased songs – and once again I bemoan that our hero didn't sharpen up, or at least have had a manager who could have sold the song to a famous artist.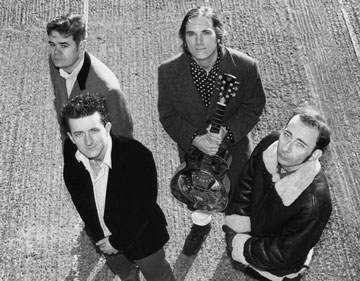 Straight from the Heart was covered by Western Electric (including Sid Griffin from The Long Ryders), although their version is very different.
On You and I Gene sounds as fragile as ever. The melody tiptoes cautiously in an enticing way, although some parts are a bit stereotyped. In spite of that, You and I is one of Gene's many songs with close encounters of the first kind with the listener.
In addition, another song from the Bug Demos has appeared – a version of Herb Pedersen's Easy Ride (the link takes you to Pedersen's original version).
After the Storm, recorded in 1987, sounds like a perfect ending track on any album. Or as a testimony to a period that has ceased to exist.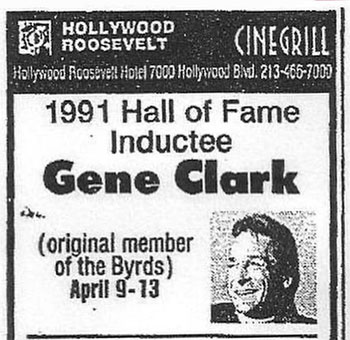 From one of Gene Clark's performances at the Cinegrill, we surprisingly get Life and Times. A reggae or ska inspired song, which despite its annoying monotony, wins in the long run. When Gene opens his mouth, almost two minutes into the song, Life and Times mutates into a strong-minded soul song.
We Came for Love (Mary Ann) suffers from poor sound, which makes it difficult to make a fair judgement. But Gene manages, as usual, to bring up some softness a bit into the song. Thus, We Came for Love (Mary Ann) with decent audio, would've been a satisfactory song.
The Old Mountain God is fascinating handiwork, where Gene doesn't start singing until the end but whispers instead. I can't help feeling a bit spellbound that he's able to create something enduring with such small means. Once again, imagine The Old Mountain God with a full-scale production and more vocals.
There's more to come, but this time we're dealing with "supplementary studies". (Read more on Byrds Flyght.)
The songs below are written by Gene Clark and Pat Robinson or by Clark, Robertson and John York, according to official sources, but Pat Robinson sings on them. They are recorded after Clark's death.
Concerning composer credits, things are even more complicated. Johnny Rogan writes that when Gene Clark started collaborating with Pat Robinson, the latter had already written some songs. It was agreed that Clark would get a share and receive five percent of any revenue from Robinson's earlier songs. John York should also have gotten more credit.
Most of these songs are quite easily forgotten, but there are a couple of exceptions.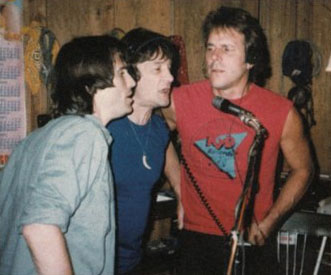 Where Does the Love Go is a cheerful and likeable song. An amalgam of pop music and Americana, which should have been a radio hit. There's also another recording, using an ill-fated karaoke production.
Once in a Lifetime, released under the name 'CRY', also deserved a better fate.
After Gene's death, there were plans for Carla Olson to replace him in CRY, but they were shelved. The group, or rather the duo Robinson & York, released the album After the Storm [Coyote, 2001] on CD-R, which contained many of the trio's previous compositions.
In 1998, a semi-foam 3CD box appeared in Japan, Memories Hanging Round, which also contains the following Clark related songs, performed by Pat Robinson. This time I'm content just to mention them, as they are recorded after Gene's death and none rank above average.
Boyfriend, Girlfriend, Fair Game, Love de Luxe, Love's a Loaded Word, Quicksand and Slip Away (Gene Clark is listed as a composer on Slip Away in Rogan's book, but later in the book he writes that Clark isn't involved).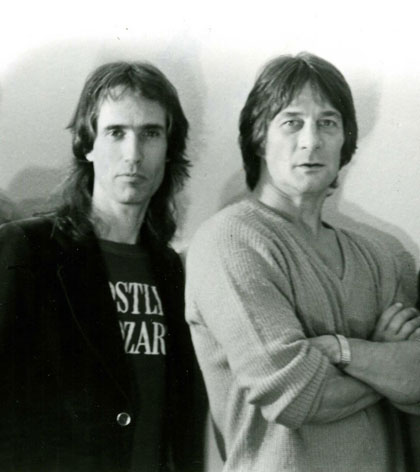 Gene Clark is also co-writer on the following songs: Falling for You, Hang Tough, Looking for Reasons, Love Holds On, Show No Mercy, Surrender, The Only Chance You Take, What Happens Then and When You Love Someone (Gene Clark isn't listed as a composer on When You Love Someone in Rogan's book, but later in the book he writes that Clark actually is involved). A Rose Is a Rose is also listed as a Clark song, but John York says that it's written by himself and Pat Robinson.
Of course, there are a number of cover songs circulating online, especially from various live performances during the seventies and eighties, but they hardly stand up to the originals. An exception is Gene's "power pop version" of Aaron Neville's r&b classic Tell It Like It Is, which is available in both acoustic and electric bootleg versions. The electric version is also available on the odd compilation Mr. Tambourine Man (which, despite the title and the photo on the cover, has nothing to do with The Byrds).
Epilogue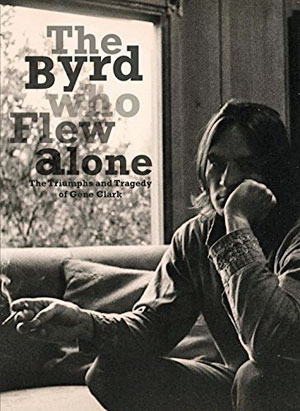 Although there's been a resurgence for Gene in recent years, including some issues and the documentary The Byrd Who Flew Alone: The Triumphs and Tragedy of Gene Clark, he's still a rather obscure artist, proved by the fact that the latest collections don't attract hundreds of thousands of listeners on YouTube.
Some of the posthumous releases could also have been handled better, especially Under the Silvery Moon. There are also a lot of songs mentioned in this article that still haven't seen the light of day. On the other hand, compiling is expensive and intricate, and there are probably not even tens of thousands interested.
It feels sad that many people who were close to Gene Clark during different periods – Jim Dickson, Doug Dillard, Carlie McCummings, Jesse Ed Davis, Kelly Clark, Tommy Kaye, Terri Messina and Pat Robinson – are also no longer alive.
Then it's much nicer to see that Gene's youngest son Kai decided to become a musician. And that a couple of Gene's comrades are still doing the same thing.
Not to mention that Gene Clark was inducted into the Missouri Hall of Fame in November 2018, when four of his siblings paid tribute to him.
Both Kai Clark [Kai Clark Music] (covering his father's songs) and Rick Clark [Cole-Has Records] (containing three songs with connections to his brother) also released albums in 2020.
Thanks to Kai Clark, Indigo Mariana (Echoes Newsletters), Tom Sandford (The Clarkophile), Rita X Wolf (administrator of the Facebook group "No Other"), Danny Lanka, Joe Janci, Sid Griffin, Tom Slocum, John York and Carla Olson for their contribution to this article.