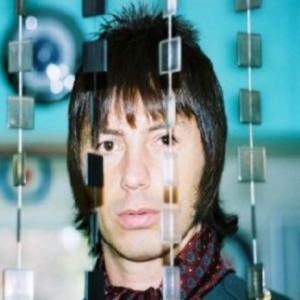 Having enough star potential for his ego not only to be ascending but sky rocketing, to use the good old cliché, Darron J Connett is what you might consider for "the next big thing" role model, no matter whether you like him or not.
Complete with the full on mod-ish dandy outlook, and a palette of influences ranging from the very birth of Britpop, sometime in the mid-to-end'60s, to it's resurrection during the mid'90s, he's most likely to appeal to both retro mod-ernists, as well as to an average trend follower.
In a true swinging '60s sense, the above is, rightfully so, a double A-side single, providing a pair of shoulda-been-hits, with Soul Clean being somewhere between Weller and Costello "madness", while Ego Ascending is pretty close to what's being regarded, thanks to Oasis, as a commercial approach to The Beatles'66 popsike concept.
A couple of other tracks, that I got as a promo-bonus, are just as worth the mention, with So Sorry sticking to the just mentioned slightlydelic concept, the debut single Early In The Morning being another Top10 high contender, once again recalling the Modfather, in a more blue-eyed soulful mood, while Tainted Day and Star Potential both sound like genuine Costello ballads, with the former being kinda like a an Elvis-written-perfect-for-Robbie-Williams tune.
Keep your soul clean and ego ascending until early 2007, scheduled for the release of the new Darron J Connett EP.
[Released by MONOmedia 2007]