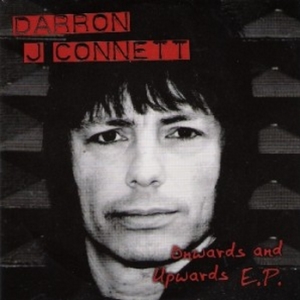 After announcing his "star potential with last year's singles" Soul Clean/Ego Ascending (reviewed elsewhere on these pages), and Early In The Morning, the genuine Shepherds Bush mod of the latest generation, comes back with his second EP release, delivering another set of shoulda-been-hits.
Even though it happens to be the one I like the least of the four tunes, Just A Bo is the kind of a new wave-ish power-pop by way of early Supergrass, with the biggest chart-cracking potential, the pair of Problem Page and Forgot To Give Back once again features Darron's ability to demonstrate what a possible Weller/Costello collaboration, with a touch of their younger admirer Noel Gallagher as well, could've sounded like.
And it's Nobody Cares, with it's mid'60s inspired hook, that shakes my tail feather the most, while not really getting too far from the previously mentioned formula.
As Darron's own bio says, "interesting times are ahead, no doubt about it", all you have to do is to make sure you're around.
[Released by IKON 2007]