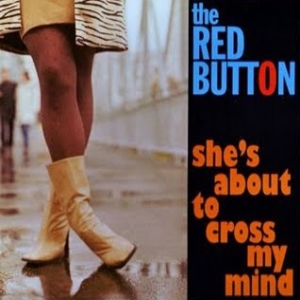 Taking some time off their less interesting everyday roles as session men, producers and authors of (more-or-less) mainstream artists, Seth Swirsky and Mike Ruekberg decided to push "the red button" of their time machine, taking us all back to the swinging daze of mid'60s (mostly) Britain.
Using most of the FABulous standards as set by-you-know-who, they still manage to give the songs a kind of a more contemporary vibe by way of soulmates such as Robert Harrison (either with the now defunct Cotton Mather or Future Clouds & Radar) and Michael Mazzarella (The Rooks).
Current "coolest song in the world" according to Little Steven's Underground Garage, Cruel Girl is a rubber-ish soulful piece of Lennonism, which isn't too far from where I Could Get Used To You falls as well, while the pair of the title tune and Hopes Up seems to take things a year or two backwards, and even closer to the Mersey shores.
Even though Seth doesn't seem to share the opinion, Free DOES share more than a passing resemblance with the slightlydelic "revolving" sound of Rain, which can't be a bad thing after all, and with the obligatory Rickenbacker 12-string jangle being spread all over the record, "it's no use" resisting the obvious Byrds-reference neither, with both Can't Stop Thinking About Her and It's No Secret still throwing in enough Beatlisms, to make them sound like imaginary B-collaborations.
On a bit less oBvious side of things, opening with cool little string arrangement, suggesting a baroque-ing piece of pop, instead, Ooh Girl becomes just a "lightly orchestrated electric" little song, but none the less great. Floating By seems to borrow a bit of an essence from Brian's cabin, with a trumpet thrown in to make it a highest contender for a "trackarack" of the set.
Before I had read their own song-by-song comments, I considered She's Going Down for Red Button's "brainy" number by way of The Zombies-cool, and now that I've read them mentioning The Lovin' Spoonful, I realize that there's no less than spoonful of 'em, so I just "did have to make up my mind".
Though I'm still sticking to the initial one as well, and at last, but by no means the least, Gonna Make You Mine kind of sticks out, with it's almost garage-punk feel, by way of The Raiders, or The Monkees.
Feel free to push "the red button" yourselves, because I'm sure that it's "about to be crossing your own mind" pretty often.
[Self Released/2007]