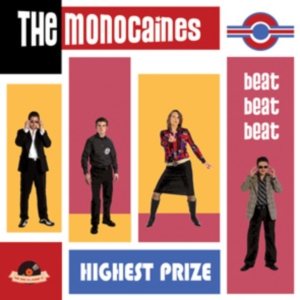 Coming from Hamburg, one of the "cradles" where it all started, The Monocaines are as good a continuation as any, of what was happening in their hometown's notorious Star club, while the beat groups were still mostly covering r'n'b and Motown material.
Mixing it with the '70s/'80s mod revival, along which they were most likely growing up, accordingly, they provide a pair of originals, sounding like Motown-through-Jam (the title tune) and a piece of new-wave-splashed rootsy r'n'r (It's Not The Way).
As well as another pair of mod-powered covers of (US) The Outsiders' Time Won't Let Me and The Jam's Non Stop Dancing … which is exactly what this shiny little piece of black vinyl is supposed to make you do.
[Released by copaseDisques 2004]