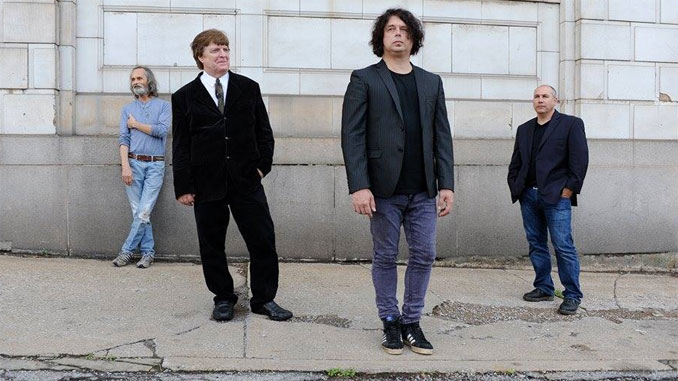 After being away from the music business far too long Frank Secich together with some old friends formed the Deadbeat Poets in Youngstown, Ohio last summer. This spring of 2007 they've been recording their debut album Notes From The Underground which has just been released on the new label Pop Detective Records.
This album is definitive one of my favourite CDs from this year and I was happy when Frank agreed to do this interview. He also kindly agreed to let me ask about his time in Blue Ash, Club Wow and time with Stiv Bators, Bomp! etc. Well, this came as no surprise really as Frank is one of the nicest persons I met in the music industry or elsewhere, a true gentleman.
OK, enough from me. Just [click here] and Deadbeat Poets myspace site will open from which you can listen to some songs included on Notes From The Underground. As your soundtrack while reading the following great and unique interview with Mr. Secich!
You were one of the 73 million Americans who in February 1964 tuned into CBS to watch The Beatles perform at Ed Sullivan show. Was it then that you decided you wanted to be a part of this new phenomenon called pop?
– That was it! My life as a student and athlete was over. All I wanted to do was be in a band.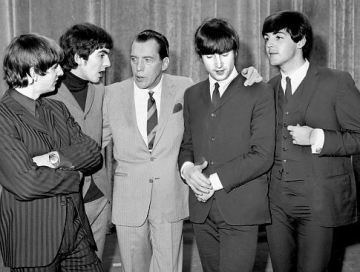 The greatest thing (that I think) the Beatles did on the Ed Sullivan Show that night is never shown on the old clips. Near the end of the show when all the girls were going going crazy and screaming, Ed called the boys over and put his arms around them.
He had his hand on John Lennon's shoulder. As all the screaming and carrying on kept up, John just kept looking at Ed's hand then at Ed then at his hand again. It was so funny.
I thought "that guy Lennon is the coolest person in the world".
At that time you were only 12 years old. Had you be interested in music before?
– Up until that time I hadn't been very interested in music. I liked Elvis and when I was a kid I liked Buddy Holly a lot. I didn't play an instrument until the Beatles appeared. I took up the harmonica and got pretty good at it. I was then consumed with music. I listened to the radio and records constantly especially WKYC in Cleveland, WHOT in Youngstown and CKLW in Windsor, Ontario. They played the greatest records from England.
During those years my family went to Canada a lot to visit relatives which was great for me because I could get all kinds of rare British records and magazines and clothes that you couldn't buy in America.
It must have been a wonderful time to grow up being able to watch all these new bands on the afore-mentioned Ed Sullivan show and other great shows (Shindig!, Hollywood Á Go Go, Shivaree, Where The Action Is! etc). But you also saw a lot of bands live. Any special highlights?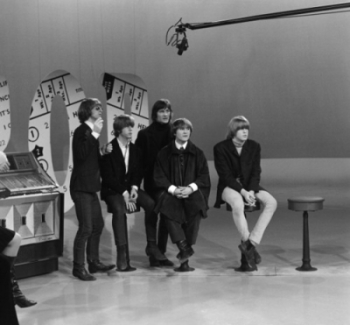 – The first concert I ever saw was Bob Dylan in Cleveland in 1965. It was his first electric tour with the Hawks who were later the Band. It was amazing!
Right after that I got my first proper guitar and started my first band. Where The Action Is was on TV everyday after school and the Byrds were on there all the time. I remember one time they were standing in a swimming pool in waist-high water singing Set You Free This Time. Man, I wish someone could find some of those things and put them on DVD.
You would see and hear great bands (like the Kinks, Zombies, Beau Brummels, Searchers, Hollies,… all the British Invasion and great American professional garage bands almost every day on TV in 1964, 1965 and 1966. It was amazing!
You started the band The City Jail in 1966 with your school friend Jim Kendzor. At this time you didn't write any songs of your own?
– Actually, 3 future members of Blue Ash were in the "City Jail" Jim Kendzor, Jeff Rozniata and myself. The City Jail started in 1966 and yes we did do originals but only a few such as He Was Poor and Let Me Go. We did a lot of British Invasion covers. Lots of Kinks, Searchers, Rolling Stones, Animals, Them, Beatles, The Who and we even did goofy stuff like Don't Stop by the Hullaballoos who we actually met when they came to our town with the Dick Clark Caravan Of Stars with Chad & Jeremy and Gary Lewis & The Playboys.
We were also probably the only band ever who covered Come Home and Mighty Good Lovin' by the Dave Clark Five or It's Good News Week by Hedgehoppers Anonymous. I actually have a film of "The City Jail" performing from 1966. I will post it on myspace sites Blue Ash and Frank Secich in the near future.
Then after a few name changes (The Great Hibiscus and Mother Goose Band) you and Jim moved to Nashville in 1969 and formed The Blue Ash. How did you find the other band members and the name of the group? Was anybody originally from Blue Ash?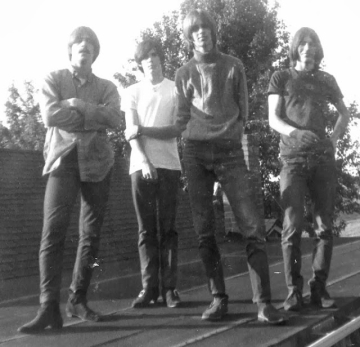 – When Jim and I went to Nashville in the summer of 1969 we were hoping to get something started there. It was a very strange place and we didn't like it. We met some good musicians there but we decided to come home. On the way home we were trying name our new band but didn't like the names we were coming up with.
So, I said "That's it! We'll just name the band after the next sign we see" and the next sign was a turn off to "Blue Ash" which is a small town outside of Cincinnati. None of us were ever from Blue Ash.
I learned years later that the Beatles flew in to Blue Ash when they played Cincinnati. When we got home from Tennessee we asked Bill Yendrek to play guitar in the band and after auditioning many drummers we found David Evans wandering around in Warren, Ohio.
At that time the music climate had changed into more experimental progressive music with long jams and the melodies were forgotten. But you still played the "old" 60s music and wasn't influenced by these new trends? Well except maybe for the clothes …
– Right from the start we wanted Blue Ash to be a different band. We wanted to sound like our heroes: The Kinks, The Who, Byrds, Beatles all the great mod and British Invasion bands. We hated the long jams and progressive bands. While others bands were copying Cream and so-called boogie band long jams, we would open our sets with spot-on covers of I'm Down or Look Through Any Window. People didn't know what to make of us. We did about half originals also from the start.
We got very popular our first years as we had a wild stage show. Lots of smashing things and wild leaps and movements and craziness. We used to bring Bill's sister Anna on stage to sing. She had a wild voice and was a Mongoloid. We loved her and she loved Rock & Roll and performing. I took her to see "The Who" in Cleveland. People thought we were nuts and our reputation grew.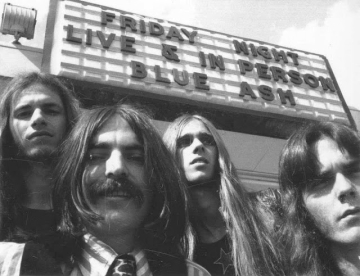 It took three years before you were signed to Mercury records in 1972. What did you do during these years upon that? Wrote songs and toured?
– We played tons of gigs in the first few years we played 250-300 gigs a year throughout Ohio, Pennsylvania, New York, Virginia and West Virginia. We got very good and tight as a "live" band.
We played everywhere bars, clubs, teen dances, colleges, high schools, theaters, coffee houses, opening concerts….you name it!
In 1973 your first album "No More, No Less" was released to great critical acclaim, but not very big sales. It is today considered an early 70's powerpop classic and you are often mentioned together with Big Star, Flamin' Groovies and Raspberries. I know you toured with Raspberries, but did you feel any communion with these bands at this time?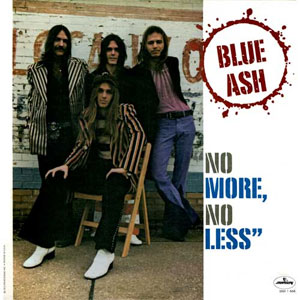 – I loved all of those bands. Actually, Blue Ash were together about a year before the Raspberries. We played some great gigs with them. We also met Big Star during that period. We all sort of knew and liked each other. I'm a big Flamin' Groovies fan. We all had a lot in common and that was mainly our love for the music we knew as kids and the fact we wanted to keep that spirit alive. We all paid a heavy price for it.
Why do you think there where so many great pop bands (like Raspberries, Cyrus Erie, Choir and Outsiders to name a few) coming from Ohio?
– The Northeast Ohio area is or was a very industrialized working-class place. Most people worked in steel mills, rubber factories and auto plants. I think most of us musicians from that area and time found pop music as the great escape from the factory life to which we seemed destined. I think even more than anywhere else the Beatles really struck a chord in our souls here. It's a powerful chord that still resonates! We really took that music to heart.
Everyone was in a band and most of them were very, very good. The Holes In The Road, The Human Beinz, Sound Barrier, Pied Pipers, Glass Harp, Law, The Choir, Mods, Sheffield Rush, Poobah, Cyrus Erie, Raspberries, Blue Ash, James Gang, Hew Hudson Exit, The Outsiders, The Brambles, The Kings V and HUNDREDS of others just as good. It was a tremendously cool time.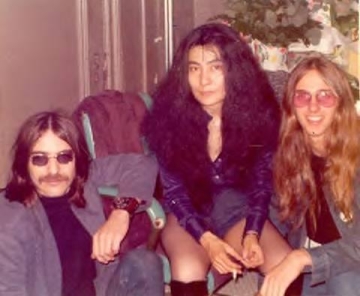 I recently noticed you together with Yoko Ono on a picture from New York (1973). Did you also meet John then?
– We met Yoko in November of 1973. I believe John had gone off on his lost weekend to Los Angeles a few weeks before. Anyway, Yoko was playing her solo material at a club in New York called Kenny's Castaway's. Jim Kendzor, Geoff Jones (Blue Ash's manager) and I were in New York doing Mercury Records business.
We were just about to leave when I picked up a Village Voice and saw that Yoko was appearing that night. That was the only advertisement and the only time she ever did that. We decided to go the show. When we got there it was sold out and we couldn't get in.
Just then a guy who worked for Yoko came out to have a cigarette. He recognized us and he was a big Blue Ash fan. He got us in then after the show took us back stage to meet Yoko. She was a great lady and very friendly. Our manager Geoff gave her a Blue Ash album. She asked Jim and I if we would autograph the Blue Ash album for her which blew our minds. Bob Gruen, who was her photographer took some pictures and they ended up in dozens of magazines including Rolling Stone. The picture you have was taken by our manager Geoff Jones at the same time.
In a way you were very "modern" as you took around 4 years between each album and your next and last album "Front Page News" was released in 1977 on Playboy Records. This was not because of any writing block as you've been writing nearly 1 000 songs. Why was it so long between your releases?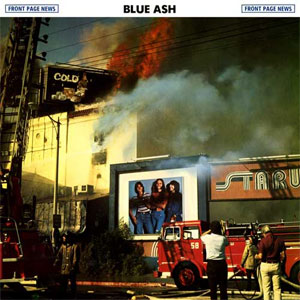 – That wasn't our choice! We would have put out 4 albums a year if it was up to us. After Mercury dropped us in 1974 for lack of sales we had many labels interested in us Columbia, RCA and Nemperor really loved us but something always happened at the last minute and the deals fell through. We finally signed with Playboy in 1976. All of that time we were recording demos and had amassed hundreds of them.
You kept the group going until 1979 before the band come to an end? Why did you decide to split the group then?
– After Playboy Records folded in 1978 we became very disheartened. We had been together 10 years and had played over 1200 gigs and written over 1000 songs. I think we just got burned out. Blue Ash just sort of fizzeled out in 1979. We just called it a day. We are all still very good friends.
Already in 1978 you had teamed up with your old friend Stiv Bators to write songs. You were friends since school. How come you connected again?
– Stiv and I had been good friends when we were teenagers. In 1969, when I left the Mother Goose Band, Stiv was my replacement. Mother Goose opened dozens of shows for Blue Ash. Stiv and I always kept in touch and hang out during those years. When the Dead Boys were falling apart in 1978 he came over to visit me and we starting writing songs. He wanted to do something different.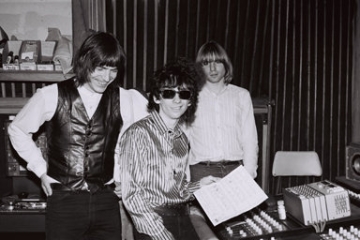 He wanted to do some of the pop music we loved as kids like It's Cold Outside and he asked me to record with him. So Stiv, Jimmy Zero and Johnny Blitz and I started recording some demos in Cleveland in 1978. It was a lot of fun. Some have appeared lately called Buried Gems by the Dead Boys. We also recorded It's Cold Outside and an original called The Last Year.
These demos caught the attention of Greg Shaw at Bomp! Records and he offered Stiv and me a contract.
On the great 7" "It's Cold Outside" you are credited as Jeff Jones. Was this because you were still under contract with Blue Ash?
– I recorded under the name Jeff Jones when I was with Stiv because I was still under contract with someone else for the next few months. By the time we did Disconnected I was recording under my own name.
You also worked with Stiv on a couple of more singles and the "Disconnected" album. And they you also took part in the Dead Boys on tours. I guess these were pretty wild years?
– I toured almost constantly with the Dead Boys from October of 1979 until January of 1981. That was a wild time indeed! Some of the highlights were: John Belushi playing drums "live" with us at the Whisky A Go-Go in LA, getting invited to Keith Richard's 36th birthday party in NYC in 1979 and meeting the Rolling Stones, having women like Marianne Faithfull, Nico, Anita Pallenberg and many others that we loved from the 60's show up at our gigs a lot. I can go on and on………. It was a fabulous time and we made good money too.
[flexvid][/flexvid]
You were signed to Bomp records and in the middle of a new creative important era in American pop music. What are your recollections today about the atmosphere at that time? Did you meet and tour with any of your label mates?
– I met a lot of the Bomp artists out in LA. We hung out with 20/20, Nikki & The Corvettes (Nikki was great and I'm still in touch with her), Pete James, The Plimsouls and the Real Kids were around a lot. Of course the B-Girls too, who were great and Iggy Pop also. When I lived in LA with Stiv in 1979-80, Stiv, Dee Dee Ramone, Jonathan Paley and I hung out together a lot. Lots of drinking and partying.
After a short reunion of Blue Ash in 1981, you then teamed up the next year with another ex Dead Boys, Jimmy Zero, in Club Wow. This band lasted 3 years but released only one 7" (The Prettiest Girl) Why?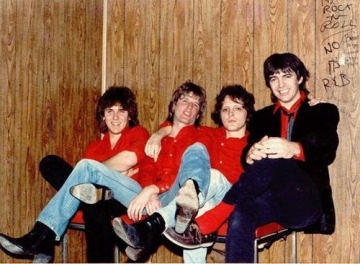 – Club Wow was together from 1982-85. That was a fine band. We did a lot of recording and there are some great tapes floating around.
There has been some interest in releasing it. Club Wow was me, Jimmy Zero from the Dead Boys, Billy Sullivan from the Raspberries reunion band and Jeff West from the Testors. We tried hard for a few years to get a major label contract. We were close but no cigar! We only ever released the one single.
In 1985 you went to the other side of the board became the producer for the Infidels and worked with them for five years. Also playing on their records and writing songs for them. Was this the first band you produced? And how was this experience?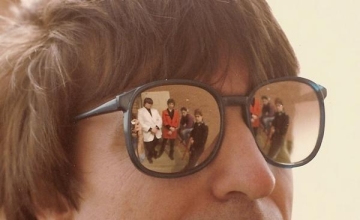 – As Club Wow broke up I started working with the Infidels. It was the first band I ever produced. I managed them along with Geoff Jones who had managed Blue Ash and road managed the Dead Boys. The Infidels were a very talented young band. I still think their first 45 Mad About That Girl and A Thousand Years Ago is a powerpop classic. I worked with them for 5 years, many singles and ep's and 2 albums.
Then in 1990 you totally disappeared from the music scene for thirteen years! How come?
– In the first week of June of 1990 as you know Stiv was killed in Paris and another of my best friends (Mark Warner who was in The City Jail) shot himself around the same time. It was a rough time for me. I played acoustically for a tribute for Stiv in Cleveland and then quit playing and quit the music business. I just walked away. I got a different job and disappeared. I never even touched a guitar for 13 years.
One day in 2003, I picked up my old 1966 Gibson guitar and started playing. The first thing I played was the riff of The Stiv Bators Ghost Tour. So, I wrote the song in about 20 minutes. Then the songs just starting pouring out of me. Lots of characters and places and stories from my youth The Green Man, The Goody Wagon, The Black Light Room, Riding The Dog and many others. I think being away from it for so long has in a funny way made me more creative than I've ever been.
If I am correct Bruce Brodeen wanted to re-release "No More, No Less" in 2003 (with bonus tracks) on his Not Lame label? But Mercury said no to this?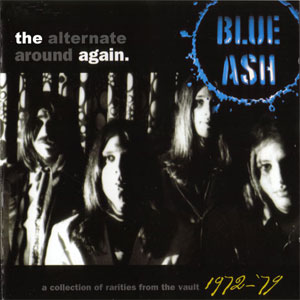 – Yes, Bruce wanted to release No More, No Less on cd with bonus tracks but Mercury made unbelievable demands like huge pressings, lots of money up front and the demand I disliked most was they wanted complete artistic control.
Which I thought was ridiculous seeing as how they haven't touched our music in 30 years. So, we decided to release our demos through Not Lame. The result was Around Again which was a 2 cd set of unreleased Blue Ash recordings. It was a huge success for Bruce and Not Lame. Hopefully, someday No More, No Less will get reissued. I'd like to see that.
But there were no lack of other material as you had a special recording & production deal with Blue Ash. Please explain it!
– In June of 1972, we signed a production contract with Peppermint Productions of Youngstown, Ohio. They didn't have any money to give us so they came up with the novel idea of paying us in studio time. It was 2 full days of free recording a month for five years.
Our first demos landed a recording contract with Mercury Records but we still went in every month and recorded demos as we always had tons of songs. It was a good deal. After our contract ran out we pretty much forgot about these recordings. When I went searching for the songs for the Around Again 2004 release on Not Lame, I found 219 recordings at Peppermint. I couldn't believe it!
And the remaining recordings will also be released in the future?
– Yes, there are about 170 recordings left in the can and many more I would like to locate from sessions in Philadelphia and Cleveland. I have been talking to Lost In The Grooves and they are very interested about doing an on line release of all of them. There are some really goods songs there.
Was it because of the release of "Around Again" that you all got in contact again and this lead to a reunion with new concerts?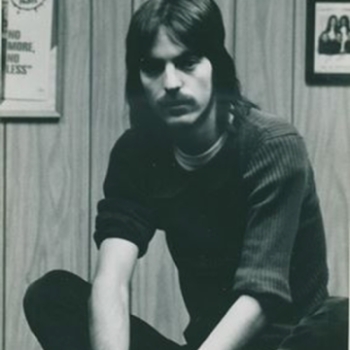 – Mark Hershberger (who owns Pop Detective Records) who have released the Deadbeat Poets debut was the real catalyst for the Around Again album. It was his idea. He got us in touch with Bruce Brodeen. That release led to the reunion. We played a half dozen dates in Philadelphia, Youngstown and Cleveland. It was a lot of fun and the band sounded pretty good I must say. Around Again contains 44 songs (all previously unreleased) on 2 cd's. That's about 4 albums worth of material.
So when you finally picked up the guitar again this whet your appetite and you started to write songs again?
– Yeah, that was in 2003 and I've written over 100 songs since then. Terry and I are more prolific than we've ever been. I think we're writing our best songs ever which strikes us as supremely ironic and hilarious at our age but we'll take it. It's great being in a band with superb musicians like John, Pete and Terry. They take the songs to whole new levels. Lots of credit and thanks goes to Pete Drivere for his fine engineering and production also.
How did the new band get together in 2006? Was it you that contacted some of your old friends?
– In March of 2005 Bomp Records asked me if I would get a bunch of Ohio musicians together to record a track for a tribute album to Greg Shaw. (The album and book will be released in September 2007. It's called He Put The Bomp!) Anyway, I got together a lot of my old friends: Pete Drivere and John Koury from the Infidels, Jimmy Zero (Dead Boys), Dave Swanson (Rainy Day Saints), Billy Sullivan (Raspberries reunion band), George Cabaniss and David Quinton from the Stiv Bators Disconnected band and Bill Bartolin and myself from Blue Ash.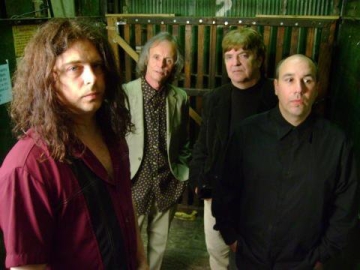 I picked "Him Or Me (What's It Gonna Be?) by Paul Revere & The Raiders to record for Greg's tribute. Pete, John, Bill and I played on the track. All the rest of us sang on it. Everyone did a line or two. It came off very well. Anyway, I really loved the sound we made. I thought if I decide to record my new songs that this would be the band I'd use. I also decided that if I record again I'd want my old friend Terry Hartman in the band.
So the band kind of accidentally formed. I think Terry is one of the great songwriters to ever come from Ohio but few people knew of him. So we got together and started recording in 2006.
I guess you, as always, had written lost of song for the album. Was it hard to choose which to record for the album?
– We had about 50 songs written for the album and it was very hard to choose. A lot of very good songs had to be left off The Black Light Room, Riding The Dog, The Man With The X-Ray Eyes, Down With The Lonely Boys, Free D. A. Levy and dozens of others that we'll record later. We do many of the songs "live". We're going to have to make a lot of albums. We even have many more songs in the can now.
You didn't pick the name The Deadbeat Poets until after all the recordings were done? How did you come up with the name?
– I kept trying to come up with names but I wasn't having any luck. One night I was watching The Big Lebowski with my son Jake and I heard the "Dude" talking to the other Jeffrey Lebowski (who incidentally has an uncanny resemblance to Dick Cheney… physically and intellectually in my opinion)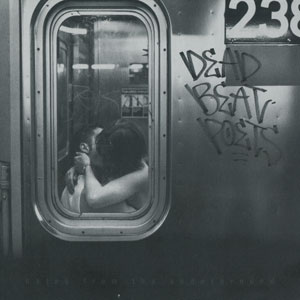 DUDE: You thought Bunny'd been kidnapped and you could use it as a pretext to make some money disappear. All you needed was a sap to pin it on, and you'd just met me. You thought, hey, a deadbeat, a loser, someone the square community won't give a shit about.
LEBOWSKI: Well? Aren't you?
The word "deadbeat" just struck me funny! I played around with it and came up with "Deadbeat Poets". It seemed to fit Terry, Pete, John and I very well!
I remember that I in 1990 finally had to give in and realized I needed to get me a CD player. Since then we got the internet, mp3, myspace, pro tools etc. The music industry and distribution really changed during your "absence". How do you feel about this development?
– Those developments have destroyed the music industry as we knew it… but that's NOT necessarily a bad thing! (laughing). With the internet, mp3, my space and pro tools a lot of people will be able to find their own way and audience. I know when I was a kid it was very hard to get records from England. Now you have the world at your fingertips. My son (Jake) has an unbelievable knowledge of music. It's far greater than mine was at 20 years old. With pro tools now anyone can make quality recordings and make them cheaper. It really is a revolution and I'm glad to be here. I think progress is good.
You told us earlier that you wrote "The Stiv Bators Ghost Tour" in about twenty minutes. It's an amazing song and very personal. Why do you think you started writing lyrics in this more intimate close way?
– I've always loved personal songs. My favorite Bob Dylan song is Ballad In Plain D. I love the 1965-67 era Beatles when the songs got really personal. I think that was their best period Strawberry Fields Forever, Norwegian Wood, Rain, Revolver, Rubber Soul. Also,the work of Ray Davies during that time period, my favorite Kinks song is Waterloo Sunset. Gene Clark was my hero too.
I'd written some very personal songs in Blue Ash and the Stiv Bators Band and as a songwriter, I've always admired songwriters who put themselves out on a limb like that. I hadn't written anything since 1990 and when I wrote The Stiv Bators Ghost Tour and the songs just started pouring out of me.
And the "The Green Man" was a character that really existed and that you met in your youth?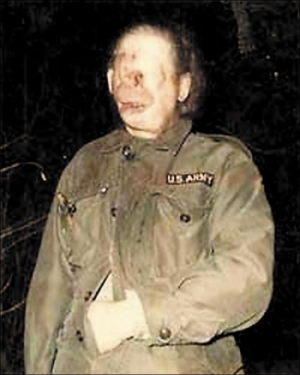 – The Green Man was a real person named Ray Robinson. I knew him when I was a teenager. He was born in 1910 and died in 1985. As a young man he was horribly disfigured in an electrical accident. He would only come out at night and would roam the spooky, dark roads of western Pennsylvania where I lived. My friends and I knew where he would hang out and we would bring him beer and cigarettes and talk to him.
I even took Stiv Bators there a few times when we were teenagers. I have some photos of him. Ray "The Green Man" was legendary in our area. Many stories and legends are about him. Many people think he was a myth or urban legend but he was very real.
While visiting him we would always stop at a place called "The Haunted House". It was run by a character named "Doc" who looked like the devil and carried a pitchfork and his assistant the "Count" who had two different colored eyes. The song The Green Man is a collection of my memories of Ray and the Haunted House. I first met Ray Robinson when I was 16 years old in 1967. [Addition from PopDiggers: You can read more about Raymond Robinson's tragic fate here]
You can really hear how much fun the band has had in the studio and you have come up with some really catchy pop songs. Like the Bobby Fulleresque "Funny Little Feeling" "The Goody Wagon" & "Ernest T". You recorded the album in Pete Drivere's studio (Ampreon Recorder). Was there you also recorded the Infidels? So you were all in a familiar environment and no clock "ticking"?
– Yes, the recording was very relaxed and fun. Pete owns Ampreon so we had all the time we needed which was great. But we are fast in the recording studio. Pete is a fabulous engineer also and can get any sound you want. There's a good-time vibe all through the sessions. When I produced the Infidels we recorded across town at Peppermint studios where Blue Ash recorded. Also, working with Mark Hershberger of Pop Detective Records has been wonderful.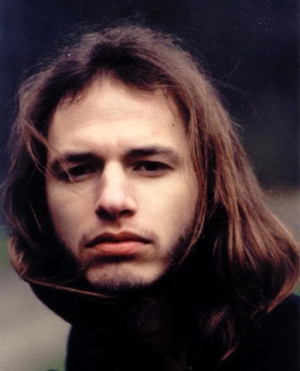 You finish of the album with "It's Nothing" which also been spinning frequently on my CD-player lately. It is written with Bill "Cupid" Bartolin but it's not an old Blue Ash song?
– Yes and no! The song was started in the Blue Ash days but never finished, I added the ending where there's an acoustic guitar break. I showed it to Bill Bartolin (who also plays on a few cuts on the album) and we decided to record it.
I guess there will be some touring now?
– We just played our debut July 20th in Youngstown. It was fabulous and we got a tremendous response. We're playing at the Rock & Roll Hall Of Fame in Cleveland Aug. 4th for Goldmine Magazine's Annual National Record Show. It looks we're going to Boston and Toronto in the fall to play the International Pop Overthrow. We'll also be playing Cleveland, Pittsburgh and Philadelphia. There will be New York dates too. We're starting to get lots of offers. We may also be going to Japan to support the release of Notes From The Underground on the Vivid Sound label.
So hopefully we don't have to wait 3-4 years for the next album?
– No way! We've already got most of it written. I'm hoping to start recording again very soon.
Thanks a lot Frank for taking your time to do this interview and we finish of with a usual question. Is there something else you'd like to add to the PopDiggers readers?
– For more about the Deadbeat Poets visit:
Pop Detective Records & The Deadbeat Poets