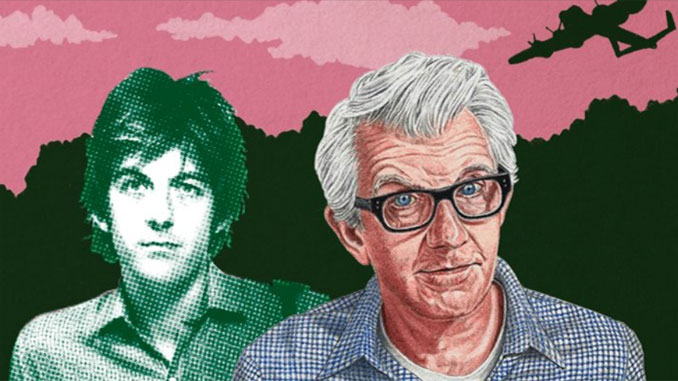 Will Birch is an English music writer and record producer. He has also worked hands on with music as songwriter and drummer (Kursaal Flyers: 1973–1977, 1985, 1988 and in present century; The Records: 1978–1982). In the 1990s he shifted focus to music journalism. His first book, No Sleep Till Canvey Island, – a must-read on English pub rock – was published in 2000 and Ian Dury: The Definitive Biography in 2010.
Judging by his publishing frequency, another book project is about to be completed. This time Will Birch will present a biography on Nick Lowe, which of course immediately caught the interest of PopDiggers. Let us investigate how his work evolves: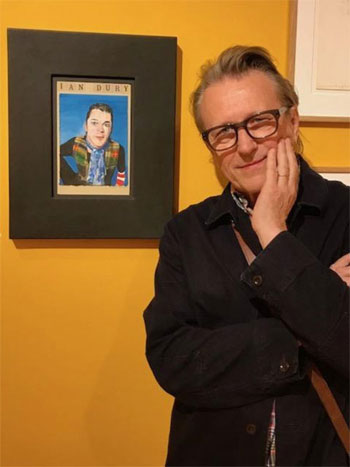 PopDiggers: Isn't it remarkable that no one have completed a bio of Nick Lowe before? Nick Lowe is after all some sort of pop icon.
Will Birch: Yes, Nick Lowe is clearly a very interesting and entertaining subject with many noteworthy connections during a full and eventful life. Over the years I have heard about other writers wanting to do a book on Nick, but I guess they never got around to it, or maybe Nick declined involvement, which would of course have been a drawback.
PD: When and how did the idea to make this book arise?
WB: After having written No Sleep… and my Ian Dury Biography, 'Nick Lowe' seemed to be the next natural subject for me to write about. I had conducted many interviews with Nick over the intervening years, for magazine articles, sleeve notes, etc. and ironically it was his former manager, Jake Riviera, who planted the seed, perhaps unintentionally. 'Here he comes now, Nick Lowe's biographer,' decreed Jake over lunch, around 2010. I may have misread the signs because by the following year he was warning me off.
PD: How active has the writing process been since then?
WB: I guess I spend two or three days a week actually writing, and it gets much more intensive as deadlines approach, but it takes me at least five years to properly research a subject before putting pen to paper, so to speak. On average, I will do around 60 first-hand interviews, often with people I have to track down and make contact with. Many recorded interviews might be about two hours long, each of which would take me around 12 hours to transcribe and digest before thinking about threading the stories into the text. In the case of Nick (and Ian Dury), there was a great amount of additional research, not so much about the music, more about people and places in their respective backgrounds. My books do take a long time to complete, but I hope that the end result will reward the dedicated reader.
PD: What kind of background research have you performed?
WB: Extensive – as much as I can stand without going around in circles.
PD: In what way is Nick Lowe personally backing this project; has he been accessible and co-operative?
WB: Nick has been extremely helpful. I have done some lengthy interviews with him – ten or so sessions in recent years. As the final text was being assembled, Nick read various sections and suggested some edits and corrections. I'm not expecting him to help promote it, but I'm hoping he will find its publication a positive contribution to his overall show business presence.
PD: Who else did you interview?
WB: Most of the usual contributors, plus Ry Cooder, Chrissie Hynde, Daryl Hall, Johnny Marr, Huey Lewis, and many more who graciously gave up their time.
PD: Have you encountered any obstacles or dead ends?
WB: Yes, one extremely famous musician agreed to a '10-minute telephone interview' and then changed his mind. I think he was knee-deep in recording at the time.
PD: What about pictures then?
WB: There will be photographs, of course, many previously unseen.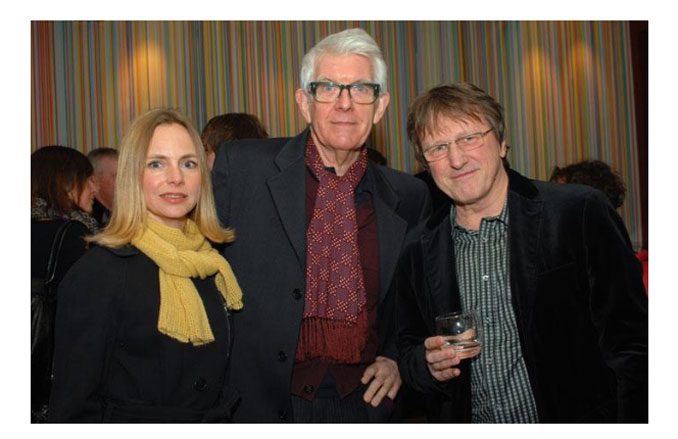 PD: When is it due and how thick will it be?
WB: 2019 is the proposed date, that's all I know right know. Chunkiness depends on the font size and paper quality. Publishers can make a book as thick or as thin, or as light or as heavy as their printing arrangements allow.
PD: Will there be a Kindle edition as well?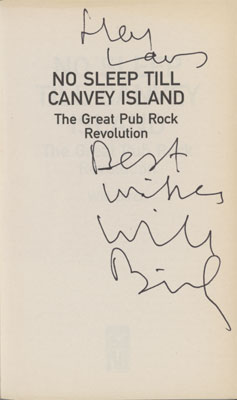 WB: Yes, there will be an e-book.
PD: No Sleep Till Canvey Island is actually saved by the Kindle edition because of the paperback edition's ridiculously high price (£ 100 +); isn't it prompting a second paperback edition for us that prefer reading on paper?
WB: I'm hoping to get around to a print update in the next couple of years, maybe if they make a movie of the Fillmore Trip – 'Now a major feature film' would be a good sales flash! I made the Kindle version as a holding operation because stock of print had run out but there was still a demand. It ticks over.
PD: Have you been able to keep your drumming active recently?
WB: No, I don't drum anymore.
PD: Finally, is there anything spinning on your turntable (equivalent) right now that you want PopDiggers to know about?
WB: I still buy physical, and my favourite records so far this year are by Ry Cooder, Sunflower Bean, Bennett Wilson Poole, and The Jayhawks. Songs, guitars, and the four-minute checkout always seem to work for me.
PD: Thanks, Will for letting us know about the ongoing work (despite eventual dead-line fever). This bio is certainly something to look forward to. PopDiggers: keep yourself updated on its development on Twitter or Facebook.
Stay in touch with Will Birch through his website.