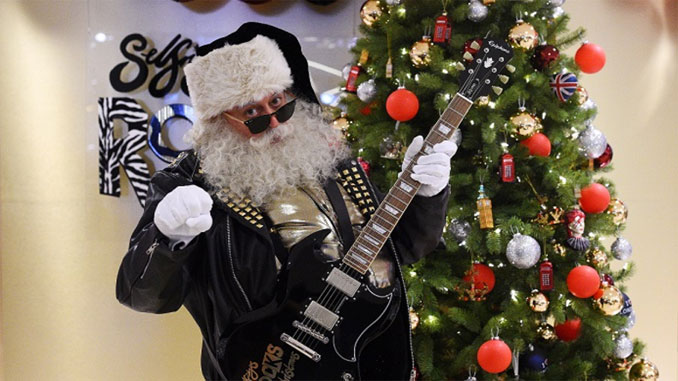 Glöm Elvis, Phil Spector, The Pogues, Bruce Springsteen, Wizzard och alla andra kända namn och deras uttjatade jullåtar! Följ i stället med på en spännande jul- & ljudresa tillsammans med Olofssons Lost Treasures, som presenterar över femtio mindre kända och okända jullåtar. Så hämta lämplig dricka, följ den röda tråden och börja klicka!
Det är dags för ännu ett specialtema, även om det bara har gått knappt fyra veckor sedan sist. Undertecknad insåg nämligen sent omsider att julen stod för dörren. Därför beslöt sig Olofssons Lost Treasures för att dela ut en mängd ljudklappar till läsarna.
Jag har hoppat över kända jullåtar och försökt undvika att ta med ökända ("för oss som har koll") jullåtar. Alla vet ju ändå att den bästa jullåten från sextiotalet är denna och att den bästa antijullåten heter. Därför har jag kastat önskelistan och gett mig ut på jakt för att försöka hitta en del riktigt udda julklappar.
När det gäller texten kan artikeln vara bland det bästa – eller mest pinsamma – jag någonsin skrivit. Men vi hade i alla fall tur med låtarna …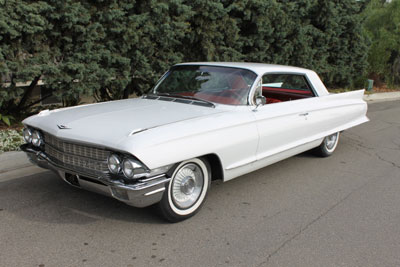 När vintermörkret lagt sig längtar man till värmen, så varför inte resa söderut innan julstressen tar vid. Eftersom undertecknad har tvingats ställa undan surfbrädan på grund av en gammal idrottsskada får han i stället titta på när riktiga surfpojkar fångar vågen. Efter ett skönt bad är det dags att sätta sig bilen och återvända till hotellet.
Väl hemma igen efter en vecka i värmen känns det skönt att dra ner på tempot, sätta sig i favoritfåtöljen och lyssna till en alltid lika behaglig och trygg stämma. För visst uppskattar vi fantastiska crooners som kan förmedla den där riktiga julkänslan …
När lördagskvällen nalkas är det dags att dra upp tempot och ladda för en vild utekväll. Senare under kvällen nås kulmen på förfesten och därefter är det dags att testa etablissemangen på stan. Samtidigt får vi inte glömma de som inte har möjlighet att vara med oss under julen. En av mina kvinnliga vänner tvingas också tillbringa julen utan sin man.
Nu är det bara en dag kvar till julafton och som vanligt på lillejulafton känner man sig stressad. En god vän får alltid dåligt samvete när han är ute och handlar. En amerikansk vän, som tidigare miste sin käresta, blir deprimerad när han går omkring på stan.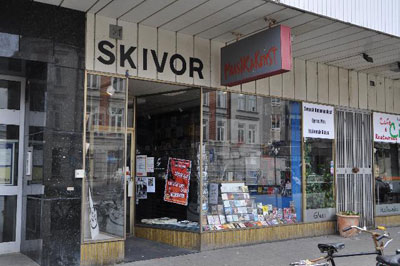 Stressen ligger som ett vått täcke över en. Samtidigt går det inte längre att skjuta upp inköpen av julklapparna, så man tvingas springa från skivbutik till … jag menar, från butik till butik för att hinna med. Det värsta är att frugan har önskemål som inte ens undertecknad kan uppfylla. Nej, det går inte att stoppa tiden, för julen kommer alltid som ett brev på posten.
Jag ska dock inte gnälla för mycket, eftersom jag trots allt har det bättre än en av mina vänner, vars fru lämnade honom förra julen. En kvinnlig vän sitter också ensam hemma och våndas inför julen, men vi ska nog bjuda hem henne till jul. Jag ska också ge henne ett tips, så att hon får chans att träffa andra människor som befinner sig i samma situation.
Mina vänner Fredrik och Ellen, eller Kitty som vi kallar henne, har dessvärre drabbats av depression, men vi ska ändå försöka hjälpa dem på något sätt.
Hur stressad man än varit löser det sig ändå alltid på något sätt. Nu har det till och med börjat snöa, så det blir kanske en vit jul trots allt! Både vit som i snö och vit som i vita veckor, för håller man inte igen på spriten kan det gå riktigt illa under julen.
Nu väntar vi bara på att Rudolf och tomten ska dyka upp, för tomten dyker alltid upp. I år ska vi dessutom ha ett riktigt julparty för släkten.
Nu tycker jag mig höra ljudet från tomtens släde. Fast vad är det för underligt ljud som kommer från skorstenen? Jag som trodde att tomten var en cool typ som rockade fett. Typiskt, nu när man hängt upp julstrumporna och allt! Ja, så kan det gå när man försöker dansa på skorstenen.
Fast tomten är ändå på gott humör, för hur skulle det annars sett ut? Han får sig till och med en kyss på kinden under misteln. För varje år som går blir det dock svårare och svårare för mig och frugan att övertyga ungarna om att tomten verkligen är en riktig tomte.
Så länge frugan uppfyller mina önskningar ordnar sig dock allt. Ja, jag är lycklig som har en perfekt fru och jag är beredd att göra allt för att hon ska bli nöjd.
Nu har alla bitar fallit på plats och det är äntligen dags att pusta ut och njuta av julen på allvar. Det är nästan så att man blir religiös på kuppen. Nu är dock julpartyt i gång på allvar!
På juldagen, när humöret fortfarande är på topp, får jag dock höra oroväckande nyheter från yngsta dottern, som dessutom blev besviken på julafton när tomten inte gav henne de julklappar hon önskat. Sonen var inte heller nöjd med sin julklapp, men vi hade inte råd att köpa det han egentligen ville ha i år. Ibland blir man sur för att våra ungar inte kan visa mer tacksamhet. Man kanske skulle be dem göra som Karl-Bertil Jonsson.
Dessutom ringer en vän och varnar för att vissa tomtar inte har valt sitt yrke för att dela ut julklappar i första hand … Jag måste ändå tro att tomten bara hade goda avsikter trots allt.
Säga vad man vill men det är ändå skönt att det bara är jul en gång om året, men snart är vi där igen. Nu kan man dock pusta ut under några dagar innan det är dags att försöka hålla nyårslöftena.
Så med den bästa jullåten någonsin – åtminstone känns det så just nu – önskar jag er en God Jul och Gott Nytt År!
Olofssons Lost Treasures
1977
Den bästa jullåten någonsin
Olofssons Lost Treasures tar också helgledigt men är tillbaka tidigt nästa år.