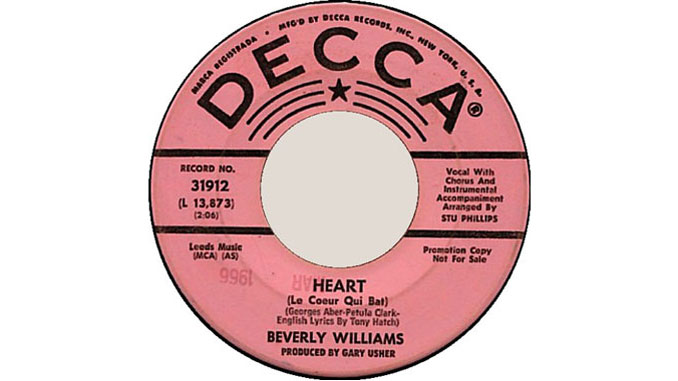 Vad har Petula Clark gemensamt med garagerockarna The Remains och Liverpool Five? Och var kommer nykläckta tonåringen Beverly Williams in i bilden? Stay tuned, så ska undertecknad ge er svaret.
Olofssons Lost Treasures handlar inte bara om obskyra eller bortglömda låtar från sextiotalet, utan också om låtar som i sin tur kan ge upphov till intressanta berättelser. Veckans aktuella låt är ett bra exempel på detta.
Under det tidiga åttiotalet – för övrigt en lycklig tid för skivköpare eftersom dollarn stod i fyra kronor någonting – fick jag tag på ett exemplar av The Remains enda album. Visserligen var inte skicket det bästa, men det kändes ändå andäktigt att bara få hålla i omslaget.
Inledningslåten Heart började smygande, men därefter drog Barry Tashian och han mannar igång och lade så småningom i den högsta växeln. Det var dock inte själva låten som överraskade mig mest, utan faktumet att det stod "G. Aber – T. Hatch" på skivetiketten – den senare en person som jag förknippade med Petula Clark och annan snäll sextiotalsmusik. Många år senare, när jag började bena ut låtens ursprung på allvar, insåg jag att Petulas namn också borde ha stått på skivetiketten.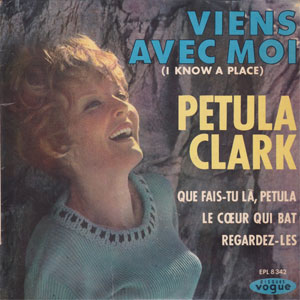 Originalet heter dock inte Heart utan Le Cœur Qui Bat ("hjärtat som slår") och gavs ut på Petula Clarks franska EP Viens Avec Moi i maj 1965. Ja, åtminstone tror jag att det är originalet. Låträttigheterna till den franska versionen registrerades dessutom före den engelska varianten. Clark står som kompositör till musiken och G. Aber står som textförfattare. (G. Abers riktiga namn var Georges Poubennec och han levererade ofta texter till Clarks franskspråkiga utgåvor.)
När låten gavs ut i en engelsk version ungefär samtidigt som den franska versionen på albumet I Know A Place, stod både Clark, Hatch och Aber som låtskrivare.
Heart är en ovanligt vild låt med Petula Clark-mått mätt. Allmusic har en fyndig beskrivning av låten: "The Clark co-authored Heart is like a pop-music bolero, building slowly to a vocal and band crescendo, all vaguely reminiscent of Bald Headed Woman as recorded by The Who (though there's no way in the world that Clark ever heard that record)."
Numera har jag betydligt större respekt för Petula Clark. Hon var faktiskt medkompositör till en del bra låtar under sextiotalet; den mest kända och bästa är You're The One, som blev en stor hit med The Vogues hösten 1965. Petula var gentil och lät gruppen ge ut låten på singel innan hon själv gav ut den på singel. Jag måste också länka till hennes uppträdande i den klassiska musikfilmen The Big T.N.T. Show – ett uppträdande som symboliserar allt som är så fräckt (läs: läckra scenbyggen och go go-dansöser) med många sextiotalsklipp.
Petula Clarks original av Heart i all ära, men det var först ett halvår senare som det började bli riktigt spännande. Den som förväntar sig att jag ska spinna vidare på The Remains version kommer dock att bli besviken. Eller rättare sagt: efter att ha hört ytterligare två versioner kommer ni att ha glömt The Remains version …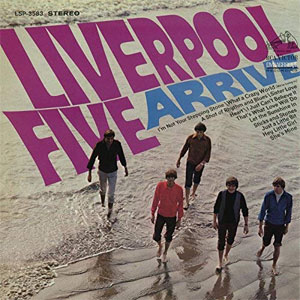 Liverpool Five, som inte kom från Liverpool utan från London, men hade sin huvudsakliga bas i Kalifornien, lade in näst högsta växeln redan efter knappt tio sekunder. Gruppens arrangemang ger en ny dimension till låten och under de cirka tre och en halv minut (en minut längre än ett par av de andra versionerna) som låten varar hinner fans av garagerock svälja den ena läckra godisbiten efter den andra.
Jag kan rekommendera Liverpool Fives amerikanska album Arrive och Out Of Sight, eller CD:n The Best Of Liverpool Five (det finns också en utgången CD som innehåller båda albumen), trots att det finns en del kända låtar på dem. Gruppen har dock ansträngt sig för att ge dem en ny touch och det finns fler lyckade exempel än Heart.
Liverpool Fives version av Heart gick nog inte att överträffa, tänkte jag, men så kommer fjortonåriga tösabiten Beverly Williams och överträffar de andra versionerna med sin Wall of Sound-inspirerade version. Med tanke på Beverlys ålder utnämner jag hennes version till den bästa, i hård konkurrens med Liverpool Fives version. Då ska ni ändå veta att jag är ett stort fan av garagerock.
Olofssons Lost Treasures
Beverly Williams1966
Heart
(Georges Aber – Petula Clark. English lyrics by Tony Hatch)
Alltifrån den inledande tamburinen till den mäktiga ljudbilden och den hisnande farten som borde gett henne körförbud, har Beverly och producenten skapat något alldeles extra. Det känns som att åka i en nyinköpt Ferrari, där man trycker på gaspedalen utan att bry sig om konsekvenserna. Dessvärre drabbas låten av soppatorsk i slutet, eller för att använda musikspråk: den tonas ner för tidigt.
Som om det inte vore nog finns det en utmärkt B-sida på singeln, He's Hurtin' Me, vars luftiga sound med tamburin, stråkar och kör understryker varför jag älskar ljudet på nästan alla låtar från sextiotalet. Men så är det också geniet Gary Usher (vars karriär som sångare, låtskrivare och producent borde vara värd en egen lång artikel) som producerat båda låtarna.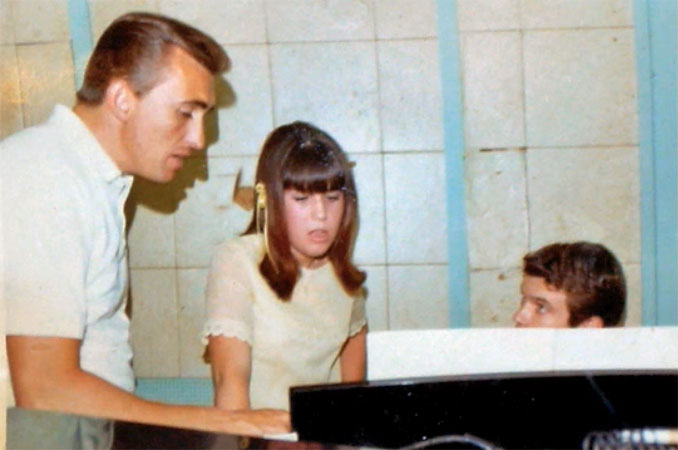 Heart blev tyvärr Beverly Williams enda singel, även om det ska finnas ytterligare en handfull låtar inspelade med henne. De fyra låtar som jag hittat kan inte mäta sig med vare sig Heart eller He's Hurtin' Me. Charmfaktorn är ändå hög, så vi tar väl ett par smakprov; They Say Big Girls Don't Cry och One Way Street.
Tyvärr vet jag inget om Beverly Williams mer än att hon troligtvis kom från Bakersfield. Det är inte ens säkert att Beverly var fjorton år när hon spelade in sin skiva. (En YouTube-kanal skriver att hon bara var tolv år.). Hur som helst låter Beverly Williams ovanligt mogen för sin ålder, så visst hade man önskat att hon hade fortsatt som artist.
Det finns ytterligare två versioner från 1966 av Heart; dels med den australiensiska sångerskan Lynne Randell, dels med den amerikanska tjejduon 2 of Clubs. Ingen av dem kan konkurrera med ovanstående versioner med Beverly Williams eller The Liverpool Fives, men framträdandet med Randell är nästan lika fräckt som Petula Clarks framträdande. Fast när orgeln dyker upp efter cirka 80 sekunder på 2 of Clubs version börjar jag nästan ångra mig …
Heart ska inte förväxlas med Cynthia Weil- och Barry Mann-låten med samma namn, som blev en jättehit i Italien 1963 med den italienska storstjärnan Rita Pavone (med titeln Cuore). Hon fick också en halvstor hit i England med en engelsk version. (Heart blev dessutom en mindre hit i USA både med Kenny Chandler och Wayne Newton.) Jag nämner denna låt, eftersom jag hittat sajter och kommentarer på nätet som angett att det är samma låt.