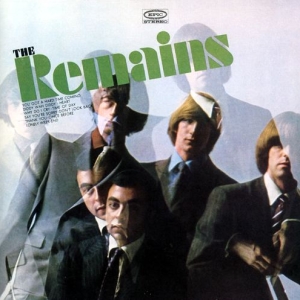 Gaining a reputation as for being "the most exciting American band of their time", "joyously loud", and even "so loud that that it often nears the threshold of pain", or "the best curtain raisers" and "the surprise hit of the show" on The Beatles' farewell tour.
As well a "screaming success", without ever being close enough to what you'd really call a success outside of the Boston area or New England the farthest, whether they managed to fulfill their own mission "to be the best damn rock band ever" is quite questionable.
Still, one thing's for sure, and it's that there IS quite a few fans of theirs that have no doubt about the fact at all. With this being their lone long player, released in 1966, featuring only ten songs, three of which were covers (Petula Clark's Heart, Charlie Rich's Lonely Week-end and Bo Diddley's Diddy Wah Diddy), that might seem kind of out of place along each other, the album itself doesn't seem as being revolutionary or something.
But considering their entire recorded legacy (most of it included here as a bonus), what "remains" for you to realise, if you haven't already, is that The Remains WERE as revolutionary as it gets after all! Rarely did a mid'60s band get as hard'n'heavy, and tight at the same time, as they do on Don't Look Back, You Got A Hard Time Coming, Once Before, Time Of Day, Say You're Sorry, Me Right Now or All Good Things, paving the way for what was soon to be known as hard rock.
In spite of all the stompin' distorted power-chords, they also shared an audible musical eclecticism of The Zombies, as heard in Why Do I Cry, one of their signature tunes, as well as a dose of "Stoned" looseness in Thank You, or 'Brummels-like country vibes in But I Aint' Got You and dark-ish r'n'b moods of Them in I Can't Get Away From You.
Even the mellower Merseybeat sound of Ain't That Her, Baby, I Believe In You and When I Want To Know gets powered up a bit, at least within a middle eight or a bridge.
And what's more, having in mind their come back album from 2002 (reviewed elsewhere on these pages) The Remains are still "movin' on", sounding none the less great even today !!!
[Released by Epic/Legacy 2007]