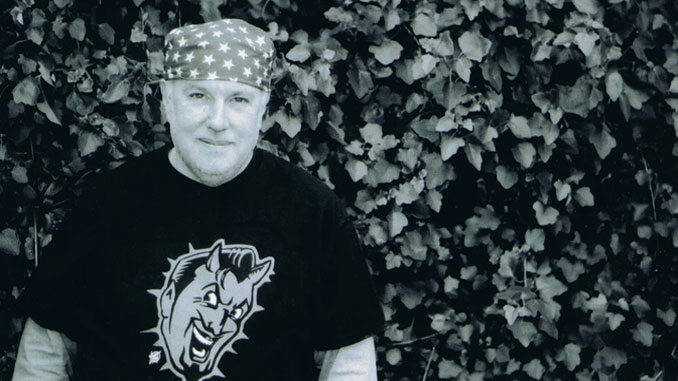 Before forming The Summer Suns did you play with other bands?
– Before The Summer Suns I played in the following bands…
The Real Dreamers (gtr, voc, songwriter)
Louie Louie (bass, voc, co-songwriter w/Kim Salmon)
The Tarantulas (bass)
Rising Sons (bass)
Holly Rollers (bass)
For how long have you been writing songs?
– I've writing songs for about 20 years. I've tried collaborating on songs with other people with mixed results … Dom Mariani, Kim Salmon. I'm working on a song written for Perth girl garage band, The Dumb Angels.
The only member of The Summer Suns that appears on all of their recordings is you. How come there's never been steady members?
– I'm "difficult".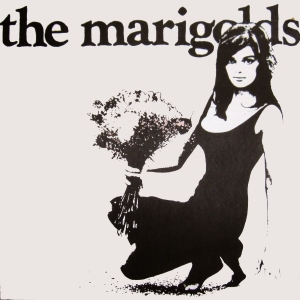 You produced an EP by The Marigolds with Dom Mariani. Have you produced any other bands?
– I don't see myself as a producer really, but I've helped a few bands in the studio with some ideas … Palisades, Stolen Picassos, DM3, Thermos Cardy…
Before House Of Wax you had a record company called Easter – on which the EP by The Marigolds appeared, and various other things by such groups as The Holly Rollers, The Summer Suns, a re-issue of the Scientist's first album. What other things did you put out?
Why did it all come to an end?
– Easter Records released records by Summer Suns, Marigolds, Kryptonics, Palisades, Stolen Picassos, Charlotte's Web, German Humor. Easter was a partnership that partnership dissolved. As a record label it wasn't really appreciated at the time.
Then came House Of Wax Records. What groups have appeared on the label?
– House of Wax has released records/CDs by Summer Suns, Rainyard, Thermos Cardy. And just out The Stems Weed Out live CD.
I have read in the book Let Your Head Rest by George Matzkov that the first incarnation of The SS's which included you, Dom Mariani and Gary Chambers, only played one gig. Is it true? With other lineups of the band have you played live more regularly?
– The first Summer Suns line up played twice. We were a part time band (all members were in other full time bands), and did one gig plus one record shop "in store" The second line up played quite regularly. Subsequent line ups have played very sporadically.
Do you like playing live or do you prefer to work in the studio? Have you played outside Australia?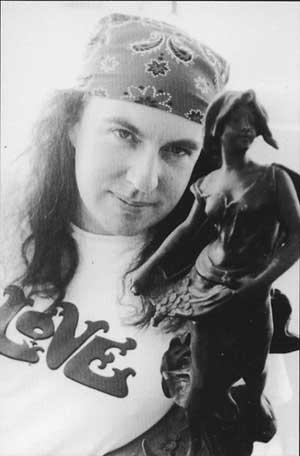 – I enjoy playing live. I like the idea of recording but I find the studio bum numbingly tedious.
I also hate rehearsing.
I haven't played outside of Perth. I'd like to play in Spain Any offers???
You are a great friend of Dom Mariani, aren't you? Do you intend to keep working together?
– I'm friends with Dom who lives about 20 Kilometers from me. We'll probably keep recording together.
I believe you are a record collector. Why do you like music so much?
– I've collected records for 30 years!! Pop music is uplifting and is made to make people happy. This is also what I've tried to do with the music I make.
What Australian bands do you like nowadays? And other than Australian?
– Australian bands I like … You Am I, Even, Welcome Mat. Favorite Perth bands… DM3, Thermos Cadre, Adam Said Galore, Turnstile, The Tucker Bs, "O'". Outside of Australia … The Swinging Neckbreakers, The Parasites, Smog Palace, Red House Painters Sparklehorse, High Rise, Guided By Voices.
If there's anything else that you'd like to add…
– In closing I'd like to say that I've thought about retiring from playing and recording music because it's so hard to find the time to do it properly.
What's kept me going over the past ten years has been the encouraging fan mail from all over the world. I'd like to take this opportunity to say thanks to everyone who has bought and enjoyed our music.
– Thanks to you Kim…
IÑAKI ORBEZUA
Originally published in Otoño Cheyenne
[Torpedopop 2004-04-07]