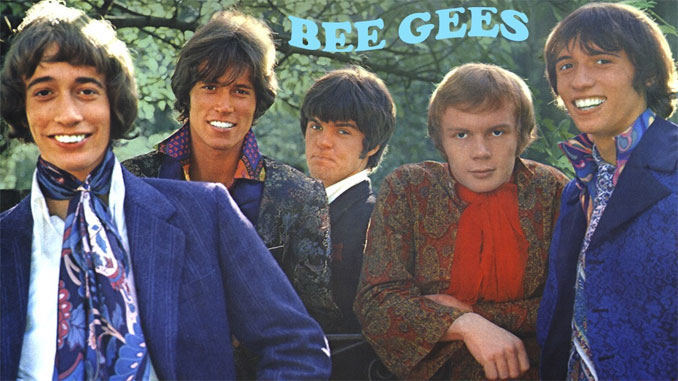 Denna artikel skall handla om Bee Gees och Genesis.
Den normale popälskaren tar sig förtvivlat för huvudet och hoppas Now & Then snabbt skärper sig till nästa uppslag; förhoppningsvis var det bara en mardröm.
Men fortsätt lite till är ni snälla. Det gemensamma för dessa grupper är att deras debutplattor är bortglömda och i mitt andra exempel har fansen inte mycket till övers för skivan. Därför vill jag återupprätta gruppernas skamfilade rykte en aning.
BEE GEES
1st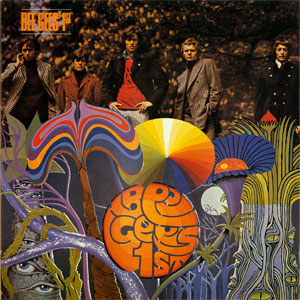 Detta är egentligen ingen debutplatta. Bee Gees karriär startade nämligen i Australien, där de gjorde en hel del singlar och tre LP innan de åkte tillbaka till England. Men bröderna Gibb är födda i England och 1st var den första engelska LPn.
Och vilken debut det är! 14 låtar, varav så gott som alla hade kunnat släppas som singlar.
Bee Gees i början var i och för sig drabbade av svulstiga arrangemang men det var väl å andra sidan även Chris Farlow, Left Banke m fl.
Popkänslan störs i alla fall inte.
Singlarna New York Mining Disaster 1941 och To Love Somebody finns med. Den sistnämnda måste vara en av de bästa vita soullåtar och detta var långt innan Scritti Politti och Simply Red kom och förstörde stilen.
Turn Of The Century inleder. Uppbackad av bl a oboe (ni märker likheterna med Julian Cope) har den en refräng som kunna slå klackarna i vilket tak som helst. Holiday är en spartansk, oerhört vacker låt (vilka möjligheter som egentligen fanns i låten visade amerikanska The Clique ett par år senare på sin betydligt mer arrangerade version).
Craise Finton Kirk Royal Academy Of Arts är piano och en telefonröst och en melodi kanske inte i klass med When I'm 64, men man tröttnar i alla fall inte lika snabbt på den.
Och detta är bara en bråkdel. Jag har till exempel inte nämnt Red Chair, Fade Away, Cucumber Castle (där melodin svävar på ett moln byggt av fioler) eller Close Another Door. Den sämsta låten är In My Own Time och ni som har Three O'Clocks debut-LP Sixteen Tambourines vet att den inte är så dålig.
Snällt och svulstigt? Javisst, men här finns mycket poppsykedelika i Moves och Herds anda. En given 10-poängare.
GENESIS
From Genesis To Revelation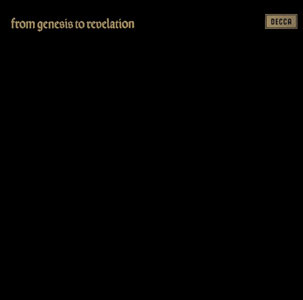 Bara LPns kvasipretentiösa titel kan få vem som helst att ge upp och gav upp var precis vad skivköparna gjorde.
Även gruppen själv har visat sitt missnöje med den i otaliga intervjuer – därmed förstår ni att den måste vara bra.
Det är emellertid ingen platta för en inbiten popälskare, utan produktionen är tämligen pompös.
Ändå kan jag inte låta bli att smälta inför hur kristallklart och och vackert det låter.
Det skadar dessutom inte att låtarna egentligen är ganska lättillgängliga och framför allt fullastade med m-e-l-o-d-i-e-r.
Det går heller inte att undvika att dra paralleller med Moody Blues men eftersom jag anser att de inte har något med symfonirock att göra (Moody Blues hade nämligen melodier, inte alltför långa låtar och framför allt inga soloorgier) ligger den gruppen ganska högt på min lista.
På From Genesis To Revelation sveper melodierna fram; de tar oss med på den ena behagligare utflykten efter den andra. Produktionen är kanske något tunn – det ska medges – men plattan står ändå med ena foten i 60-talets ljudbild, och då finns det inte så mycket att tillägga.
Plattan har återutgivits ett par gånger och om man köper LPn Rock Roots får man förutom alla LP-spåren även de två första singlarna, The Silent Sun och A Winter's Tale – guldlåtar även de.
Ursprungligen publicerad i Now & Then #6
[Torpedopop 2004-03-25]