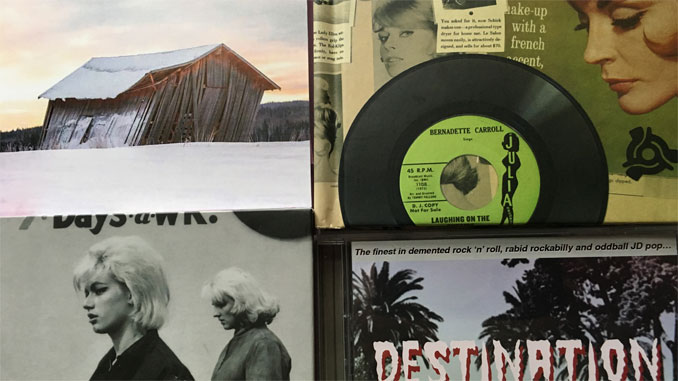 Whilst 2018 is about to go into history for good, now is a time as good as any for an announcement regarding compilations released this year. I would like to direct special spotlight on three of them, just to make sure that they do not pass without your attention.
Numero's Basement Beehive – The Girl Group Underground; 2LPs with 28 songs – or for B-side completionists, a double up on 2 CDs with the same artists on the second CD as on the first one. Basement Beehive contains just what the title indicates – a variety of fortune-hunting girl groups (and managers) struggling in the shadow of the most famous ones during the '60s when this music style was in fashion. The groups included here performed in styles ranging from rhythm and blues to syrupy teen pop ballads over soul and some rock and roll. Get an idea of what to expect by these tracks: The Tonettes (I Gotta Know), The Hill Sisters (My Lover) and the female rendering of Them's Gloria by The Belles (Melvin). Comes with a swanky booklet.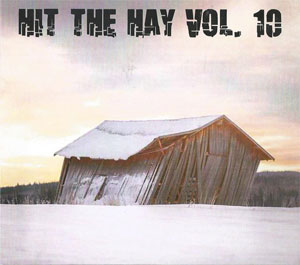 Hit The Hay Vol. 10 by Sound Asleep Records; 25 great rather unknown pop, rock and country songs (and everything in between these styles) as always carefully compiled by Jerker "Sound Asleep" Emanuelson.
Have a listen to Diamond Hands (Maybe Tomorrow), The Trashed Romeos (Be Good While I'm Gone) and David Brookings & the Average Lookings (Time To Go), and you will see what I mean. Just let us hope that present publishing interval – Vol. 9 was released in 2017, six years after Vol. 8 – will have possibilities to be kept in the future.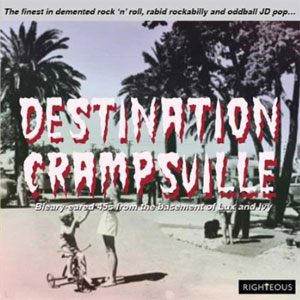 Destination Crampsville is a 2 CD with 52 "bleary-eared 45s from the basement of Lux and Ivy" released by Righteous (sub-label to idle Cherry Red Records that also gave us the Kiwi comp How Is The Air Up There? earlier this year). Destination Crampsville is a collection of antique specimens of misdirected rock 'n' roll, nuttiness in rockabilly, pop and doo-wop, obsolete dance crazes, and awkward instrumentals suitable for Cramps fans and wannabe Cramps fans. Give your ears and nerves the stress test with: Scott Wood (Chicken Rock), Jackie Weaver (The Tingle) or Gin Gilette (Train to Satanville). Destination Crampsville is highly recommended, despite the potential for duplicates amongst us that have been fond of this kind of stuff for a while.