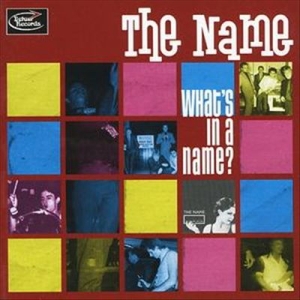 Another great effort by the Detour label, on their mission of preserving the '70/'80s mod revival scene.
Just like it was the case with most of the participating bands, The Name's sound was also inspired by The Jam's pop art-ish, Who-influenced arrangements which I can never get tired of. What made them so special was the addition of extra vocal harmonies, causing a constant balance between the retro modernisms and classic power-pop.
Weller's spiritual presence is clearly evident in the Jam-packed opener You're Gonna Lose That Girl, later "polished" by The Records' Huw Gower for an unreleased single (both versions are included) and in Train, where you'll also notice a bit of a Motown, as well as a guitar part that brings to mind The Beatles' Birthday.
Containing the line "… I see you walking down the street, true blue and British to your feet …", it's no wonder that the early Who-sounding Misfits had become the band's unofficial anthem, and the Rubinoosed vocal harmonies take it to yet another level.
Another song of anthem-like proportions is the uncensored version of their only single release, Fuck (Forget) Art, Let's Dance … what a statement !!! … it almost doesn't matter what's the song like, though it's another power-pop gem, just like Take Me Time (To Forget Her), which, funnily enough, brings back the guitar line from The Outsiders' classic Time Won't Let Me.
The second half of the album is made of various live performances, including a fine choice of covers like the 7 minutes rendition of Page's mod classic The In Crowd, a bit arty-farty take on Take Me To The River, the rough quality sounding Temptations' hit My Girl and the super charged-up Anyway, Anyhow, Anywhere, matching even The Who's own live energy.
Though it had never sounded like that until now, this collection proves that this band really was THE Name on the '80s mod scene.
[Released by Detour 2002]