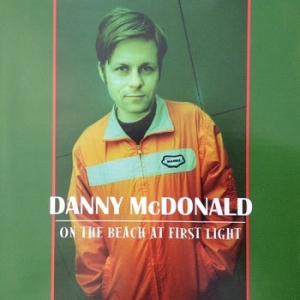 After an album by his band P76, and then his own solo debut single, Danny McDonald continues his mission of constantly bringing the sun-soaked, summer sounds to our homes.
Just like it was on Into The Sun album, this release also uses the snappy, short-sharp-pop opening formula, with 1:20 minutes of perfect "replacement" for your Big Star records, called Soaking Up The Sunshine. It would really be a shame if the BIG ballad This House Was Once Our Home doesn't get a chance to fulfill it's monster hit potential, so label giants, watch out for this guy, this is where you money lays.
The second half of the EP is just as catchy, with another barely 2 minutes long power-pop classic, Friday Night, and When Money Comes My Way (let's hope he's anticipating some of those giant label's interest!?) continues where the previous single's b-side had left off, and it's the acoustic on-the-beach- by-the-fire concept that will make you ask for more, and concerning Danny's hyperactivity, it seems that we won't have to wait too long.
[Released by Pop The Balloon 2002]