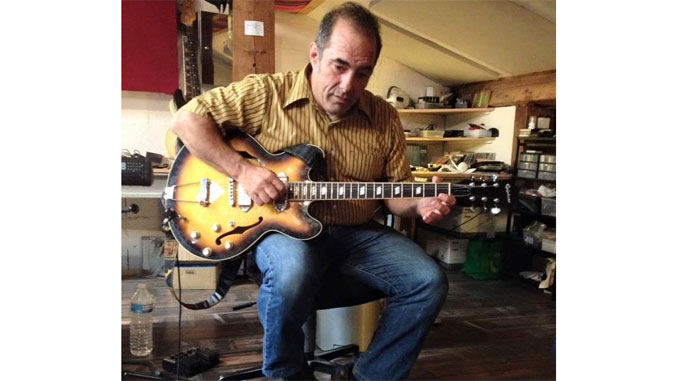 No One To Cry To with the Beatosonics on the excellent CD compilation Souvenirs: Little Gems of Pop [Sound Asleep Records, 2009] caught my interest a little bit extra when I learned that it was no one less than Jim Diamond who sang, played guitar, wrote half of the songs and engineered this their one and only album, Mass For Shut-Ins [Freedom, 1992], which contains some staggering power pop spiced with that certain rock'n'roll feeling, such as in Say You Love Me.
Jim Diamond is of course most known for his monumental work as Ghetto Recorders' producer and engineer in Detroit. Here he produced a large number of bands that represented many different music styles. After Ghetto Recorders, he has persistently continued his wide-ranging mission in other studios. What also could be pointed out is that Jim Diamond also played bass and guitar in too many band to mention.
Mass For Shut-Ins is for many a rather unfamiliar album, which makes a perfect excuse to get this record known to PopDiggers, although this album was far from the start of Jim Diamond's music career; he began crafting noise already in the '80s. While we at it, we take the opportunity to learn more about what shaped the development of young Jim Diamond and update ourselves regarding the many things that presently are going on in his professional life.
PopDiggers: Was – the strangely named – Mass For Shut-Ins your first record and how did that come about?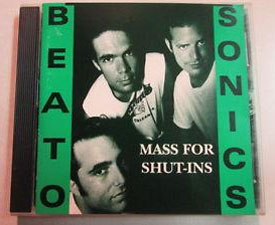 Jim Diamond: I came up with that name. Mass For Shut-Ins was a TV program on Sunday mornings in Detroit. It was a Catholic Mass for people who couldn't go outside. We all thought that was a funny album title at the time for some reason. I had a pop band called The Wayouts 1986–1990 before that; Somebody's Gonna Get Hurt is one of mine. The Wayouts had two releases on cassette, Trippin' with the Wayouts (a mix of live recordings I made in 1987 and 88) and The Wayouts which was a studio recording I made in 1989–90. You'll never find these! You can find Youtube uploads of The Wayouts cassette if you Google "The Wayouts Lansing".
PD: What kind of music inspired you at that time?
JD: I've always been inspired by many things. 50s and 60s rock and pop, power pop, punk rock, hard core, psych. Obviously in The Beatosonics we were into rock and pop.
PD: What happened in the four-year spell between Mass For Shut-Ins and the start of Ghetto Recorders in Detroit? At first sight it seems like a giant step to go from Beatosonics to Bantam Rooster?
JD: In the middle of 1993 I left Austin, Texas, and went back to Michigan where I was working in a recording studio as an engineer. I also was playing guitar in two bands at the time, one was "Mark Lansing and His Board of Water and Light" (MC5 cover from a live radio show, 1994) and the other was "The Poptarts"; live clip. These bands were more 60s rock. In 1995 I quit the studio and began to work in a steel factory! Then in 1996 I moved to Detroit and began recording in what would become Ghetto Recorders. It was not a giant step, I always liked noisy music and garage and pop all at the same time. The Poptarts and Mark Lansing recorded some songs at the studio I worked at at the time. You can find some of these on my Soundcloud page.
PD: How would you summarize your twenty-year time period at Ghetto Recorders and could the end of it have been avoided in any way?
JD: Ghetto Recorders was quite an adventure. I did not have any plan in mind other than that I wanted to make records that I liked and not be told what to do. I do not want a boss. One record came then another then another, it was all very natural, there was no plan. The building was always slated for demolition. The owner never did any repairs. They really wanted me out of there at the end.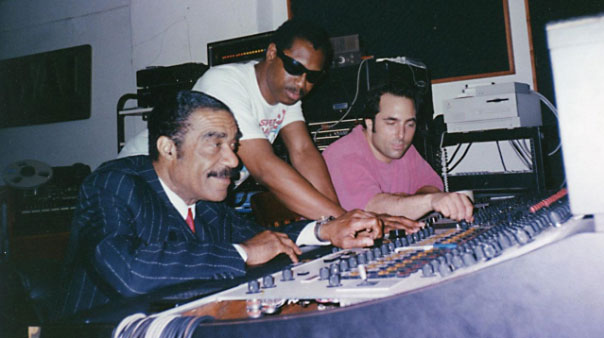 PD: The Oblivians played in Copenhagen recently (May 24, 2018) and it was a real treat to experience their compressed form of rock'n'roll live. You met Greg Cartwright when you produced Compulsive Gamblers in 2000 (Crystal Gazing Luck Amazing, Sympathy For The Record Industry; track: Stop And Think It Over). In a Bored Out-interview he salutes this production and tells that the sound was achieved by keeping everything simple and stay true to the live sound. It seems like you and Greg Cartwright musically have very much in common?
JD: Yes, of course. We did the Compulsive Gamblers record in four days, most of it was live, even the vocals. We had a great time making that one.
PD: Is simplicity the only secret behind that audio energy that usually comes out of the speakers from the records that you produce (such as Paul Collins: Kings Of Power Pop from the album with almost the same name [2010] and The Sonics: The Hard Way from This Is The Sonics [2015].
JD: It is simple. I listen to the band and I know how to make them sound good in a recording. You take the live performance and you make it better. You want to have the energy and the fun feeling of the show translated onto the tape. One review called my production style "simple/dirty" I guess that is accurate.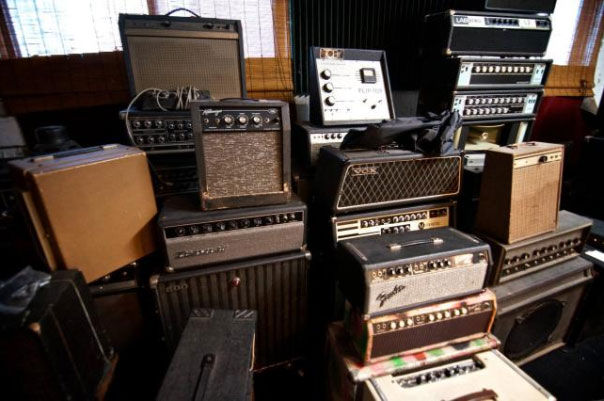 PD: What producers do you value highest? At times your sound reminds of how Chris Thomas is credited to have made the best of The Sex Pistols in 1976 and 1977.
JD: I understand about Chris Thomas; I think it's a fair comparison. One producer I really like is Shadow Morton. He did the Shangri-Las and the New York Dolls. Also, Ken Nelson, he produced Gene Vincent, The Louvin Brothers, Buck Owens. But I really don't think about other producers when I am in the studio. I don't have a hero.
Note: Mary Weiss from The Shangri-Las made some kind of a full circle when she and The Reigning Sound recorded Greg Cartwright's Stop and Think It Over on the Norton album Dangerous Games in 2007 which have liner notes by Shadow Morton.
PD: In an e-mail conversation we had (on a piece of Brimstone Howl's Magic Hour album, sorry Swedish only), you told me that you lived in Montpellier, France, and apart from the studio in your hometown you also had studios in Toulouse, Ghent and Barcelona. How is the situation nowadays?
JD: Yes, I work in Detroit quite a bit at a studio there. Here in Montpellier as well. The situation is the same. In July and August, I will go to a studio in the north of Spain, Italy and the north of France.
PD: Are these studios according to the analog school and equipped with gears from Ghetto Recordings?
JD: Some are analog and some are digital. I can work in either situation. I brought some microphones and some outboard gear such as microphone preamps and some compressors and some fuzz boxes from Ghetto Recordings.
PD: What bands are you mixing at the moment and which were the latest bands you produced?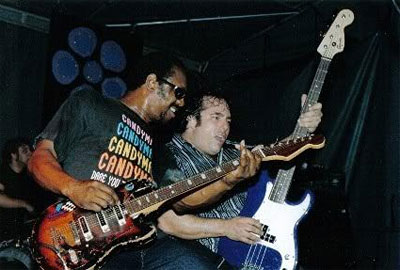 JD: So many! The Excitements from Barcelona, The High Strung from Detroit, Ohio Wild from Detroit, The Deadly Vipers from Detroit, Les Playboys from France, Muck and the Mires from Boston, Wally Pleasant from Detroit, Johnny Mafia from France, The Morlocks from Germany, The Jet Beats from Detroit, Kursed from France, Whodunit from France, Les Rustyns from France, Delgres from France, The Lamplighters from Australia, The Norvins from France.
PD: Are you presently engaged as a musician as well?
JD: No, I am not playing with anyone currently.
PD: Do you still meet your old music buddies from the US, such as the members of The Dirtbombs?
JD: The last music buddy I saw in Detroit was Mary from the Detroit Cobras last week.
PD: What are you presently listening to?
JD: Phil Ochs. I love the song Gas Station Women this week.
We wish Jim all the best in the future. And do not forget to check up his present and impressive roster of bands.