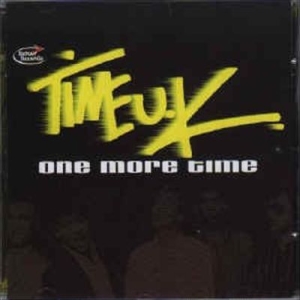 Of course, after The Jam called it a day, Weller taking the spotlight was an expected thing. Still, drummer Rick Buckler was the first one to continue the post-Jam musical course, forming a kind of an all-star line up, consisting of former Pretenders/Sham 69/Tom Robinson Band/Yoko Ono Band/Steve Marriott All Stars/Godley & Creme … collaborators.
Thanks to this historical "detour", made available by this always MODern label, the fact that's been hidden from most of the public, now becomes clear, and it's that the recorded output of Rick's band was at least just as good as anything by The Style Council, or any other band of the period.
Releasing only three singles, Time U.K. managed to cover all the aspects making an authentic, British post-mod combo, including a couple of new wavish power-pop gems (The Cabaret, In This Land …), a late '60s, Britpop sounding Remember Days, reminding of The Small Faces at their most cockniest, a powered up Nick Lowe-ish pop-a-billy Playground Of Privilege, even some Bowie-like dramatics like Further From Heaven, and probably their highlight, called You Won't Stop, entering the blue-eyed-soulful protest song (May)field, and also following the path started by The Action before they got "brainy".
As a special bonus, you also get some unreleased stuff (under the guise of Sharp), including a coupla tunes with the line up featuring the other half of The Jam rhythm section, Bruce Foxton, making this an essential post Jam release.
[Released by Detour 2002]