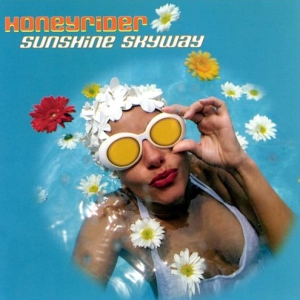 The album title tells it all. This is a perfect summer soundtrack, so it's a shame I haven't got this half a year earlier, but it will surely do in the years to come ….. and maybe its main purpose is to do exactly what it did for me, to worm the cold winter days …… even set them on fire!
Just like you'd expected, it's mostly about multiple-vocal harmonizing, combined with power-pop arrangements of mid'60s influenced melodies, ranging from The Beach Boys' sun'n'girls themes (Sun Coast, Summer Girl), a bit sugary garage punk of Are You Clear, which should make Paul Revere ask himself: "just like me?", to the classic beat pop sounds of Madeira Moon or Summer Love Affair.
There's also an evident touch of end-of-the-'80s British indie pop in a coupla songs, so the fact that the album was recorded in England doesn't really come as a surprise.
Clocking in at 25:48 minutes (12 songs!), this is an instant audio-refreshment that will take you Sunshine Skyway, no matter if it rains or shines, or even snows!
[Released by Orange Sky 2002]