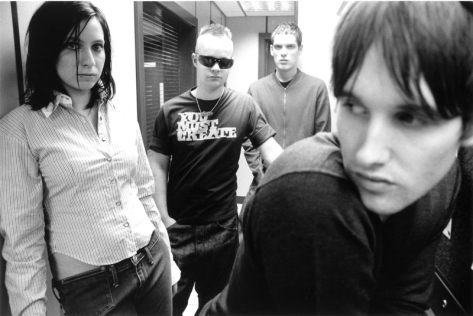 Third time the charm? Now on their third US label and once again having a one year gap between the release here and back in their home market.
To compensate for the latter hindrance Kinetic has packaged this album with a bonus DVD disc (my DVD collection has yet to hit critical mass so I don't own a player, thus I'll just ignore that bit), not to mention a "bonus track" and CD-ROM stuff on the main disc.
But what about the music? Well with Owen Morris, back also for the third time, as Engineer and Co-Producer and now the addition of the dreaded Alan Moulder as Mixer, trepidation would be an understatement.
There's a good bit of how thing are with the Waxwings: plenty of fuzztone, reverb and other efx, but, miraculously, not the suffocating level of reverb that is usually the sign of Moulder. You get some of that herky "indie" drumming in spots.
There is a pair of sharp Stooges/MC5 style rockers (Shark and World Domination), and a catchy, swirling, rocking single (lead off track Walking Barefoot).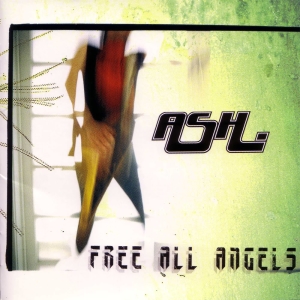 You also get some "art" moves: string-laden ballads — one of which, Candy, uses a sample from the Walker Brothers' Make It Easy On Yourself — and a clubby, loop-filled, Manchester-style thing, Submission.
There is one track, as by now you knew there would have to be, which in a way could be thought of either way. The 1'56", quasi-Surf masterstroke, Pacific Palisades. It has hooks and bounce galore, with energy and a full bouquet of backing vocals, including a perfect call-and response hook at the end.
It contains their most dulcet guitar solo, probably ever. For flavor they throw in namechecks of Brian & Dennis Wilson and Sharon Tate. Mark it down to add to the playlist along side 1st album Barracudas, the Golden Horde, Sonic Surf City and latterly Queers.
A consumer note: there are some singles in various foreign territories that include a BBC session recording of Teenage Kicks [Undertones]. Beware! It's missing all the joy, the essence of the song.
[Released by Kinetic 2001]