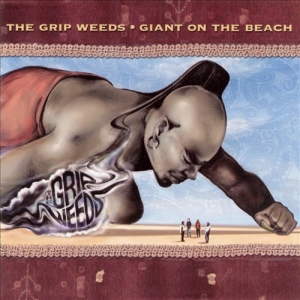 The Grip Weeds might be just the perfect American counterpart to Britain's own Bronco Bullfrog these days, by way of delivering the same vintage technicolour soundscapes and yet not sounding dated at all.
Appropriately enough, Giant On The Beach opens with the thundering gigantic guitar MOVEments of Astral Man, and throughout the rest of the album, the kaleidoscopic guitar arrangements are what most of the songs are based around.
Be it the rootsy, west-coast-ish Buffalo Springfield-inspired, semi-acoustic harmonizers like Give Me Some Of Your Ways and Sight Unseen, the British psychedelic ways of Gone Before and Telescope, or the trippy popsike riffing of Waiting For A Sign and I Believe, where they sound kinda like The Beatles around '65, when they were just about to start day-trippin'.
One other detail worthy of note, is that Closer To Love is an extremely rare (co)authored effort by the moderndaze unsung guitar hero Kristin Pinell, on either The Grip Weeds' or The Rooks' record, justifying why there should be a lot more of these in the future.
[Released by Rainbow Quartz 2004]