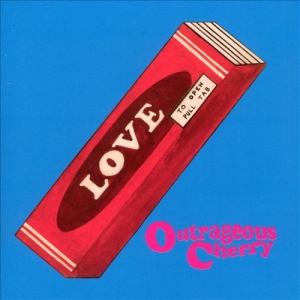 After the last couple of albums, covering almost everything from outrageously catchy instant pop classics to dark spooky psychedelia, the 'Cherry delivers some more of the same, it's just that (IMHO) this is the first time that they manage to capture an "all-killer-no-filler" concept.
Another way of looking at this as a conceptual album, might be to consider it a stylistic exercise, where Matthew Smith offers us an imaginary view of the sixties, in case that everything had been produced by Phil Spector, from the early Rolling Stones (Pretty Girls Go Insane, Trouble Girl) or some garage beatsters like the 'Watchband (You're Not A Nice Girl) and the 'Prunes or the like (Unless).
And through the Revolver-era Beatles (The Unchanging Frequency) and Syd fronted 'Floyd (You've Been Unkind), to The Velvet Underground (You're A Reflection Of Infinite Chaos … which actually doesn't come out too unlike Jesus & Mary Chain) and the usual pop confectionery brilliance (Why Don't We Talk About Something Else, Our Love Will Change The World, Calling).
Considering the above, I suppose Outrageous Cherry aren't about to change the world, but then again, they might do after all, at least for 37 minutes, by distracting our minds from what's happening to Phil these days.
[Released by Rainbow Quartz 2004]