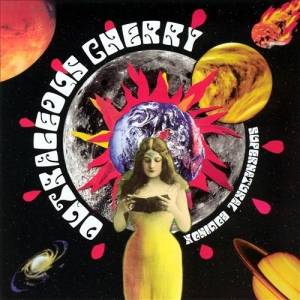 I'm not sure if everyone will agree that, according to the "outrageous" studio wizz Matthew Smith, the Outrageous Cherry's music is taking the band towards "an interstellar bubblegum concept album", but the definition sounds so damn catchy that I decided to believe him.
Anyway, if you're still interested in an additional opinion, here's what I've heard. A Song For Someone Sometimes and If You Want Me are pure, late '60s pop perfection, wrapped up in what you might call "the closest you can get to the initial wall-of-sound these days" and See Through Everything is possibly how would've Oasis sounded like if produced by Phil Spector ….. in 1966.
(I know) You're Both Of Me is like an older Keef, steppin' back through time, to join Syd's 'Floyd, Desperate Times, Desperate Measures sees the band "throwing" '70s 'Stones, while Saturday Afternoon sounds as if the same titled 'Airplane song had been written from the "daydreamy" 'Spoonful aspect.
Regarding the 'Cherries' everlasting V.U. references, if there was another song in the vein of There She Goes Again on the Velvet Underground's debut album, it could've sounded something like This Evening and some of the psychedelicate moments (the title tune, Girl You Have Magic Inside You, Young And Miserable) come out like a more adventurous Black Rebel Motorcycle Club.
To me, O.C. albums always sound a coupla tunes too long (not having anything to do with time) but there's always a whole lot on there, making them more than worthwhile and there's never been so much of that like on Supernatural Equinox.
[Released by Rainbow Quartz 2003]