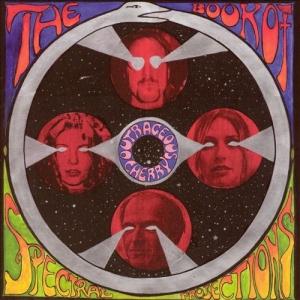 This band has already established them as "outrageously" vintage sounding, but with this album, a new standard is being maintained, and it could be described as "the ultimate retro-futuristic sound".
Generally, what you get is a spaceish psych concept, mostly sounding like Phil Spector producing the early 'Floyd in Joe Meek's apartment. Songs like Shadow Of My Universe and The Hour Glass are classic Barrett-fronted Pink Floyd, in places with even with vocals beautifully balancing between being in'n'outta tune, just like Syd did, and the same goes for some other tunes with the addition of the guitar twang, like in It's Only Sorcery, that will make you feel like surfin' Through Parallel Dimensions, and there's also It's So Nice To Be Here which is sure to cause a "madcap laugh" or two.
Though mostly staying in the psych area, there are some slight digressions inside of the genre too. Is It Time? and Electric Child Of Witchcraft Rising cover the classic popsike division, just like When You Emerge, sounding kinda like The La's doin' some of The Troggs' late sixteez numbers, or Fate's Strange Parade, reminding a bit of an acoustic, early T-Rex (or is it Tyranosaurus Rex then?).
Entering this sort of a glammy zone, there's some more of it heard in Spectral Sunrise, which is close enough to Bowie's own space-concept, and History Of Magic, a beautiful ballad which could've easily conquer the world's charts, if only it had been recorded by Suede, though I'm sure they could never manage a version so full of adventurous mystique like this one.
Besides all this, there are also some audible traces of late '60s 'Stones in Here's Where The Stars Are Cracking Up, The Unseen Devourers recalls the shoegazing of The Jesus & Mary Chain, Always Less Than Changing is something like a '67/'68 DIY recording of The Stone Roses, and you'll even hear a drop of an early Sonic Youth here and there.
If you ask me who needs a double album (it's a 78 min. long single CD actually) of retro sounding proggy-space-rock … No one I guess, except if it sounds just like this. So … YOU need this!
[Released by Poptones 2001]