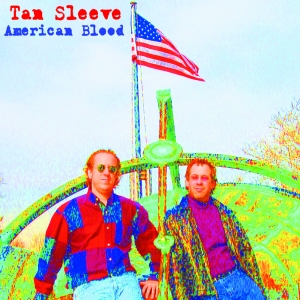 With the very same "wind" blowing their sails, the pair of Lane Steinberg and Steve Katz (AKA Barry) continue their cruise through the pop history.
The opening crunchy title tune praises the American Blood by way of a "young" Canadian, followed by the promising title of When Lindsey Buckingham Shaved His Beard, which takes you on a sentimental journey through the '70s, as if guided by Don McLean, before the XTC-een popsike of Baby Took A Good Man Down.
The Girls Like The Hits kinda reminds me of those who struggled hard to keep the power-pop spirit alive through the '80s, while Mr. Combover is a funny little, almost spooky tale, told in a Dylan-ish folky way, and I can almost hear Dionne Warwick singing the imaginary Carole King/Burt Bacharach collaboration Walk Me Through It.
Some more jazzy Bacharachian subtlety, with a touch of Wilsoniana, can be heard in Every Time He Breaks Your Heart and I'd Love It If You Broke My Heart (with the ghost of George Harrison stepin' in for a solo), Partly Girl, Portly Boy is a "satisfaction-guaranteed" piece of 'Stone-throw, while I'll Know It's Spring is a personal fave, made of some '70s Beach Boys-through-Paul Bevoir vibes.
Appropriately enough, the album comes in a "say-no-to-jewel-cases-save-the-plastic-forest" vinyl-like slip case.
[Released by Cheft 2005]