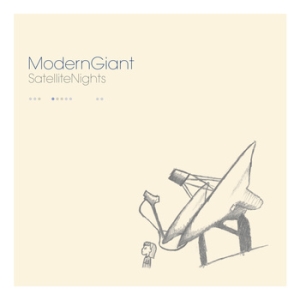 Though I don't really consider myself a fan of the so called "spoken word" way of expressing within the rock'n'roll concept, one such tune just happens to be the highlight of these Aussie popsters' debut album.
This laddish tale of The Band's Broken Up, is told by the way of The Streets, as if being backed by The Smiths, and besides another "spoken" pair, there's also some stripped-down melodic folky intimacy in the vein of Belle & Sebastian in the opening I'm Not Broken, as well as some breezy, '60s influenced indie pop such as Keep On Movin' and Thought That You Were Somebody Else, or summery west-coastish "thrill" of San Sebastian.
So, I suppose it's not really likely that they're destined to become "giant", and they definitely aren't what you'd call "modern", but they sure are capable of providing a night or two of pure pop fun, satellite or not.
[Released by Popboomerang 2005]