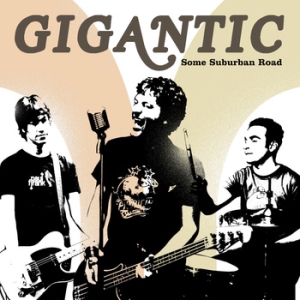 Even though it might not be the intention, for those in the know, rather than now, this Perth band's name might be indicative enough of the references that first spring to mind while listening to this CD EP.
Remember that ol' Pixies' song of the same name (and the name of one of the places where the EP was recorded is Debaser Studio!?) ? Well, it's that late'80s noisy indie pop that these four songs remind me the most of.
Not so much the Pixies themselves, but rather some of their contemporaries such as Buffalo Tom and the like, or Gigantic's own native soulmates like the Lemonheads or DM3, whose most melodic moments are being brought back in the opening title song or the shouldabeen-title song The Highest Comfort.
While it's a bit grundgier approach of Dinosaur Jr. or Grant Hart fronted Hüsker Dü that's being brought to mind through Mr. Sound and the closing garagey psych of End Transmission.
So, this should be a good way as any to point those in the "now", towards the "know".
[Released by Popboomerang 2005]