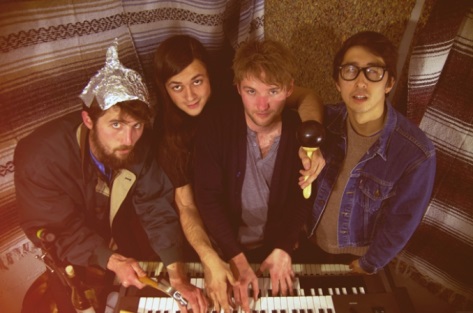 These are some young 'uns out of San Francisco, fronted by three singer-songwriters – Ryan Wong, Pat Thomas (not to be confused with Absolute Grey's Pat Thomas, who I think is still residing in the same environs) and the most prolific of the bunch, Pat Mcdonald. The fourth member is nimble drummer Alex Fleshman. The band's aesthetic has a decidedly roughhewn, '60s garage bent — their producer Tim Cohen's (Fresh & Onlys) protestations to the contrary notwithstanding — with a certain artificiality induced by the under mixing of and overt use of effects on the vocals. Replicating the false memory of primitive, back room, 3-track tape, obscure regional labeled circumstances of the original period (take your pick of Teenage Shutdown volume)? Are vocals all about just sound now? Do today's indie kids have nothing to actually say; or care about getting those thoughts across if they do?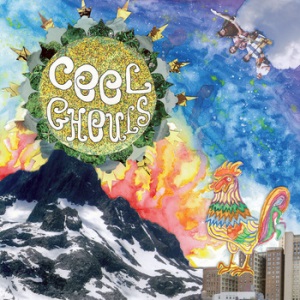 Contrary to what you're probably thinking I quite enjoy this record, if I just accept it's that second point. The album starts off with Ballin, a janglicious tune full of Merseybeat harmonies and bounce. The short and sweet guitar solo comes in with just the right dollop of twang to set it off. Natural Life is a superb folk-rock/soul mélange complete with horn section and with as much twang in the lead vocal as in the lead guitar. The Barber is a garage groover with bright, jangly lead work, and boisterous call and response vocals. In the Morning goes whole hog garage stomp in the verses complete with classic fuzztone guitar; the choruses twist into a low rent Everlys twang, complete with the picking. Supernatural Forces introduces some yodeling to the mix as it leans the deepest into a proto-country-rock, touched by Chuck Berry, all stretched and strained into something unexpectedly attractive.
Both sides of the album (as far as I know this is available on vinyl, cassette and as a download, no CD) end with five minute epics, Witch's Game and Earthquake. The former is a fuzzed out, psych march with folk-rock harmonies folded in, while the latter is a moody, mid-tempo number, with the horn section subtly reappearing until it gets to the cacophonous break where all hell breaks loose for 12 seconds. There are bits of each that are attractive, like the call and response vocals after the bridge in Earthquake, but to my ears they still have yet to develop their craft to produce tight, coherent works of such length.
[Released by Empty Cellar 2013]