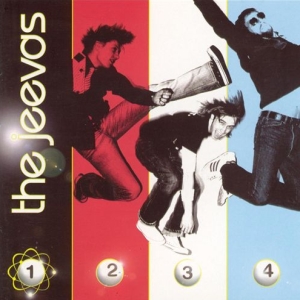 Crispin Mills — scion of famed '60s teen actor Hayley, whose classic film Where Angels Go, Trouble Follows was partially shot on the outskirts of town here — returns from the crash of Kula Shaker with this simpler, Pop-Rock three piece.
This album actually came out a year ago, and, by the time you read this, a new one will have come out. With the lag of when it showed up in my mailbox and how long it's taken to get this issue done, that's the way these things go.
Anyway, these recordings are clearer, rawer and generally more straight up rocking than KS ever seemed. Though Silver Apples, a slightly older tune co-written by someone named Mark Pritchard, harkens back to that shaggy, reverb buried, efx laden, post-Oasis realm that KS played in. Mills is still wearing his musical influences on his anorak.
The opening track, Virginia, is a snappy, playful, mid-tempo rocker built from a melding of T.Rex & early solo Uncle Lou. It's got a bouncing rhythm augmented by some Glittery handclaps, a drawling, declamatory vocal which sweetens up for the choruses and some Whoish falsetto harmonies in the bridge.
The following Ghost Cowboys In The Movies, is listed as being adapted from a song called Bike by some band named Bucky. It has a real drawl adding to its feeling like a languid rocker out of the Southwest, a very appealing melody with some nice coloring provided by a vibra-slap (or one of those oddball percussion pieces), an organ solo and the briefest appearance of those falsettos.
The third tune is an outright cover, a distorted, rougher, more Rawk reading of the Undertones' You Got My Number — pretty cool. Next is a savory, early-to-mid '70s sounding ballad with a haunting organ, a Stonesish, repeating guitar figure and the big set-up for the quiet closing.
Once Upon A Time In America is a heartland rocker — so distinctly familiar yet elusively named — with a rolling vocal melody, martial, mid-tempo rhythm and a clean, lyrical guitar solo. The song feels drawn somewhere between Runaway Train Soul Asylum, 2nd album Marah (without the banjo) and 3rd album Tom Petty.
Except for the cut mentioned at the top, this record proved to be quite the surprise.
[Released by Cowboy Musik 2002]