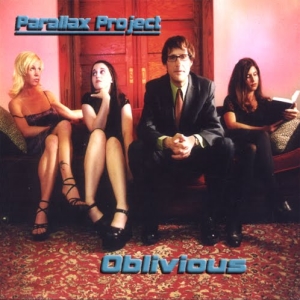 Though mostly hidden behind the front men in the previous projects he was involved in, the sole composition on Cherry Twister's second album, She's In Love Again, (along with a couple of collaborations) was an indicative hint of Mike Giblin's composing talents.
On his debut long-playing solo offering, he continues the unmistakable Cherry-concept, and also widens the scope by adding his own stamp. His pure pop voice seems pretty comfortable in the popsyke balladry that tends to make you feel high, like you're on "cloud eleven".
Some examples of such audio-ambience are the songs like Sometimes, Take A Walk, with it's discreet touch of early Beatly melodies or When I Die, which may be sharing a bit more than just the similar title with Brian's song, at least spiritually.
Where You Been features a "Dylan-just-turned-electric" arrangement, complete with the Kooper-like organ-isation , of course minus the Bob-voice, while Advantage even incorporates a garage-punk guitar riff into the melodic sophistication.
The highlights of the "project" come in the shape of the power-pop essence of Definitely Maybe and To The Moon, the jazzy verses against the magnificent hook leaden arrangement of Step Right Up and City Rain, sounding like the 'Fanclub trying to recapture Dean Torrence's rainy-concept in the same harmonious way.
Anyway, the Tall Boy label couldn't have chosen a better way to start its long-playing mission.
[Released by Tall Boy 2002]