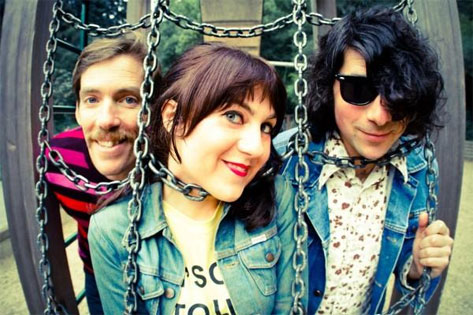 The Wrong Words – The Wrong Words [Trouble In Mind/2011]
As always I'm a bit out of the loop, though being 3000 miles away might be considered a mitigating factor, even in this "wired" aged. Seemingly been going on for the last few years, it's only been in 2011 that I've become aware of the latest ostensible Bay Area scene: Bare Wires, one of the best bands I've seen this year. (As always what is best for me may not be for you.) The Fresh & Onlys are very interesting instrumentally, but have not put the work in on vocal arranging. Thee Oh Sees could use a bit more "Fuck Art Let's Dance" in them, but have some cool little nuggets occasionally interspersed. Ty Segall I'm waiting on more exposure to, before making a flippant comment; as well as probably another handful I've yet to come across. The Wrong Words I had never heard of before April. But following through a bit of curiosity, via a series of links emanating from one of the many random emails that come in, our paths crossed.
Upon getting this album the first thing that I noticed was that there was only one song longer than three minutes, oh so barely, out of the twelve, and one-third under two. As to what the bytes and bits form… When people who never read two issues of the late THE BOB used to ask me what we covered, my answer was "scruffy, energetic bands with guitars, melodies and harmonies." This comes close to epitomizing that: definitely scruffy, a tad underdone on the harmonies, but plenty of energy. In particular, the sound here seems to be conjured up from in utero infliction of almost every cool UK 45 released between 1978 and 1979. The thrash and bam is a mélange that encompasses Buzzcocks, Protex, Squares, Vibrators, Boys, Smirks, Records, XTC (without the keyboards), Shake, and so on. Lead singer Josh Miller has that adenoidal tone down. The rhythm section has lots of bounce, with even a hint of swing in Layla Cooper's drumming peeking out.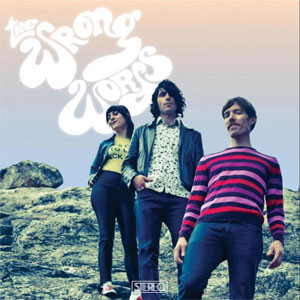 The album takes a couple of songs to warm up but as you reach "Everything Is Different Now" the hits just keep coming. It's a mid-tempo jaunt with snap, crackle and pop. "Say Goodbye" is a thumping, downhill rocker swept along by bassist Alex Green, with a sweet, pealing guitar solo and mid-ground vocal that hit its apotheosis in the bridge. Jumping down to "Summer's Gone," which in a blind taste test it wouldn't surprise one to think it was some long lost demo from the Drop Out With… period Barracudas.
One more leap, to the end and the 3:02 "I Am Defeat." A jumpin' rocker with a Gnat guitar strewn all across it and a billowing lead vocal that carries, almost singlehandedly, the rousing melody aloft with the faintest of backing "oooo"s in the choruses for support.