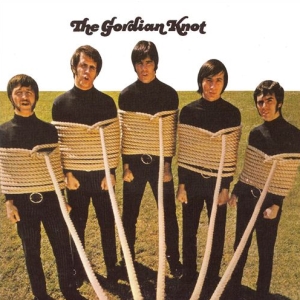 Being hailed in the original 1968 LP liners as "one of the few groups since The Beatles to possess genuine charm", the members of Gordian Knot probably couldn't have imagined that they were to end up as one of thousands to have that similar kind of a charm, and virtually no record sales at all … until the good folks at Rev-Ola, and other likeminded labels, have decided to start untying all kinds of long lost musical "knots".
Had only their front man, and future Grammy nominee, Jim Weatherly met Gary Usher before the band's demise, The Gordian Knot's "associated" harmonies might've been referred to in sales figures terms as well, and not only in terms of another (almost) forgotten pop treasure.
In spite of having an ex-Association vocal-charts writer, Clark Burroughs, twiddling the knobs, and a good portion of the Wrecking Crew in the studio, with almost no promotion at all from their label (Verve), there was no other way but down, taking no less than 40 years to gain interest for the first ever CD re-issue.
With an exception of two almost out of place country numbers, most of the content makes it pretty safe for the album to be filed along such sunshine-harmony-pop(sike) genre classics as The Association or The Millennium (and other Boettcher-related stuff) (It's Gonna Take A Lot, We Must Be Doing Somthin' Right, Strong Wind Blowin', Carnival Lights, Again, The Year Of The Sun, Merry-Go-Round …).
With just an occasional detour towards what might be described as psychedelicate Vaudeville by way of the 'Spoonful or The Mamas & The Papas (One Way Street), or some slightly harder edged, and more soulful than usual vocal deliveries (The World Keeps Spinnin', If Only I Could Fly).
In usual Rev-Ola-utionary style, the story of The Gordian Know is being "untied" throughout the 20-page booklet, by the band members themselves, as conducted by "the now man" Steve Stanley.
[Released by Rev-Ola 2007]