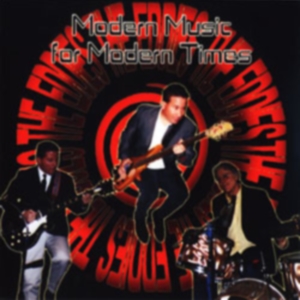 After hearing that The Eddies are scheduled for a whole bunch of forthcoming mod-revival tribute albums (The Manual Scan/Shambles, Squire, The Jet Set, The Risk), seeing three rather ordinary looking guys on the cover of their 2004 debut, came as a bit of a surprise.
Now with their latest release, and according to the EP title itself, the so called no-image, is replaced with the more appropriate mod regalia, with the "so-modern-it's-no-MOD-ern" bass guitar being the only item left to be replaced.
With all the above, this might as well be considered a kind of a taster for the mentioned tributes, containing three genuinely Brit-sounding, powered-up skinny-tied mod-popsike pieces, originally recorded by Squire (Debbie Jones), The Risk (Good Times) and The Jet Set (Colour My World), with Earle Mankey still at the helm, and on the drum-stool too.
While waiting for the sophomore longplayer, my only suggestion for the guys would be: "lose that bass!"
[Released by Twist 2006]