My year long cataloging project has had me making contact with a few long-out-of-touch former friends. But I haven't heard from Mr. Wills since the last time I was in London some years back, thus when this album hit the streets I got caught by surprise. Having been through their fair share of rhythm sections Messrs. Gluck and Wills have picked up one of their best here, with Frenchman-about-the-Big Smoke, Yan Quellien (batterie [see also Stripchords and Scoundrelles]) and Rob Coyne (bass et al. [scion of Kevin Coyne and onetime member of the mysterious Silver Chapter]).
The big surprise is the return of Chris Wilson, onetime Flamin' Groovie and Barracuda during the classic Mean Time and Endeavour To Persevere period. And this album is at least the equal of those. The sound is thicker than before, with many folds of reverb and echo, and the 12 string not as overt. From inside to out this is a meaty, vigorous slab of polycarbonate. Yes, you can hear the crags and creases of age in Messrs. Gluck and Wilson's voices, but then have you looked in a mirror lately.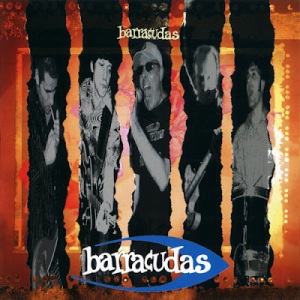 The album starts and finishes (in an extended version) with Poor White Trash lyrically derived from Donald "Pee Wee" Gaskins' "autobiography" The Final Truth. Musically it's a pumping, subtly building, mid-tempo rocker with a swirl of guitars and Gluck's lead vocal touched by an Iggyish veneer. The Price You Pay brings back that old time jangle and then starts gathering steam. Driving straight ahead, in comes stacks of backing vocals with the chorus. Then comes a flanged guitar that makes for a six-second bridge before another verse heads out of the chute. And finally the full frontal ending.
Don't Ever Say It Can't Be So is a bit of change up for the boys, a Glam style stomper with a variety of bells, handclaps, a classic sing-a-long chorus and dollop of power chords. Take A Walk is a smash two minute number: slashing, chugging guitars, solid 4/4 beat, a striving lead vocal with some female backing (courtesy of one Samantha Horwill), a Ramonesoid Hey break and more bounce to the ounce. And in a throwback to their original Surf Beat incarnation (speaking of which, the latest EMI UK mid-line reissue of Drop Out With… includes one extra cut, Gotta Get A Gun, from their post-album EMI demos that wasn't on Through The Mysts Of Time for some reason) comes the putative album closer, the nostalgic, mid-tempo Don't Let That Feeling Go. It opens with a bit of that Spector Big Beat and strum. Gluck goes to an airier, Folk-Rock style vocal. A variety of keyboards color in the spaces. Coming out of the second chorus are prototypical, nonsense syllable vocal Surf harmonies with matching handclaps (which include contributions from the next generation of Wills, Vince and Madeline). And the whole thing is strung tautly along a series of martial snare rolls.
The unofficial start of Summer brought the actual start of Summer this year and I'm having one of my very occasional pangs for the car I haven't had in over eight years, just so I could go cruising out Route 31, once again, with this blasting out the windows.
Label: NDN Records – NDN 41
Format: CD
Released: 2005