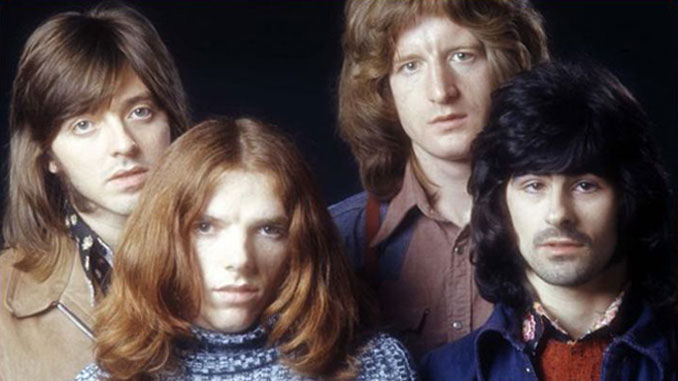 Contrary to what may be expected after all the fabulous reflections published at the Popdiggers site concerning the real pop classics of the 1970s, [see links below] the case is not closed (and never will be, I guess). The wealth of lost pop classics from the 1970s prompts me to supplement these previous reviews by adding ten more in the following. In order to cover the variations in pop artistry, I attempt to avoid duplication of too many of the formerly listed artists. Forthcoming bits and pieces alternate between North American and European (British actually) artists. British and US top 50 listings means disqualification from this list. America serves in this ping-pop tournament.
Lennart Persson – 70-talets verkliga popklassiker! Del 1
Per Hägred – 70-talets verkliga popklassiker! Del 2
Hans Olofsson – Amerikanska Popmästare 1976-79: Från A-L
Hans Olofsson – Amerikanska Popmästare 1976-79: Från M-T
Hans Olofsson – Amerikanska Popmästare 1976-79: Singlar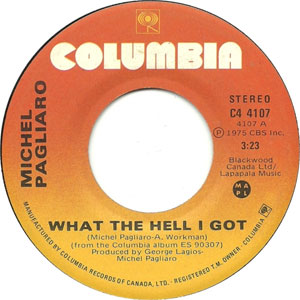 PAGLIARO
What The Hell I Got
[CBS/Columbia, 1975]
Quebecois pop phenomenon Michel Pagliaro, or sometime just "Pag", has been active on Canada's bilingual music scene since the mid-60s. His career has generated a discography of an arm's length, however with a content and quality that is not homogenous. After an attempt to break international in the seventies misfired, he has primarily been a Canadian concern.
Nevertheless, particularly one lovely Pye-single Lovin' You Ain't Easy stand out in this transatlantic marketing effort (UK # 31 in 1971 and thereby disqualified from this listing).
A few years later he released the less commercially viable What The Hell I Got. It is an acoustic guitar parallel chord driven pearl in the same straightforward mold as the best handicrafts of Creedence Clearwater Revival. Production-wise the song is lifted by a clear sound and a string orchestra that add all the right hooks in the right places.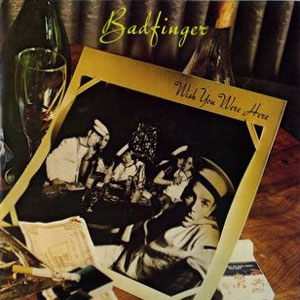 BADFINGER
Know One Knows
[Warner Brothers 1974]
This gem is hidden away on Badfinger's sixth album Wish You Were Here (sic!). In some respect, it may be regarded as the last gasp of this group. Badfinger was expected to become some kind of successor to The Beatles – Apple record company companions as they were.
Most importantly, Badfinger can be said to have defined the "power pop" sound by their hit No Matter What (1970; UK # 5; US # 8).
Their odd name came from John Lennon's Bad Finger Boogie named so because his finger hurt while playing piano on it. (Unfortunately, this title degenerated to With A Little Help From My Friends.) Considering Know One Knows, Badfinger decided, thankfully, to skip the synthesizer (that is present on an outtake) when the album finally was put together.
Shortly after this, Pete Ham, this song's composer, committed suicide. This incident was a step further down in the maelstrom that finally devoured this, what has to be, one of the most ill-fated bands in history.
Prix recorded Girl at Memphis Ardent Studios in either 1975 or 1976 as a part of a one-off studio project built around Tommy Hoehn and Jon Tiven, with assistance of big stars as Chris Bell and Alex Chilton, among others.
Girl stayed in the can until 1977 when Ork Records released it on a three-song 7" after neither Mercury nor Columbia Records realized their initial interest in signing Prix. In 2012, Spanish Spring Records thankfully re-released this single.
It is post Big Star music for sure and all Prix recorded meshed with Alex Chilton's mid-seventies production – cf. to the "Bachs Bottom" (that is "Box Tops" inverted) album produced by Jon Tiven that was first partly released as Chilton's Ork EP The Singer Not The Song.
Contemporary HoZac Archival series contains some serious contributions to preserve lost moments of pop music that are worth checking up, including the second release of the Prix compilation Historix (2016) on vinyl; an album that never was. Jon Tiven's linear notes to Historix tells that Prix is pronounced "Pree". For a long time I thought that Prix ("Pricks") was a under the belt parallel to their fellow contemporaries Memphians all-female punksters The Klitz.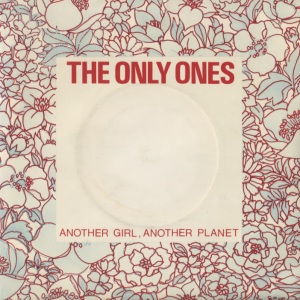 THE ONLY ONES
Another Girl Another Planet
[CBS/Columbia 1978]
Almost the first third of The Only Ones' second single, Another Girl Another Planet, consists of an introductory instrumental buildup which is a daring, but in this case a very effective, way to kick off a pop song. When it finally takes off with the vocals of homme fatale Peter Perrett, all the waiting has been worthwhile. The Only Ones was comprised of four unusually accomplished musicians whose skills had been refined in bands as (Lou Reed inspired) England's Glory, (dubious) Spooky Tooth and (Scotmods) The Beatstalkers.
Their proficiency gave the band capacity for variations that makes pigeonholing of their style hard to do – if you are interested in such a thing, that is. After three studio albums, the band started to fall apart during a chaotic US-tour when they supported The Who in 1980 – a collapse speeded up by their record contract termination. Another Girl Another Planet has grown to be their most remembered song. It appears on several film soundtracks and has been covered by diverse bands as The Replacements, Blink-182 and most recently – country style live – by The Coal Porters.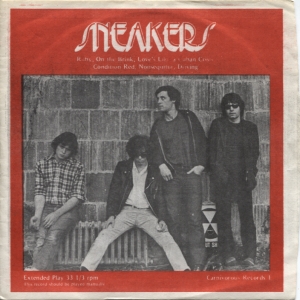 SNEAKERS
Love's Like A Cuban Crisis
[Carnivorous 1976]
Love's Like A Cuban Crisis is one of the tracks on Sneakers' magnificent self-released 33 ⅓ rpm debut EP on Carnivorous Records. All six of these firstlings are moderately experimental, but very creative pop songs performed in a nervous and non-straightforward fashion. To achieve this kind of music, soon to be dB's Chris Stamey and Will Rigby joined forces with Bob Keeler (US Secret Service) and Stamey's childhood friend Mitch Easter (with whom Stamey formed the definitely non-pop group Rittenhouse Square already in 1970).
As in many other cases of magnificent pop music, it was the influence of (then in the mid-seventies almost forgotten) Big Star that put Sneakers on the right track. However, Sneakers folded after the over the top experimental In The Red 12" EP on Stamey's Car Records (1978), simultaneously as dB's began to take shape. That year Will Rigby, Mitch Easter and dB's Peter Holsapple undertook an eye-opening pilgrimage to Memphis that Will Rigby vividly has recollected. Will Rigby married Amelia McMahon in the 1980s. Amy Rigby is a performing and recording artist on her own right who paired up with Englishman Eric Goulden later on. Which bring us to…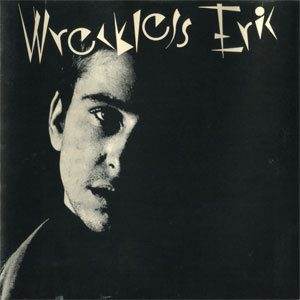 WRECKLESS ERIC
Whole Wide World
[Stiff 1977]
Wreckless Eric was a young lad of twenty when he wrote Whole Wide World in 1974. However, the song did not materialize on vinyl until August 1977 – as Stiff Records BUY16 with Nick Lowe (bass and guitar) and Steve Goulding, from Graham Parker and the Rumour, on drums, backing Eric. The Confederation of Keeping Pop Clean may argue that Whole Wide World is not really a pop song, but the fact that The Monkees covered it on their reunion record Pool It! (1987) tells otherwise, just as the well-groomed covers by Mental As Anything and Proclaimers.
I had opportunity to tell Eric Goulden when he visited Sweden in 2011 that Whole Wide World was often the last record played at home before hitting the bars on Saturday night in the late 70's. He mused that it has a long lasting positive feeling clinging to it, but he also seemed to be aware of that he has not yet come up with anything that is well-known as his debut. And the very best with Whole Wide World is that it has the unbeatable combination of containing just two easily manageable chords + the power of a potent aphrodisiac – as Will Farell cunningly exploits in Stranger Than Fiction (2006).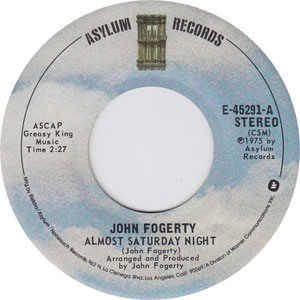 JOHN FOGERTY
Almost Saturday Night
[Fantasy 1975]
Talking about weekend tributes, John Fogerty managed to squeeze in Almost Saturday Night (sans the working class anthem ambition, though) between the Australian sixties and eighties ditto praises, Friday On My Mind and Forty Miles To Saturday Night. While Fogerty's self-titled second album yielded a hit with Rockin' All Over The World (# 27 in the US chart), its second single Almost Saturday Night did not fare that well and reached only to # 78.
Maybe the lack of success was due to that this song breaks away from Fogerty's ordinary rock concept. Instead, it stand out as a double dose of pop that probably posed difficulties for his true devotees to appreciate. An aura of revenge hovers over John Fogerty here. The true genius Creedence Clearwater Revival was put under pressure from the other band members before the split, but here he is unleashed and in full control of every detail since he is the producer and plays all instruments.
Just after this, John Fogerty got himself entangled in a legal dispute with the record company Fantasy in such a misfortunate way that it hampered his creativity for many a year.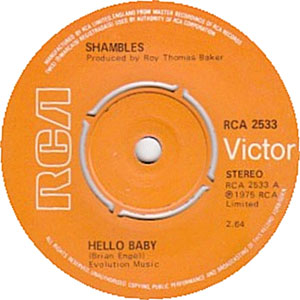 SHAMBLES
Hello Baby
[RCA 1975]
I like to believe that the zenith of British glam pop period coincided with the launch of this particular firework in March 1975 – or, alternatively, a few months later with T. Rex's New York City. Anyway, soon after that, the glam genre ran out of steam and it was time for them to hand over the music scene to the burgeoning punk rock. Actually, Hello Baby contains some punk elements; it is fast and energetic. Producer Roy Thomas Baker (yes, him) even let the twin guitars bounce around and make that kind of noise that should have inspired Status Quo to cover it.
Hello Baby is the brainchild of Brian Engel who attempted to get famous in various constellations, but we pull the curtains of mercy here by ignoring to tell his story since he joined The New Seekers in 1978. US reissue company Sing-Sing Records had the good manners to release this nugget on a vinyl single in 2012. It goes with a RCA-imitating label that faithfully displays the playing time "2.64", just as the original (misprint?).
THE TOMS
You Must Have Crossed My Mind
[Black Sheep 1979]
This tune is from The Toms critically acclaimed self-titled debut album that initially was kind of a secret due to improper distribution. Defunct power pop purveyors Not Lame Records – now resting peacefully in Pop Geek Heaven – was first out to rectify this deficiency (in 1997) and Burger Records the latest (in 2016; be sure that your cassette recorder is intact before buying). The Toms were in fact a monobanda invention by the versatile pop maestro Tommy Marolda, who allegedly recorded the album during a weekend in his home studio.
By the time the album was conceived, it is obvious that Tommy Marolda totally had surrendered to the 1960s British Invasion. It is evident that his pop carpentry, besides The Beatles, here also uses newer influences as The Shoes and Jeff Lynne. Last thing heard from Tommy Marolda was Horizontal Ladies Club Galloping Into The Western Hemisphere (2011). Since You Must Have Crossed My Mind never made it to a 7", it makes – just like the Badfinger song Know One Knows – an exception from the rest of the present list.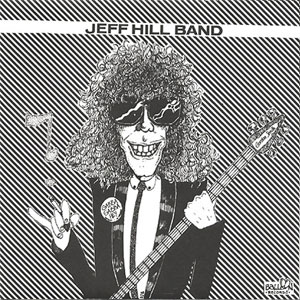 JEFF HILL BAND
Something's Wrong With My Baby
[Balloon 1979]
First time Jeff Hill showed up on record was in 1977 with a double barrel single on Chiswick; a London company that was a parallel to Stiff Records during a few years at the end of the seventies. Something's Wrong With My Baby is his second and very hard to find last single released on their own Balloon label. Here, his own band – instead of studio musicians as on the first single – backs Jeff Hill. (Fortunately, Sing Sing Records made an achievement here also by re-releasing Something's Wrong With My Baby in 2009.)
Jeff Hill takes the step from that hysterical Marc Bolan he showed off at first, to something similar to what The Kursaal Flyers very well could have recorded in their heydays (in 1977, that is). Jeff Hill Band was clearly worth a better destiny, but it was probably hard for them to keep the pop flag high when the eighties came rolling in with new distractions like mod and synth music. It took a while before appreciation of Jeff Hill ecolved to such an extent that the Dutch Lowdown Kids label was motivated enough to release the album Something's Wrong With… (2003) which is an all-inclusive delivery of their post-Chiswick time period.