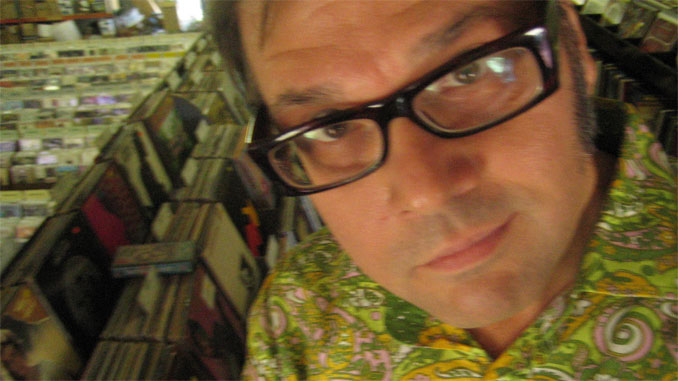 Discriminating consumers of only the best in rock 'n' pop have long revered Dennis Diken as drummer with those rightfully legendary Smithereens. Yet did you know that in between making Jersey beat, Dennis has penned some of my all-time favorite liner notes (The Beach Boys' Lost and Found collection, for example), hosted some of my favorite radio shows over there on WFMU-FM, written on and about anything and everything from Otis Blackwell to Allen Funt, and even popped up in reverent celebration of Ringo Starr's 69th birthday within the pages of USA Today?
Now, having lived as I have in the New York City vicinity for nigh on twenty years, one cannot help but cross frequent musical paths with Dennis and his drums, accompanying Bill Lloyd one moment, Mary Weiss the next.
But even all of the above totally failed to prepare me for the track which appeared circa 2001 in answer to my request for him to be part of a Gene Pitney tribute disc I was compiling: A wholly, perfectly roller-rink rendition of Only Love Can Break A Heart that featured Dennis on not only percussion, but vocals as well! Who knew?!!
I certainly didn't. So an instant request for MORE! eventually brought several works-in-progress my way, each even more sonically love-breaking than the ones before. Still, there was so much else for Dennis to attend to, Smithereens primarily…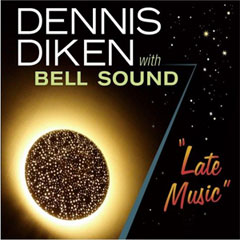 Until now – finally – comes an entire, full-length CD full of the man alongside co-writer/ vocalist/ instrumentalist Pete DiBella and producer Dave Amels. It's called Late Music, and it is quite honestly one of the finest albums you or I will hear this, or any other year.
Nevertheless, having gotten a whole album from Dennis, I still needed to know a few things. Namely, click here for my complete interview with Dennis.
So, should you ever find yourself longing for a 2009 High Llamas/Zombies record, wondering whatever became of those Summer Days (and Summer Nights!!) – era Beach Boys, or just need to hear some real songs made by actual humans again, Bell Sound's very own Late Music is the very first place I'd suggest you head.
[Released 2009 by Cryptovision Records]
Dennis Diken website