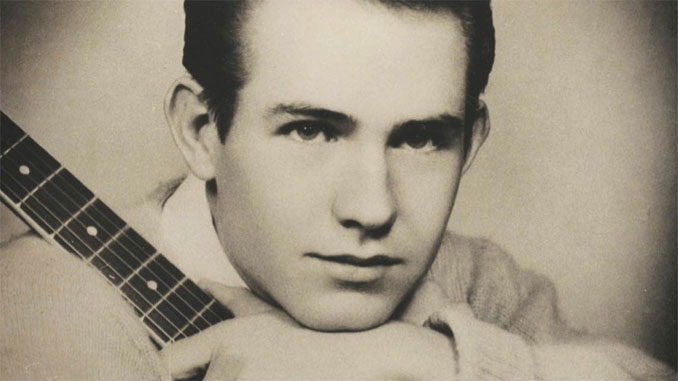 Miriam Linna and Randell Fuller: I Fought the Law – The Life and Strange Death of Bobby Fuller
[Kicks Books, 2014]
If you not are already familiar with Miriam Linna and her work, you get the chance to overcome this shortcoming by gaining acquaintance with a fraction of her production through the book I Fought the Law about the '60s pop-star Bobby Fuller (1942–1966), written together with Bobby's baby brother and band member, Randy. But Miriam Linna is not only a music writer, she also is a recording artist, drummer, and former magazine publisher (Kicks and Bad Seed). She continues since 1986 moreover to make substantial cultural contribution by deep engagement in the operation of Norton Records.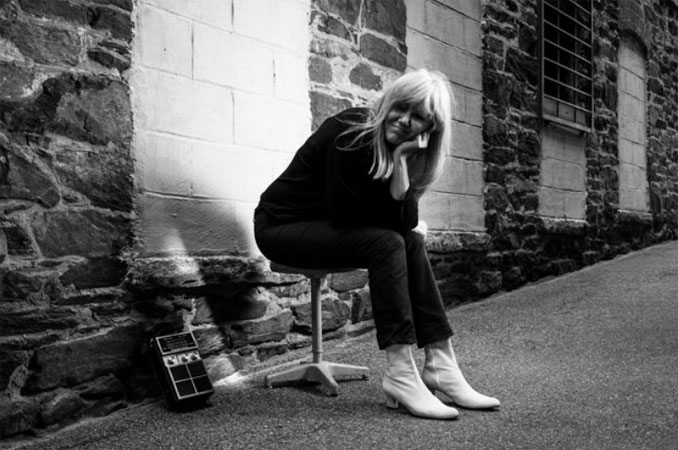 Many recognize Bobby Fuller first and foremost by his cover of Sonny Curtis' I Fought The Law (originally immortalized by The Crickets) – which coincides with the title of the book under attention here. However, few artists deserve to be reduced to one song. Especially when the story line is as captivating as this one. This book offers a great opportunity to know more about the energetic Bobby Fuller's all too short career and his music environment.
With I Fought the Law – The Life and Strange Death of Bobby Fuller, the story of Bobby Fuller is finally uncovered and told in one go. (Except from the less circulated Stephen McParland's Bobby Fuller Four: Rock'n'Roll Mustangs, 2009.) This would have been impossible without Linna's delicately sorted minutes of above all Randy Fuller's clear recollections from the '40s all the way to the bitter end in 1966. The two main geographical settings for this chronological narrated plot are isolated El Paso in westernmost Texas where it all began, and vibrant Los Angeles (California) where it all ended. We get the pleasure to follow the multitalented Bobby Fuller in close range already from his first tentative steps into making music in early childhood. With time he became especially proficient on drums and then guitar along with his singing. It is quite understandable that Randy was more than a little bit jealous of his entrepreneurial brother who mastered everything he tried.
Bobby Fuller's vinyl debut on the local label Yucca spawned a recording interest that resulted in installation of a home studio and an own label, Exeter, on which his first version of I Fought The Law in February 1964 was released. At the same time, he ran the teen club Rendezvous in El Paso for a period of time. To compensate for all this hyper-activity, he and his pals occasionally let off steam in nearby Ciudad Juarez just across the un-walled border to Mexico and by improvised misuse of various pyrotechnics.
It seems like the tempo escalated even more during the two last years of Bobby Fuller's life after he grew too big for El Paso and chose to head west. This consequent career move resulted in two hits on the newly – and for Bobby Fuller Four exclusively – launched label Mustang, I Fought The Law (# 9 in the US charts) and another favorite from the same album, In Style with the Crickets, Love's Made A Fool Of You (# 26) that had to be followed up somehow. And pretty quick, too, because the question "In which way?" needed some answer soon – before the newly awakened and changeable interest of his fans faded.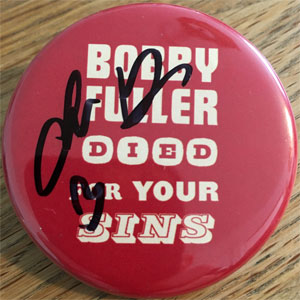 Bobby was inclined to continue pursuing the track laid out by his big Texan hero Buddy Holly, whose style he felt very comfortable with. Besides that, he showed artistic integrity shown by reluctance to release records with a sound that differed too much from how the band sounded live. Label owner Bob Keane wanted to do things differently. A bone of contention, indeed. This lack of unanimous navigation towards his next career step, converged with a difficult situation fueled by a grueling concert scheme, studio work, a light weight film recording, and different kinds of promotion obligations. On top of it all to further build up this crescendo: the band started to disintegrate.
Bobby Fuller's unfortunate death was like a catharsis that put an end to this turmoil. He was found in the front seat of his mother's car on July 18, 1966, battered and with a gasoline soaked rag in the mouth. (Not far from where Janis Joplin died a couple of years later, by the way.) All circumstances around his death are still not sorted out satisfactory as the haphazard forensic investigation and autopsy claiming suicide as the death cause has rightly been questioned ever since the news became public.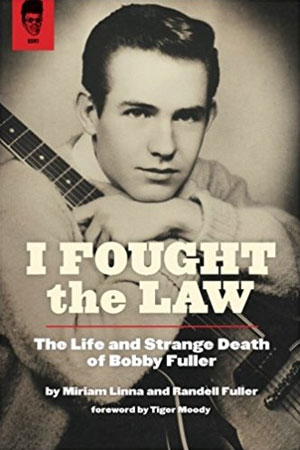 Miriam Linna deserves great praise for her excellent work on I Fought the Law – The Life and Strange Death of Bobby Fuller. Likewise, credits go to Randy Fuller for mustering courage to tell this story after he finally managed to successfully deal with the trauma these events caused him. If any complaints have to be put forward, one thing is that some parts of the text (especially at the end) should have been edited one more round in order to keep passages – that now stand out as interview transcripts – in stricter line with the rest of the text. The other remark is that Inclusion of an index to match the exemplary discography would have helped the reader a lot.
Bobby Fuller's short career resulted in a two (somewhat overlapping) albums and little more than a dozen singles. This material has been compiled in several varieties that are ready available. Norton Records' release of his early recordings, spread on four volumes, satisfies those who wants more.
In another world, after breaking through in Europe (since a British tour was planned for August 1966) Bobby Fuller would become a world famous solo artist in the same vein as Buddy Holly. The laid-back option is that he could have been a distinguished club owner still causing dust devils every now and then back home in the otherwise peaceful El Paso.